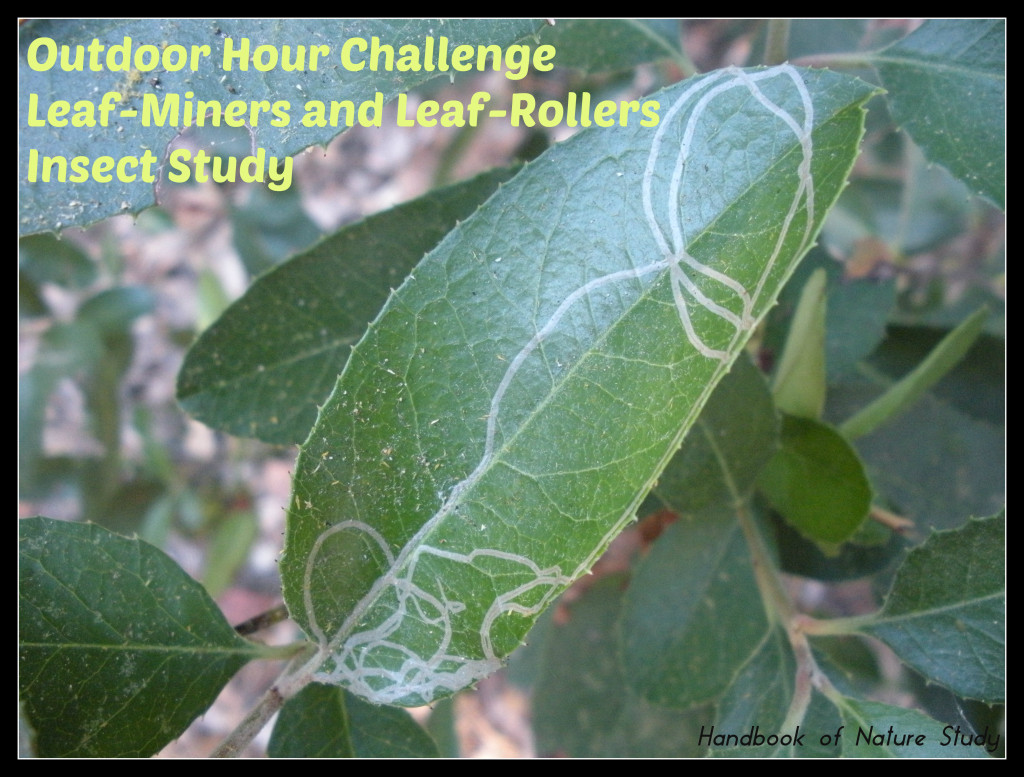 Leaf Miner and Leaf Roller Challenge from the Archives:Outdoor Hour Challenge – Leaf Miners and Rollers
and the More Nature Study – Autumn ebook.
We are going to start off our autumn nature study with one that will require some careful observations. The first time we did this challenge I was pleasantly surprised at how many subjects we found to look at as part of the leaf miner and leaf roller nature study ideas. There are videos in the archived challenge for you to view that will help you get started and know what you are looking for. Make sure to read the pages in the Handbook of Nature Study!
You may be interested in viewing our family's entry from the original study: Searching for Leaf Miners and Leaf Rollers. You can see that we used a magnifying lens to get a good look at the leaf damage so you may want to do the same thing. Don't forget that this month's newsletter has ideas for studying insect homes: Handbook of Nature Study Newsletter September 2016.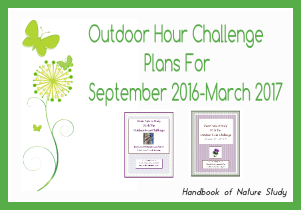 Note: You do not need to purchase the ebooks to participate but they are handy to have for planning and for the regular and advanced notebook pages included in each one. Click the graphic at the bottom of this post to go over to check out the Ultimate Naturalist Library membership.