Oaks have a fragrance when the leaves are warm that conjures up memories of all the summers spent living in California. It's an earthy smell that reminds me of hiking along trails beneath the oak forest canopy.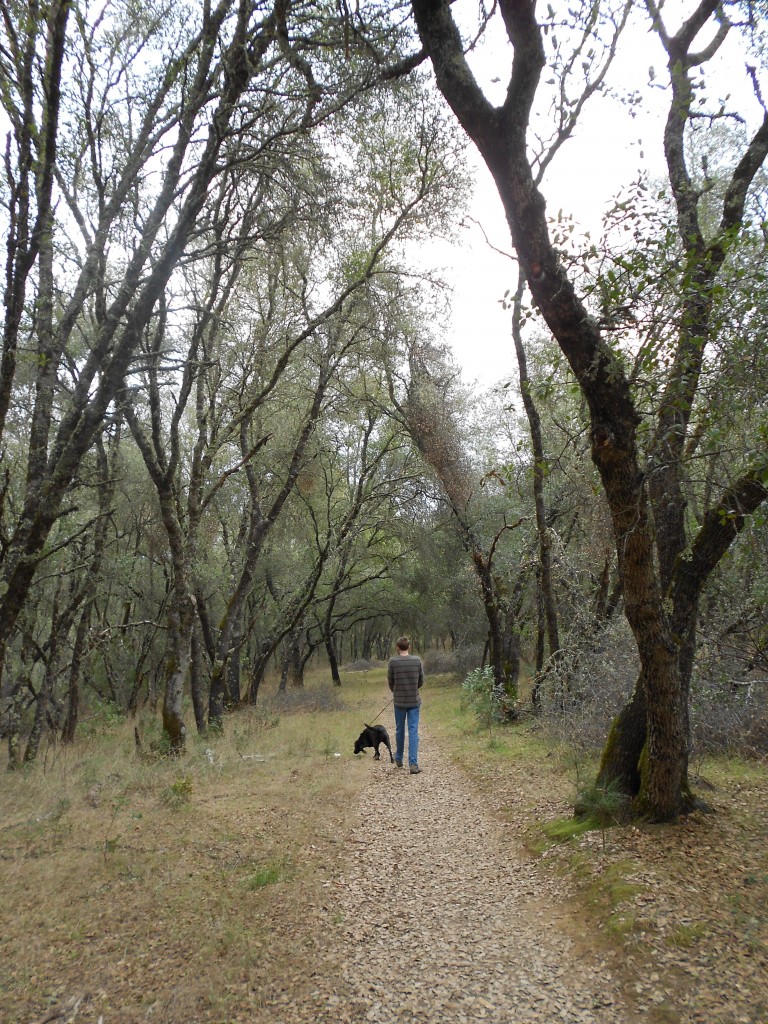 Oaks can create a wonderful protective archway and I love to stand underneath and peek up through the leaves to the sky. Along a familiar trail, the oaks create an arching leafy roof that filters the sunlight and I remember watching my boys run ahead of me on this trail, blond heads disappearing around the corner.
This week we camped under the oaks at a friend's house in California. I relished the time to wander the property to see his magnificent oak trees.
The crunching of dried oak leaves was a familiar trail sound as we walk along looking for acorns, none to be found this day. Perhaps it's early in the season or maybe this year won't be a "good" year for an acorn crop. Hint: If you dig around in the leaf litter under the tree, you may find a few of last year's acorns not gathered by the squirrels or scrub jays.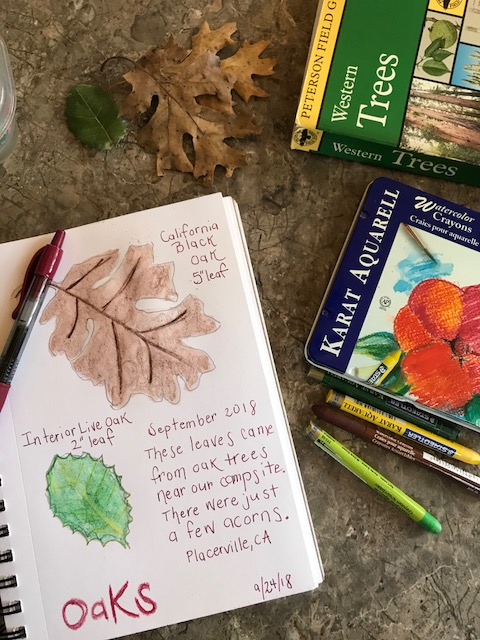 We compared two different oaks growing at our campsite, the California black oak and the interior live oak. The leaves are very different in size and shape. The California black oak is a large tree with fairly good size leaves. The interior live oak has small, sharply toothed leaves.
This entry includes Amazon affiliate links to products I own and love!
I used the Peterson field guide to trees to figure out what kind of oak trees created each type of leaf. This guide is one of my favorites because of the detailed illustrations of not only the leaf, but also the bud and acorn. This makes it easier to distinguish which oak we are studying. Look for it on Amazon and note there is an eastern and western version for trees.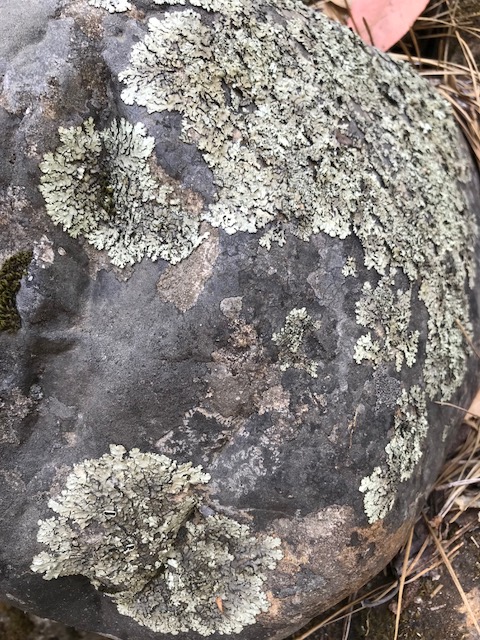 This day I was reminded that when you study oaks there are many other related studies you could work on at the same time: lichen, moss, mistletoe, woodpeckers, squirrels, and even lizards. Try to take it all in and see your tree as a living world.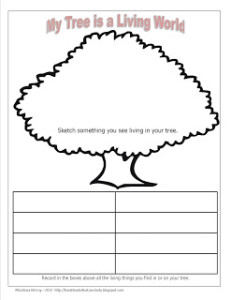 See this entry for a free printable: My Tree is a Living World.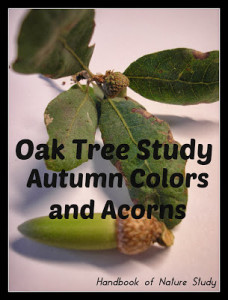 Make sure to read the original Oak Tree Outdoor Hour Challenge with a free notebook page: OHC Oaks and Acorns.