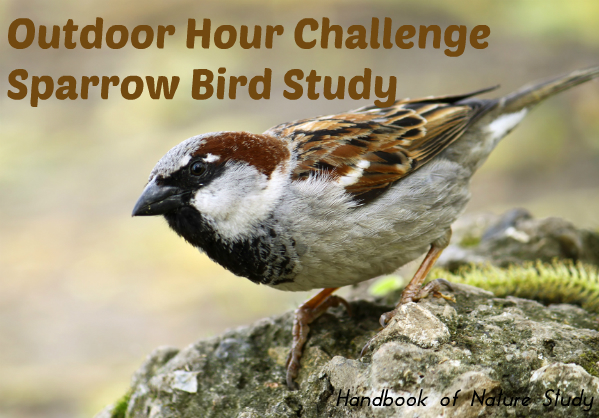 Outdoor Hour Challenge
Sparrow Bird Study – from the archives and from the More Nature Study Autumn ebook
This time of year, the first birds I hear each morning are the sparrows. The have such a pretty light song that can't help but cheer you up. This week use your local field guide to learn more about sparrows that live in your neighborhood. My suggestion is to pick one and read all about it and then go look for it. Sparrows are often in and under our birdfeeders (sunflower seeds and millet) but you may want to learn what your sparrow sounds like since they often are hidden in the shrubs or brush piles.
White-crowned Sparrow Sounds – This is the sparrow that is most often spotted in my yard here in Northern California. You can listen to its pretty song at this link.
Song Sparrow Sounds – We don't hear these in our yard but one of our favorite Oregon campgrounds always has these song sparrows in the blackberries and other bushes.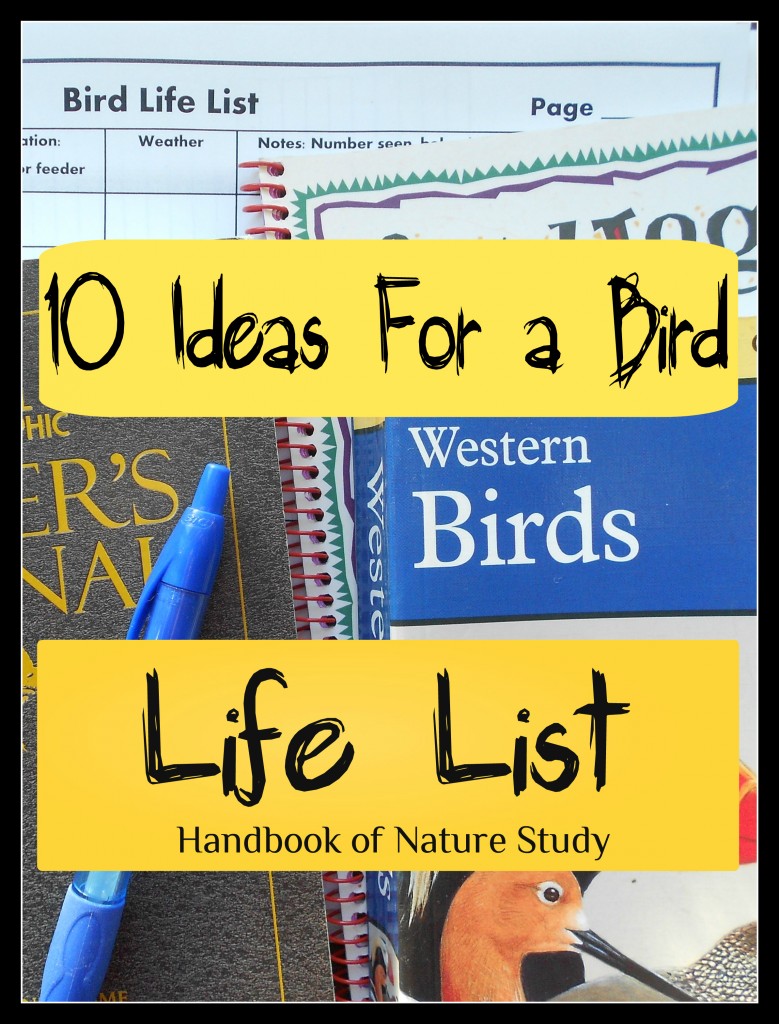 Please feel free to choose a different bird for this week's study if you don't have a sparrow to observe in person. You may wish to read about creating a Bird Life List and download a free printable list to start with your family: 10 Ideas for a Bird Life List.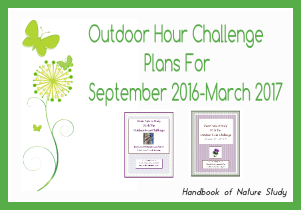 Note: You do not need to purchase the ebooks to participate but they are handy to have for planning and for the regular and advanced notebook pages included in each one. Click the graphic at the bottom of this post to go over to check out the Ultimate Naturalist Library membership. If you would like to see a sample of More Nature Study Autumn ebook, you can download a sample here: More Nature Study Autumn Sample.

Save