Brand New! Outdoor Hour Challenge
Forest Fun – Raven Nature Study
Ravens are a common sight to many of us here in North America. This week you can use the link below as well as the challenge in the new Forest Fun ebook to learn what ravens look like, what they sound like, and what their diet includes. Your children should be able to identify the raven by sight and by their sound after you finish your raven nature study time.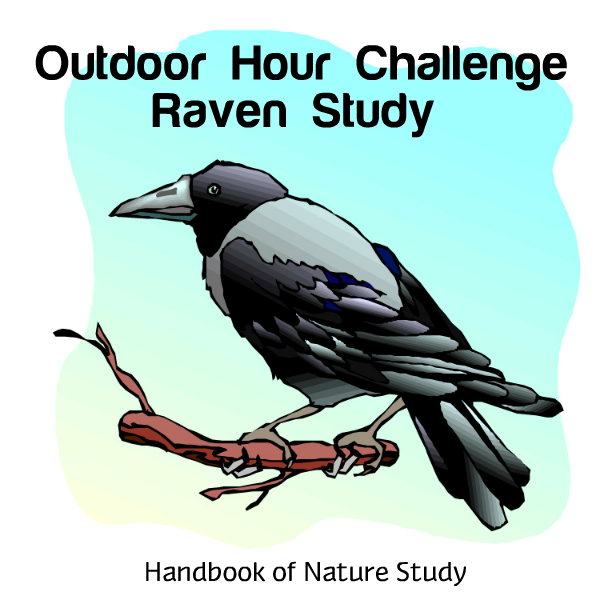 Choose a resource to learn more about ravens.  A terrific website for bird information is All About Birds: Common Raven.
Ravens are often mistaken for crows so a study of this similar bird might be helpful. Lesson 32 in the Handbook of Nature Study will help you learn more about the crow. In addition, there is an Outdoor Hour Challenge for the crow in the archives: Black Birds.
Please note that I will not be posting the complete challenge here on the blog, but you'll find the detailed challenge in the Forest Fun ebook that's available both in the Ultimate Naturalist and Journey level memberships. Sign into your account and download the ebook for the details, more links, and notebook pages.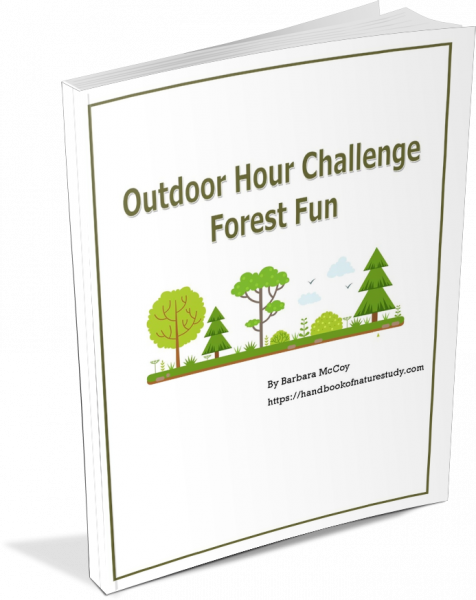 We are working through the Forest Fun ebook which is a brand new series of nature studies featuring things you might find in the forest. It's not too late to join us by purchasing an Ultimate Naturalist or Journey level membership.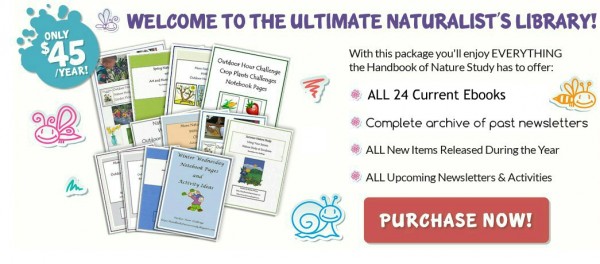 If you don't have a membership yet, you can click the graphic above and join today for immediate access to the 24 ebooks and so much more! Remember that all levels, even the Discovery level membership, include access to all of the archived newsletters!