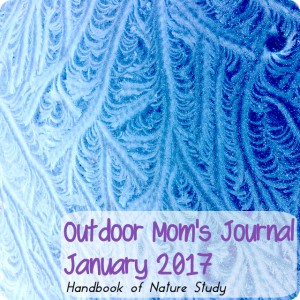 My February entry is a little early this month because I am anticipating a week with my daughter where we will be going unplugged for the most part. I will share my early February activities and thoughts in the hope that it will inspire you to get out and have your own Outdoor Mom time. Don't miss the prompts at the bottom of the post for some ideas to get you started if you want to write up your own journal or share something in a comment here at the end of this entry.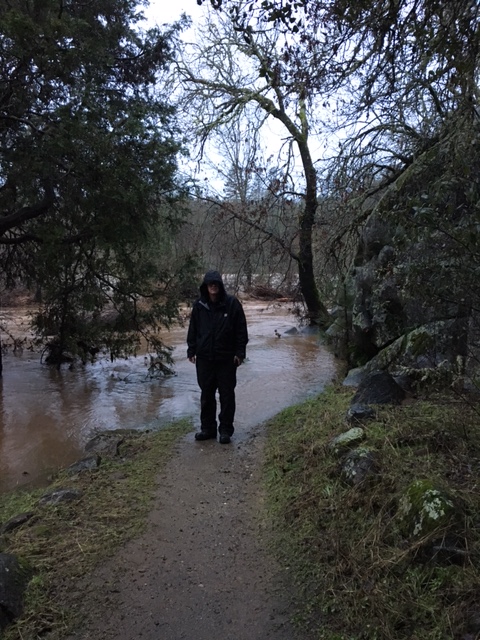 During our outdoor time this month we went….
We have made time for only one formal hike because of the weather. It has been all over the place as far as rain, snow, ice, and wind. What a ride! My husband takes a daily hike and he invited me to accompany him early one morning last week during the middle of our wettest week in a very long time. We actually had over 17 inches of rain in less than a week. He loaned me some rain gear and it kept me dry as we hiked down a familiar trail to the river. It is usually a loop trail but on this day about a third of the trail was under almost flood stage water. The power of water always impresses me and this day was no different. The photo above shows my husband on the trail's end. I captured the event in my nature journal.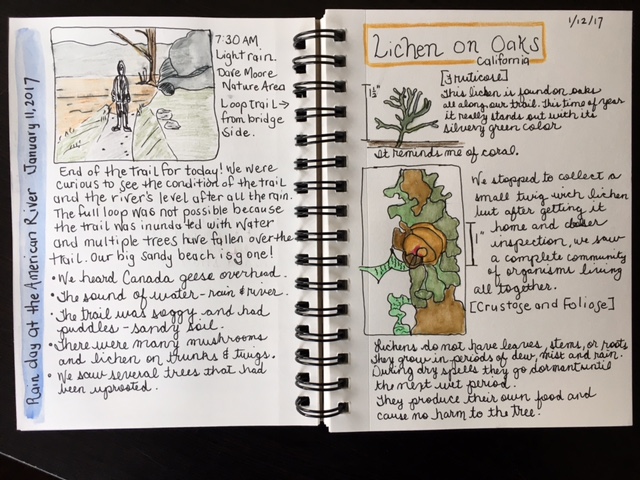 The most inspiring thing we experienced was…
We had one snow even where we received about an inch and a half overnight. The snow stuck around all morning and it happened to be a Project Feederwatch day so I was periodically looking out at our feeders.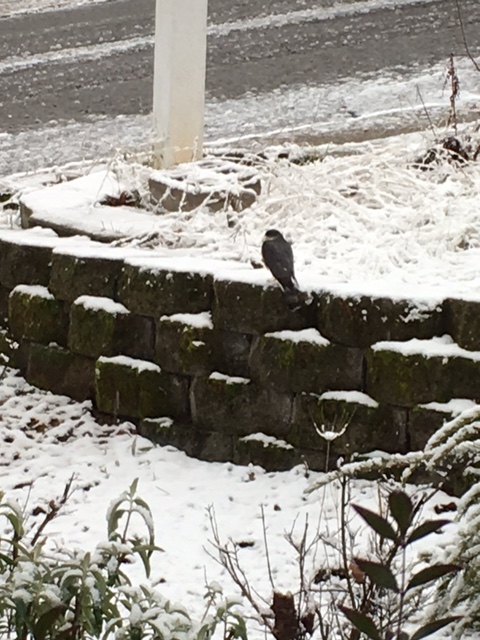 About 9 AM I noticed a small hawk resting on the block wall to the side of our feeder area. He had his back to us so I tried to use the binoculars to spy his features. I didn't want to spook him so I stayed fairly still as I observed. I was able to snap a few images that helped me identify him as a sharp-shinned hawk. It was an awesome sight and very rare to see a hawk in our yard.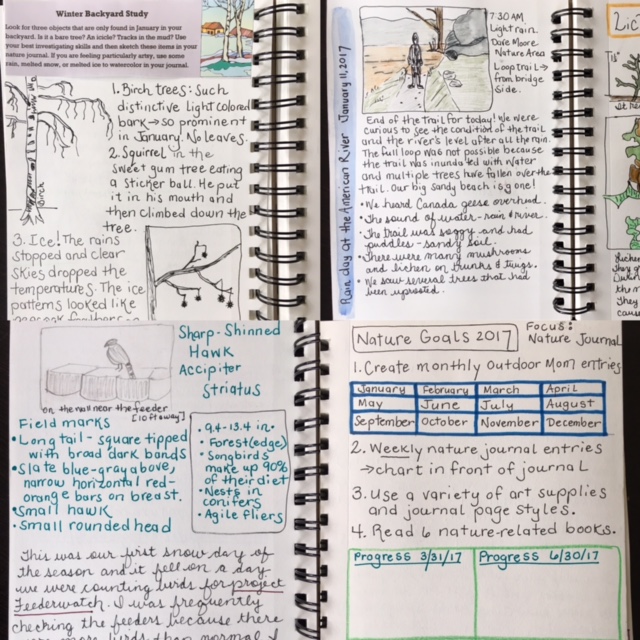 I added nature journal pages about….
In living up to my goal to create a nature journal page each week, I have been working diligently on my journal.
>>>Winter Backyard Study (from the January 2017 newsletter), Nature Goals 2017 – made an official record of my goals, focused mainly on my journal, Sharp-shinned Hawk sighting, Rain Day at the American River<<<<
An up-coming trip where I will put my feet in warm sand.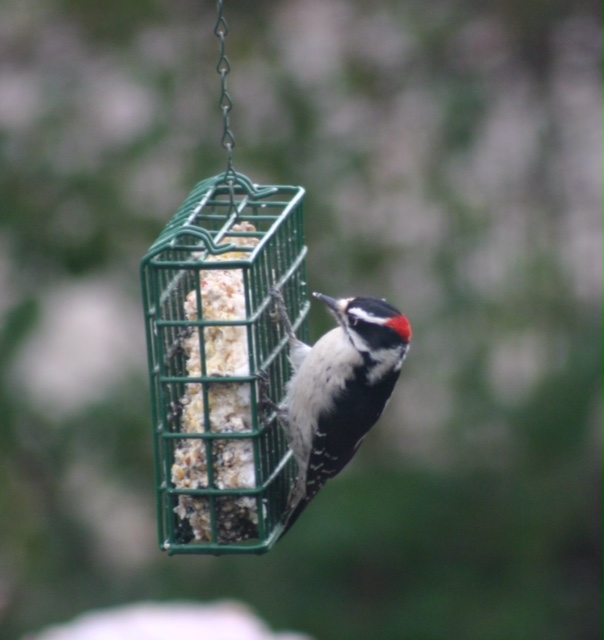 A photo I would like to share…
We have had a downy woodpecker visit our suet feeder just about every day this week. He is a welcome visitor!
Outdoor Mom's Journal
Whether your family spends a few minutes a week outside or hours at a time, share what is going on in your world.
How Do You Join?
Answer all or just one of the prompts in a blog entry on your own blog or right here on my blog in a comment. If you answer on your blog, make sure to leave me a link in a comment so that I can pop over and read your responses.
During our outdoor time this week we went….
The most inspiring thing we experienced was…
Our outdoor time made us ask (or wonder about)…
In the garden, we are planning/planting/harvesting….
I added nature journal pages about….
I am reading…
I am dreaming about…
A photo I would like to share…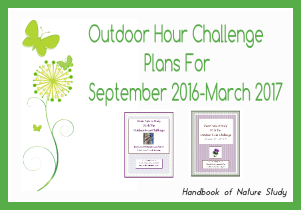 You can use the free monthly newsletter along with the Handbook of Nature Study book for your nature study. Adding a membership gives you access to the Ultimate Naturalist Library's ebooks and printables which provides members with even more in-depth studies each month.

Look for me on Instagram if you want to follow my outdoor experiences in photos. Use the hashtag #outdoorhourchallenge or #OHCnaturejournal and I will stop by and see what you are up to on your Instagram account.