Your Backyard Habitat
Look for Something of Interest
I've spent a lot of time over the past few months working on a new ebook for all of us to use in creating a backyard habitat designed to attract birds, bees, and butterflies. I've heard from so many of my readers that they think their backyard space is boring or nothing out of the ordinary. So this week, I'm going to challenge you all to get outside and prove yourselves wrong!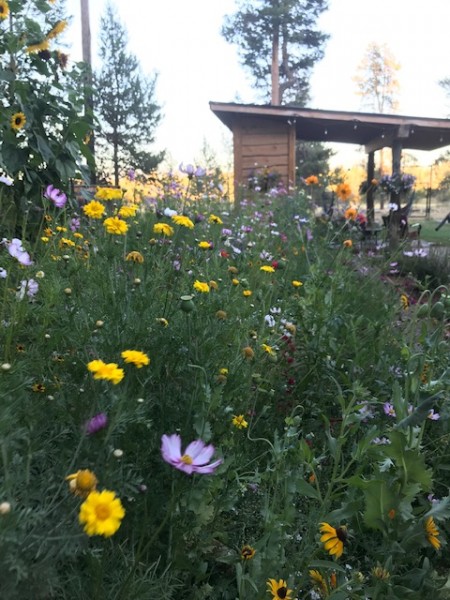 Every space has something to observe, and the list below will help you start thinking differently about whatever your outdoor space is currently looking like at the beginning of spring. As part of the process in creating a backyard habitat, the first step is to make an assessment of what you already have and then decide how you can improve it. Challenge your children to check off as many things as they can from the list below.
What Do You Observe?
Trees: leaves, bark, twigs, roots, flowers, cones, needles, seeds, pods, nests, birds
Patch of weeds: leaves, roots, bugs, flowers
Dirt: worms, gravel, stones, seeds, mud, ants, mushrooms, moss
Sky: clouds, sun, moon, stars, birds
Air: temperature, wind, smells, breath on a cold morning
Birds: flying, pecking, eating, chirping, hopping, shapes and colors, beaks, wings, tails, feet
Sounds: wind, frogs, rain, leaves, crickets, bees, fly buzzing, mosquitoes
Weather: rain, clouds, temperature, snow, ice, dew, wind
Flowers (garden or in a pot): petals, pollen, roots, leaves, stem, fragrance, shapes, colors, seeds
We need to train our eyes and hearts to be open to the opportunities that arise in our everyday travels.
I'm anticipating the new backyard habitat ebook to be in the Ultimate Naturalist Library for members by the end of April 2021. Exciting times coming for you and your family as you start the process of creating a backyard habitat to use for nature study and so much more!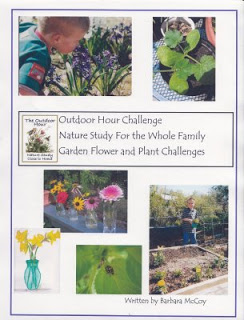 Members have access to the Garden Flowers and Crops ebook in their library. This is also a fantastic resource for learning about gardening along with your children.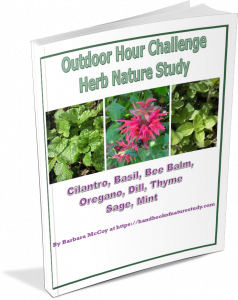 We'll be using the Herb Nature Study ebook later this summer for our weekly Outdoor Hour Challenges. If you have access now, you can get a jump start by reading through the book and planning a few herbs to grow for your nature study time.