Enjoy these preschool printables alongside our Delightful Preschool Homeschool Nature Study Curriculum!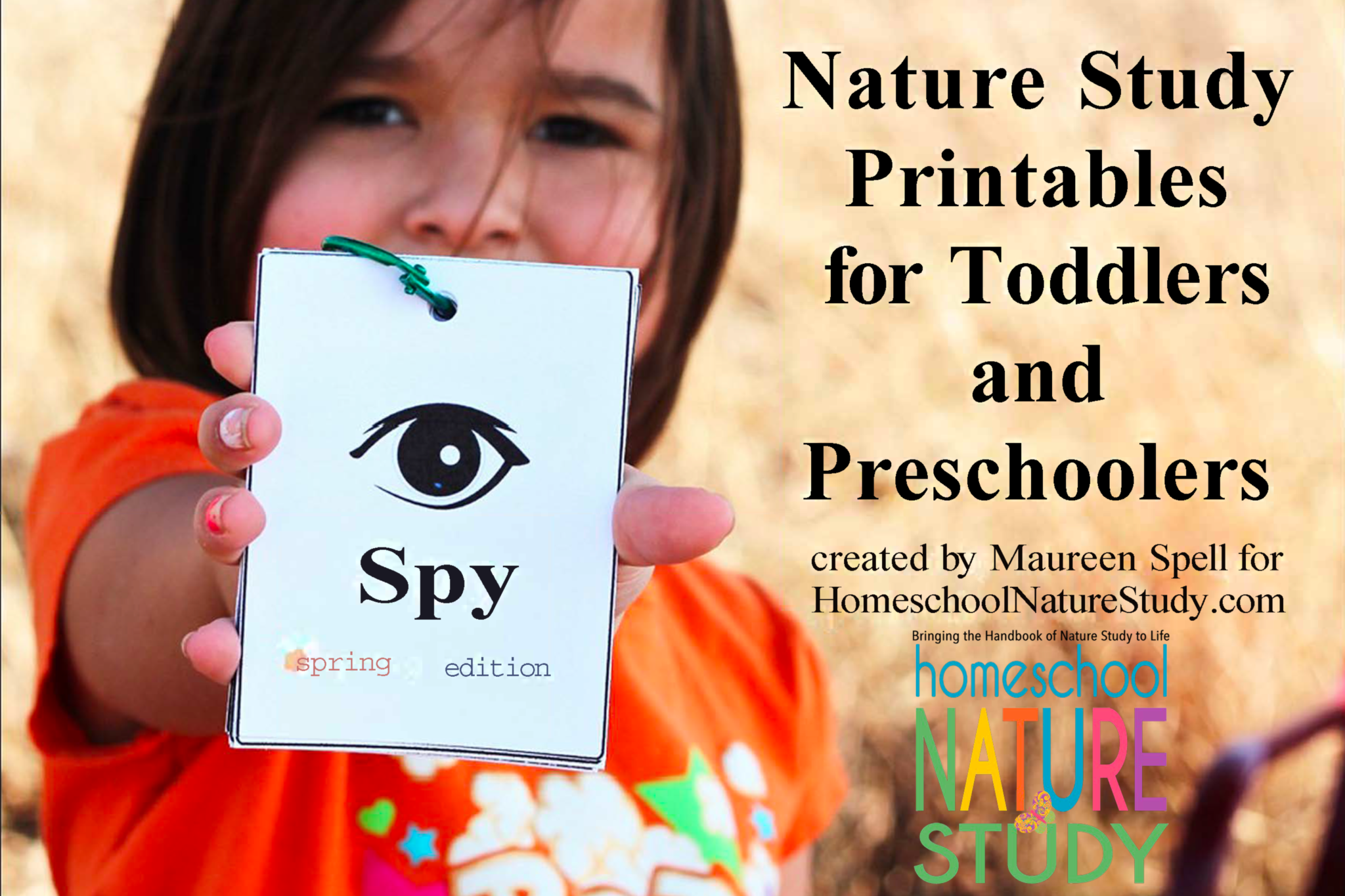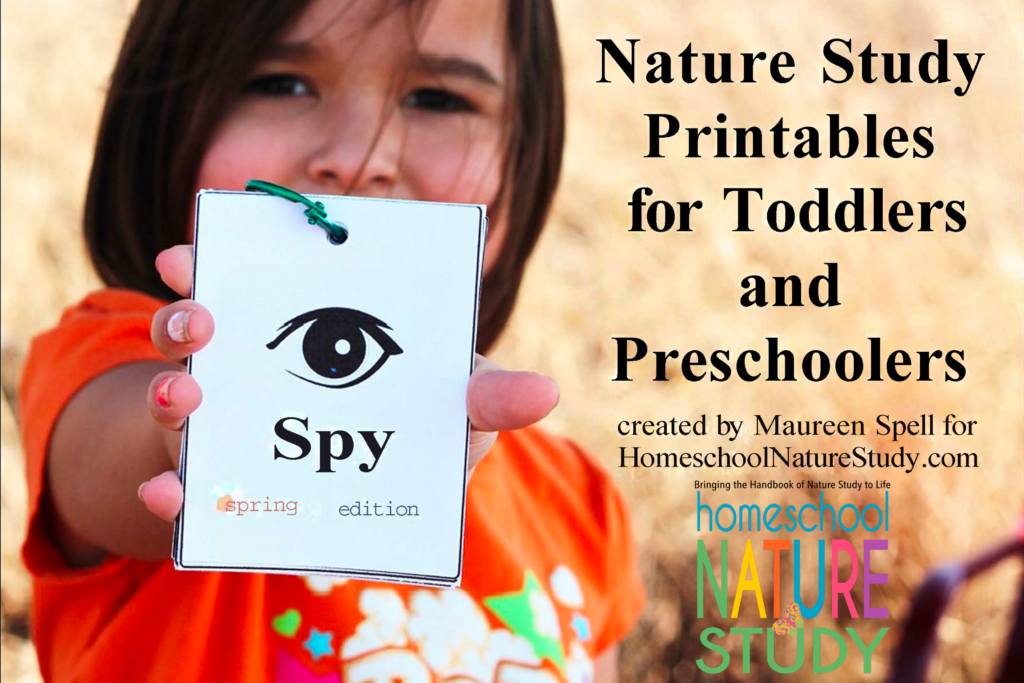 Do you like the idea of involving young children in nature study but not sure how to start? Do you need a little help being intentional with your nature studies? Nature Study Printables is full of printable tools for you to use to get young children observing and talking about nature!
Nature Study Printables For Toddlers And Preschoolers: An Overview
Nature Study Printables for Toddlers and Preschoolers is a 60+ page eBook containing all of our toddler and preschool nature study printables plus 20 exclusive pages available only in this book! Use these tools to help informally introduce young children to the natural world around them.
Table of Contents:
*Debunking Preschool Science Myths
*Neighborhood Nature Walks with Young Children
*10 Tips for Studying Nature with Toddlers and Preschoolers
*Printable I Spy Cards
Animal Edition
Spring Edition
Garden Edition
Fall Edition
Winter Edition
*Printable Nature Booklets
Ants
Butterflies
Fish
Worms
Nature
Frogs
Ladybugs
F.A.Q.'s About Nature Study Printables For Toddlers And Preschoolers
Is this a preschool science curriculum?
No. This eBook provides printables to use alongside Homeschool Nature Study's Preschool Curriculum on nature walks and nature studies.
What tools will I need to use these printables?
Copypaper and cardstock. Basic supplies such as binoculars and a magnifying glass are fun tools to have on hand but are not necessary. If you don't have frogs, butterflies, ants, worms, or ladybugs on hand to observe there are kits available for purchase.
How do you make the preschool nature journals?
How to make easy preschool science nature journals.
Fun Preschool Learning in Homeschool Nature Study Membership
These wonderful preschool printables are included in our Delightful Preschool Homeschool Nature Study Plans in Homeschool Nature Study membership!
Don't miss the free sample of preschool curriculum in this post!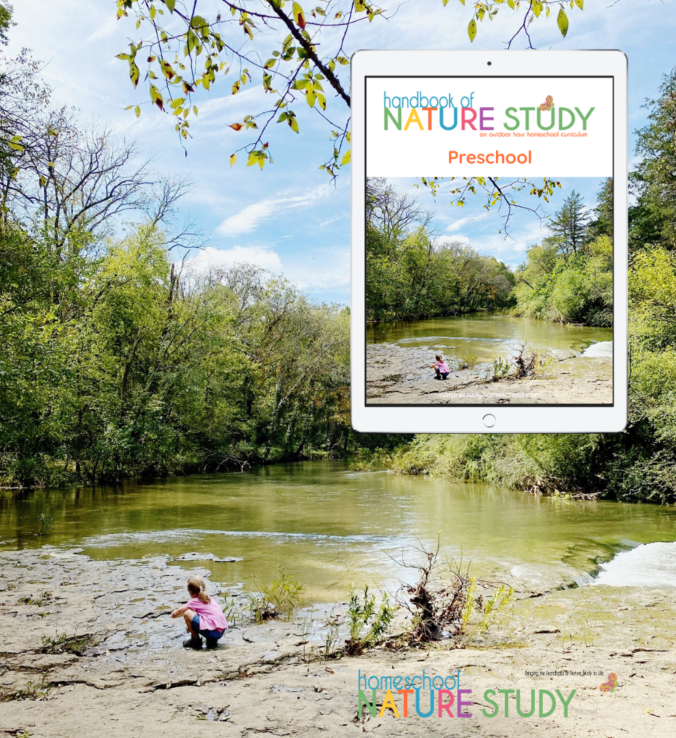 Enjoy relaxed preschool nature study plans for your homeschool with nature table suggestions, simple nature study activities, field trip ideas, images to print, coloring pages, and so much more. What a privilege to introduce children to the glorious world God created!
Have children eager to be outside? You can think of the earliest years outdoors with your children as the way to grow a love and curiosity about the natural world. This habit develops gradually over their childhood. The earlier you start building a habit of nature study in your family, the easier it will be to encourage children to be engaged in nature study.
Be inspired. Be encouraged. Get outdoors!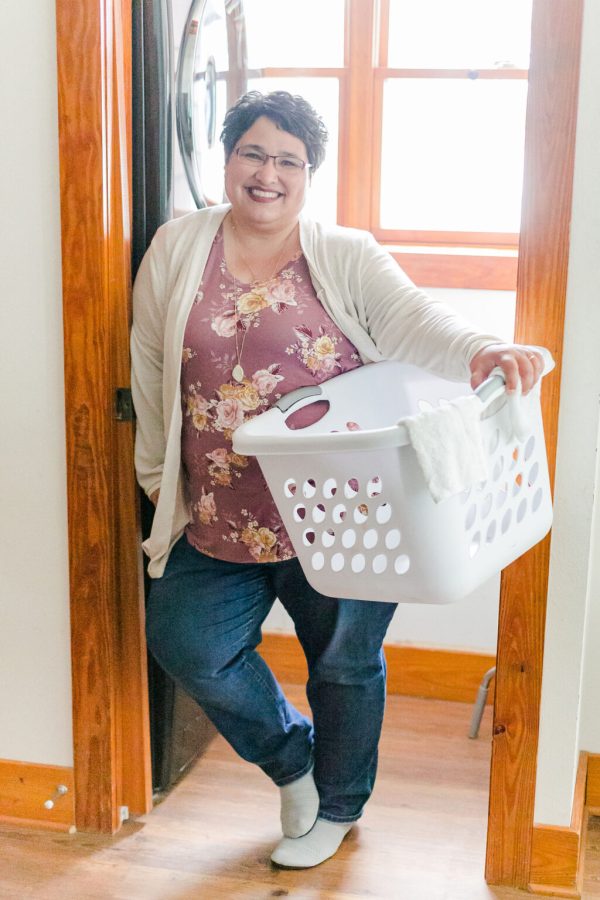 By Maureen Spell, a long-time contributor to the Outdoor Hour Challenges. Maureen helps Christian mompreneurs operate their business from a place of joy, purpose, and excellence because they are clear on how their business is serving their family and others. As a homeschool mom, she believes success at home AND business without the mom-guilt, stress and burn-out is possible! Outside of work, she loves having good conversations over a hot chai or GT Gingerberry kombucha and spending time with her husband and seven children. Visit her at MaureenSpell.com