Nature study crafts for kids are a hands on way to learn. What beautiful and easy activities for learning and FUN! Let us show you how.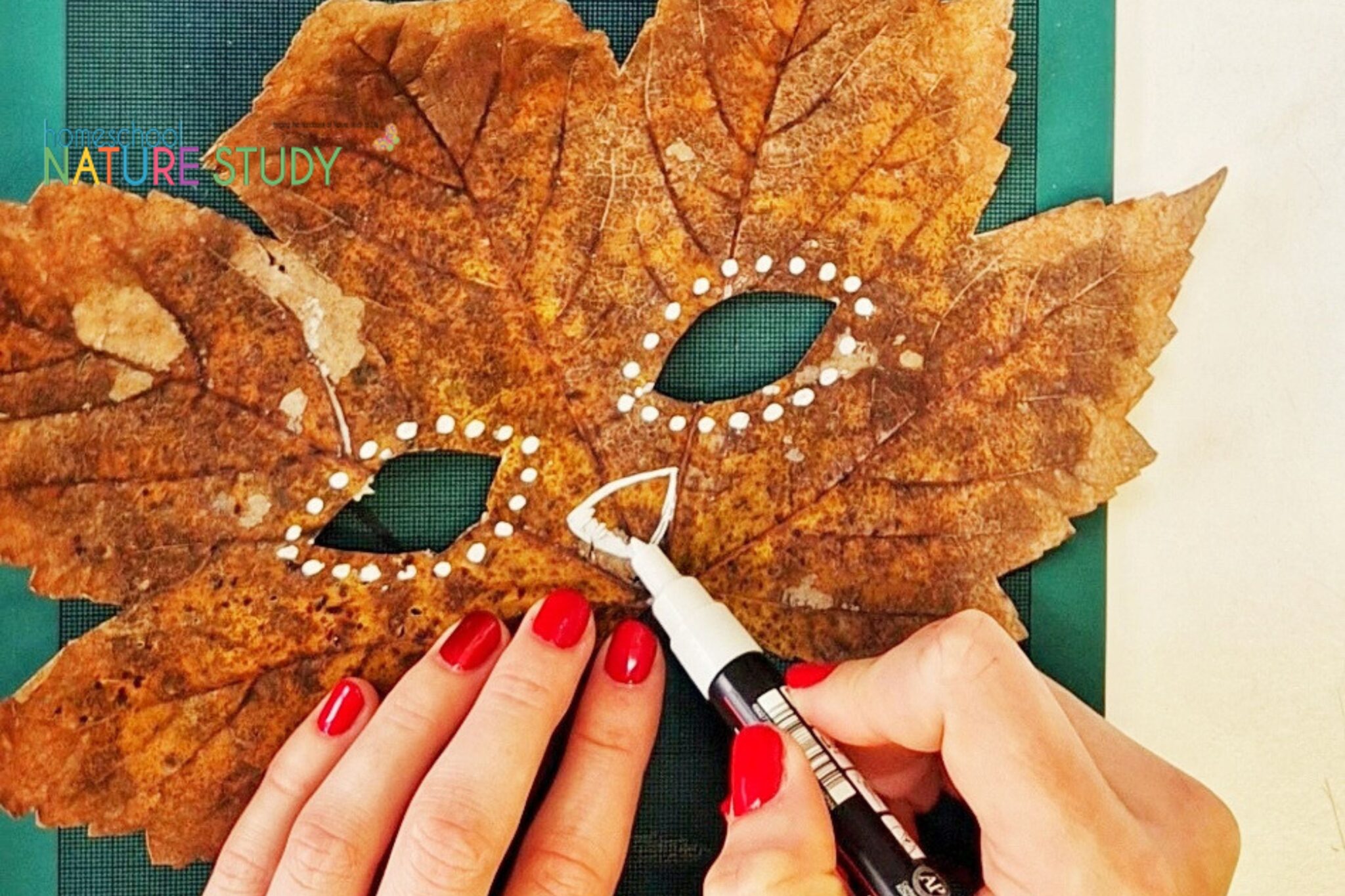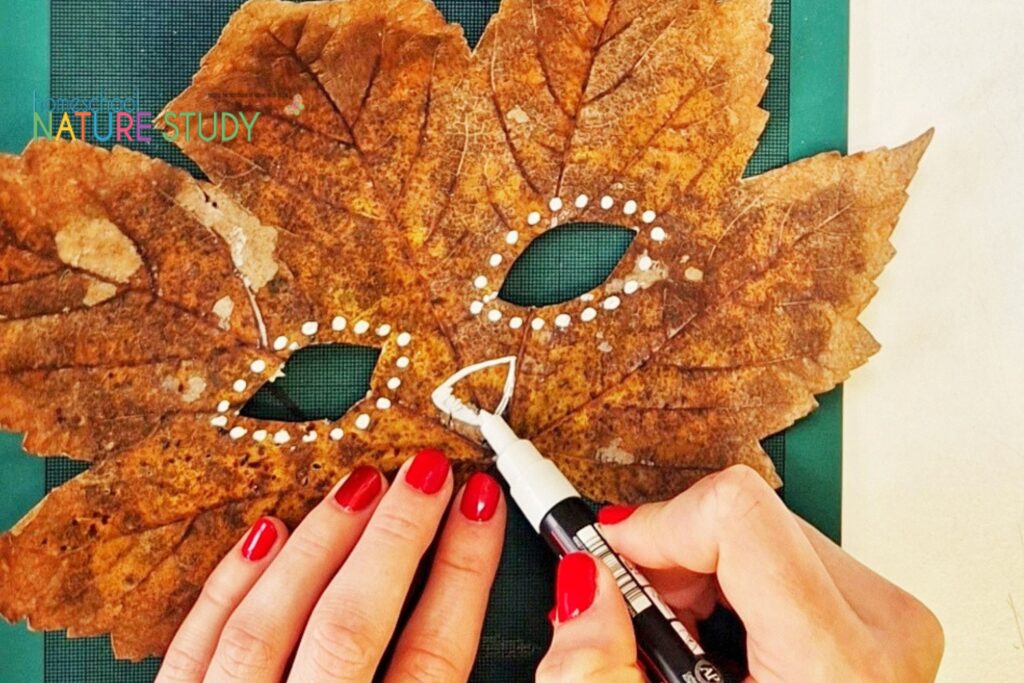 Nature Study For Kids
There is such value in adding nature study! Getting outside for a walk may be one of the most refreshing activities you could do with your children. Not only will you be learning about the beautiful creation in your very own backyard but you will be building lasting memories together.
And, gathering supplies from your yard makes doing a nature craft together even more fun! Spend a little bit of time outdoors then come inside and create. You could even stay outdoors and be crafty on a nice day.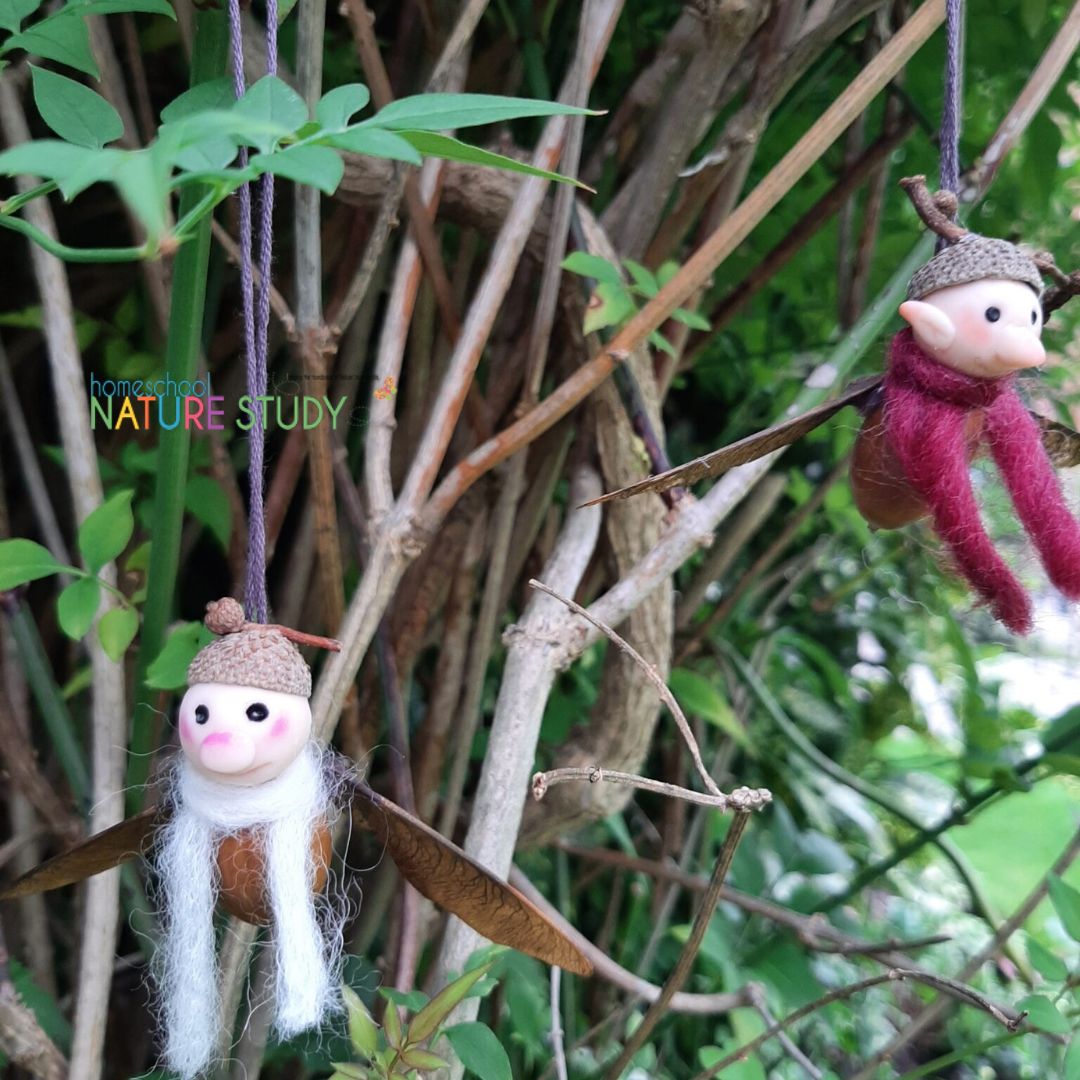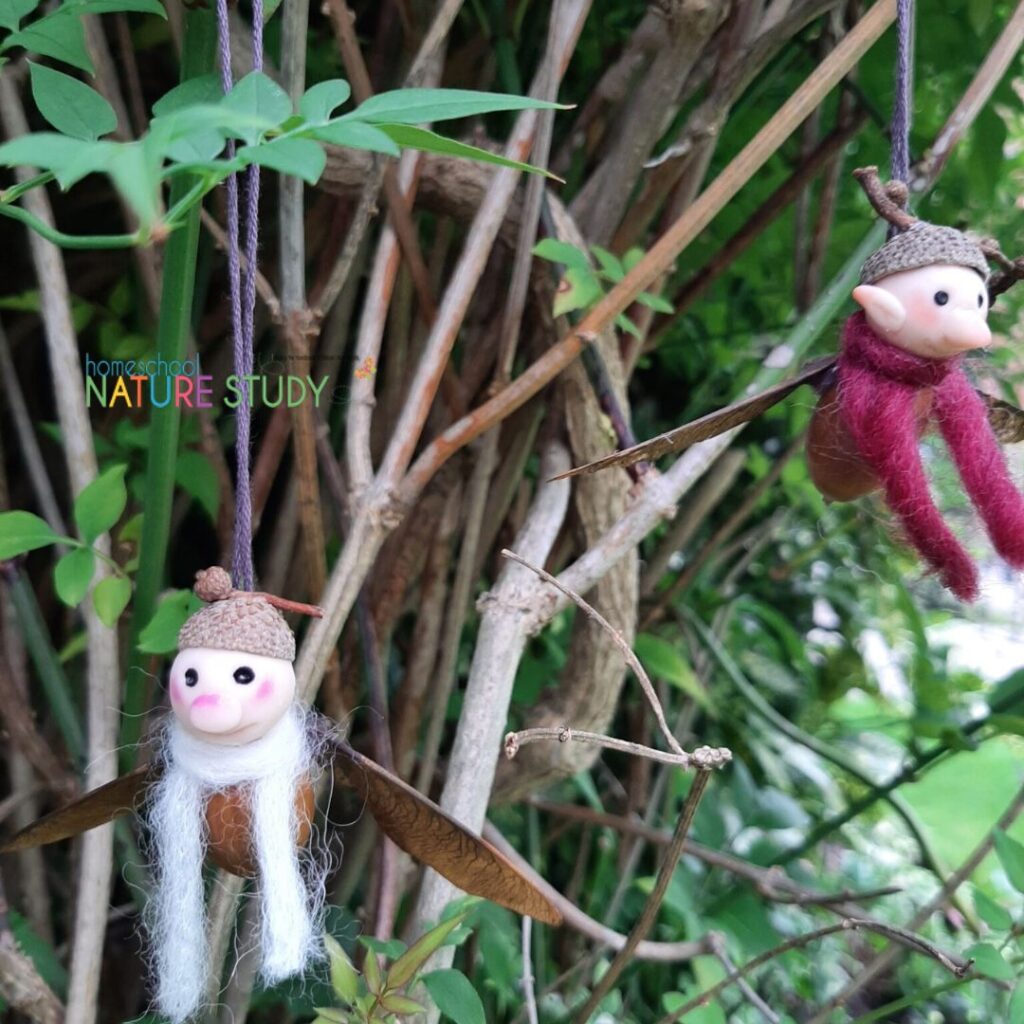 Nature Study Craft Activities For Learning and Fun
Using our nature craft activities makes nature study easy on mom because our craft artist, Victoria, leads you and your students, step by step. Victoria grew up participating in the Outdoor Hour Challenges with her family. Nature has always inspired her work, right from when she was young. She, along with her sister, would go on weekly nature walks following lessons from the Handbook of Nature Study to learn about the beauty of our natural world. She has found through years of nature study that the slow and simple process of painting and being surrounded by nature has become her form of escapism from such a fast paced and material world.
Each craft activity is seasonal and matches what you are already studying in your homeschool. Plus, nature crafts are just so much fun!
Here are a few examples of the nature study craft activities you can enjoy in Homeschool Nature Study membership!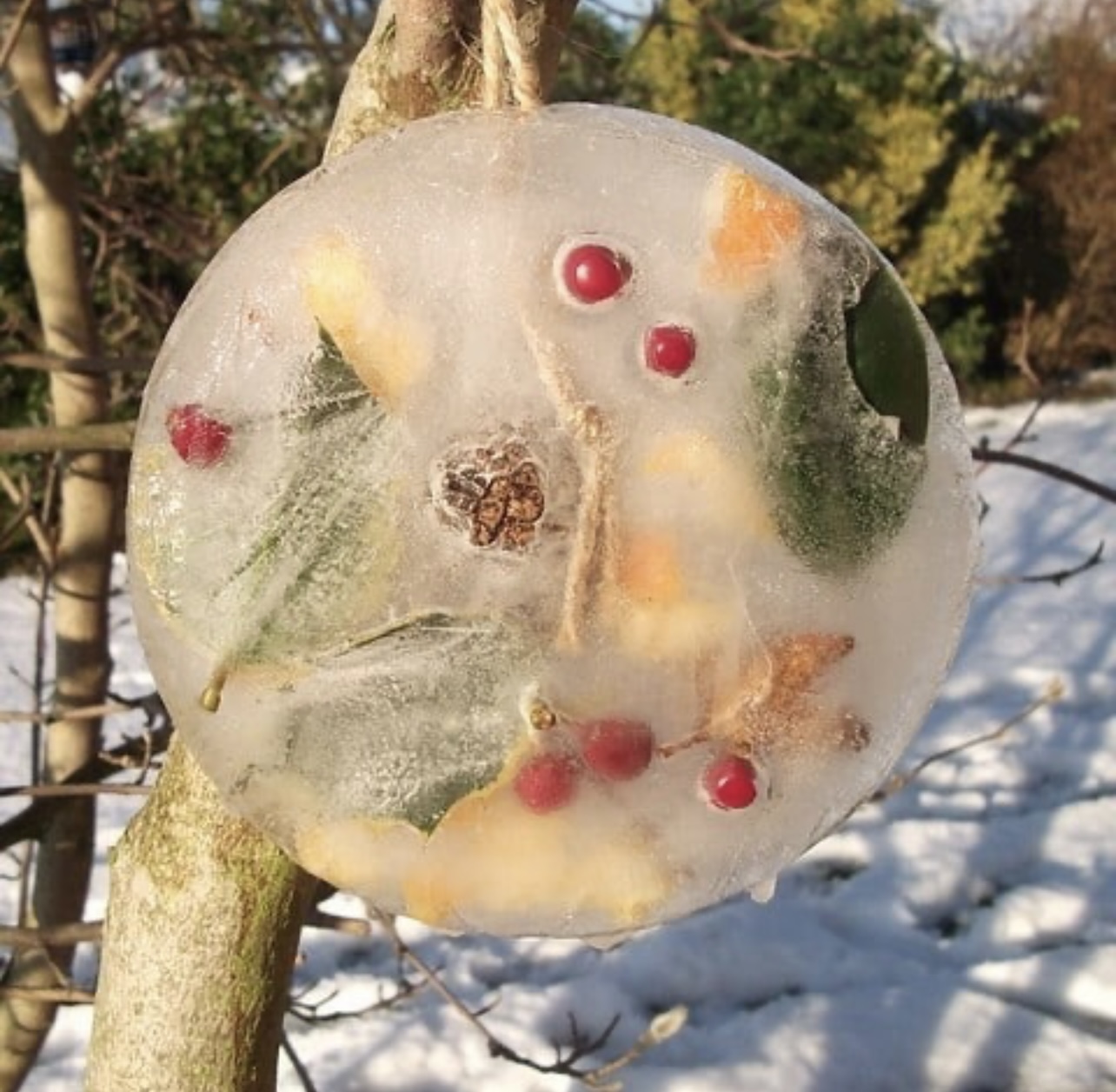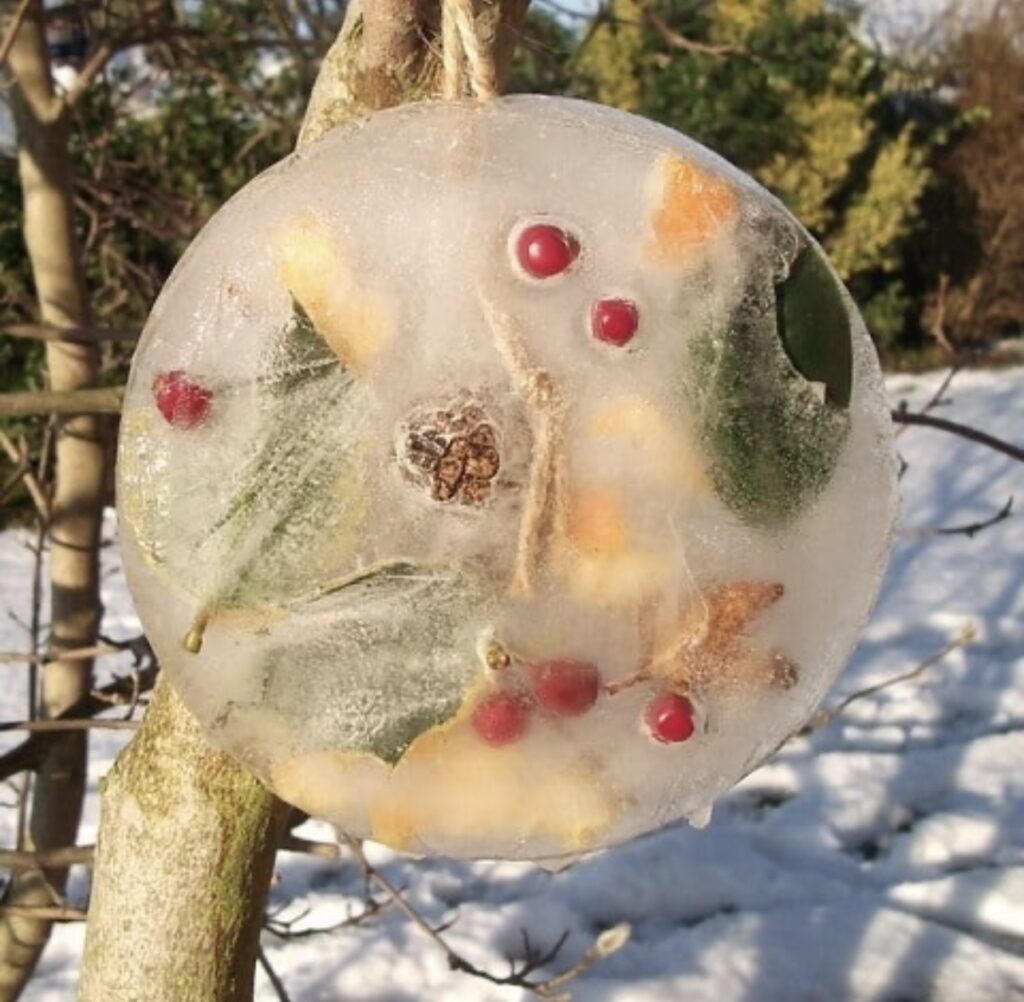 Ice Nature Art
Ice art incorporating foraged berries, leaves, cones or whatever else you find in nature makes for a beautiful garden decoration…even of it only lasts a few hours.
How to Make Forage Fairies
This homeschool nature craft makes it so much fun to get outdoors and forage for your supplies.
How to Make a Leaf Mask
You will love making a nature craft with leaves! We will be making these gorgeous leaf masks with only a handful of supplies. Let your creativity go wild with these masks!
Other nature study crafts include:
Last Days of Summer Wreath
Flower Hammered Note Cards
How to Make a Pouch for Your Nature Journal
Pressed Flower Vase
With new nature study crafts for Homeschool Nature Study annual members each month!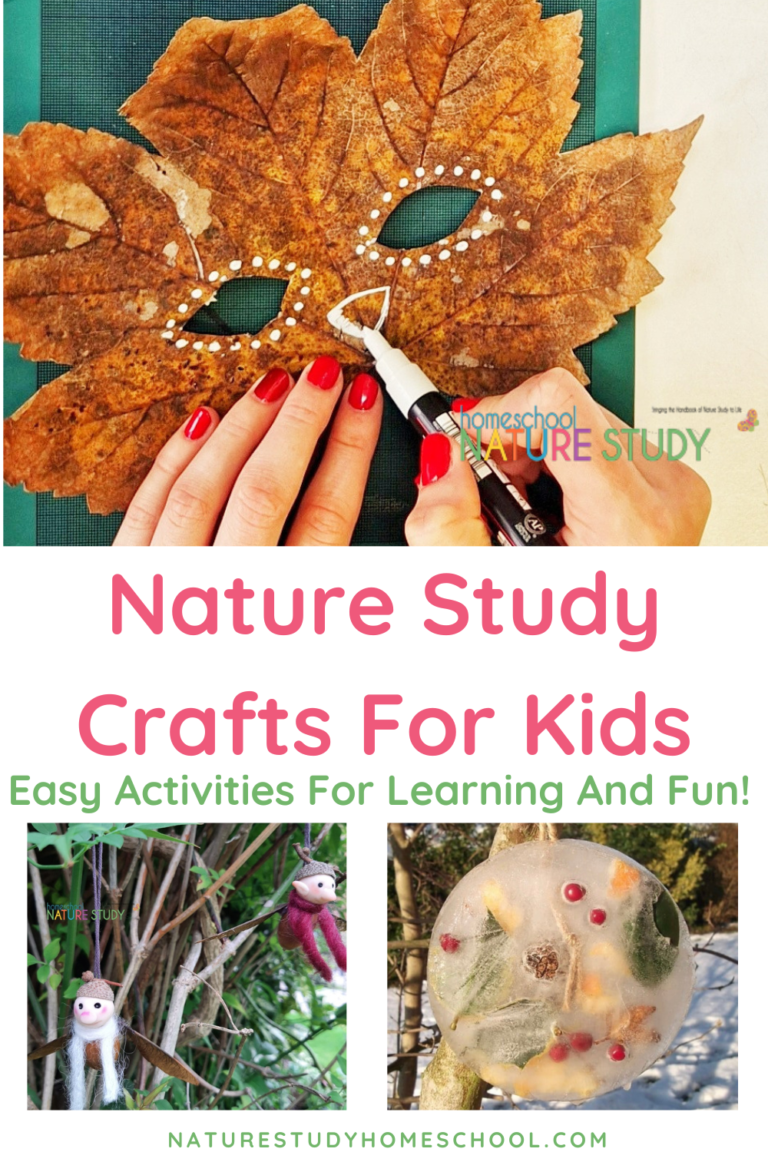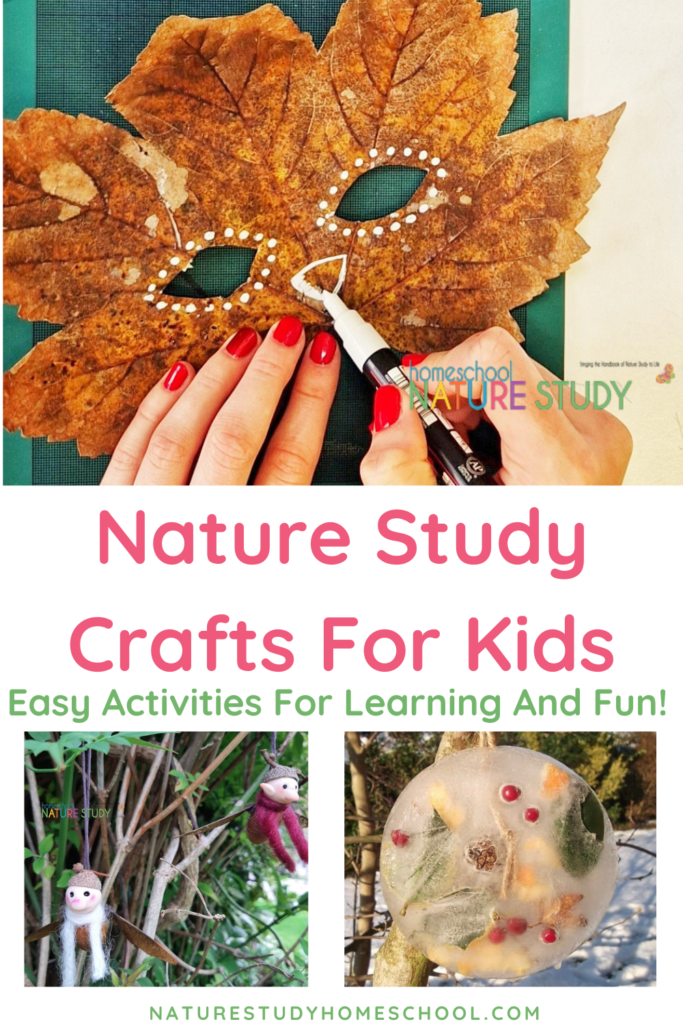 More Resources For Nature Study In Your Homeschool

We love the nature crafts Victoria shares! And, did you know that Victoria's mother, Shirley Vels, is your Outdoor Hour Challenge hostess? Not only does Shirley share your new, weekly Outdoor Hour Challenge, she also encourages fellow homeschool moms with her monthly Outdoor Mom lessons in membership as well!
Find out more about the Outdoor Mom encouragement and prompts in The Joy of Nature Study in Your Homeschool Year.
If you are not a Homeschool Nature Study membership yet, please consider joining to gain the benefit of having a nature study library at your fingertips. There are numerous resources available for you to help create the habit of nature study within your family.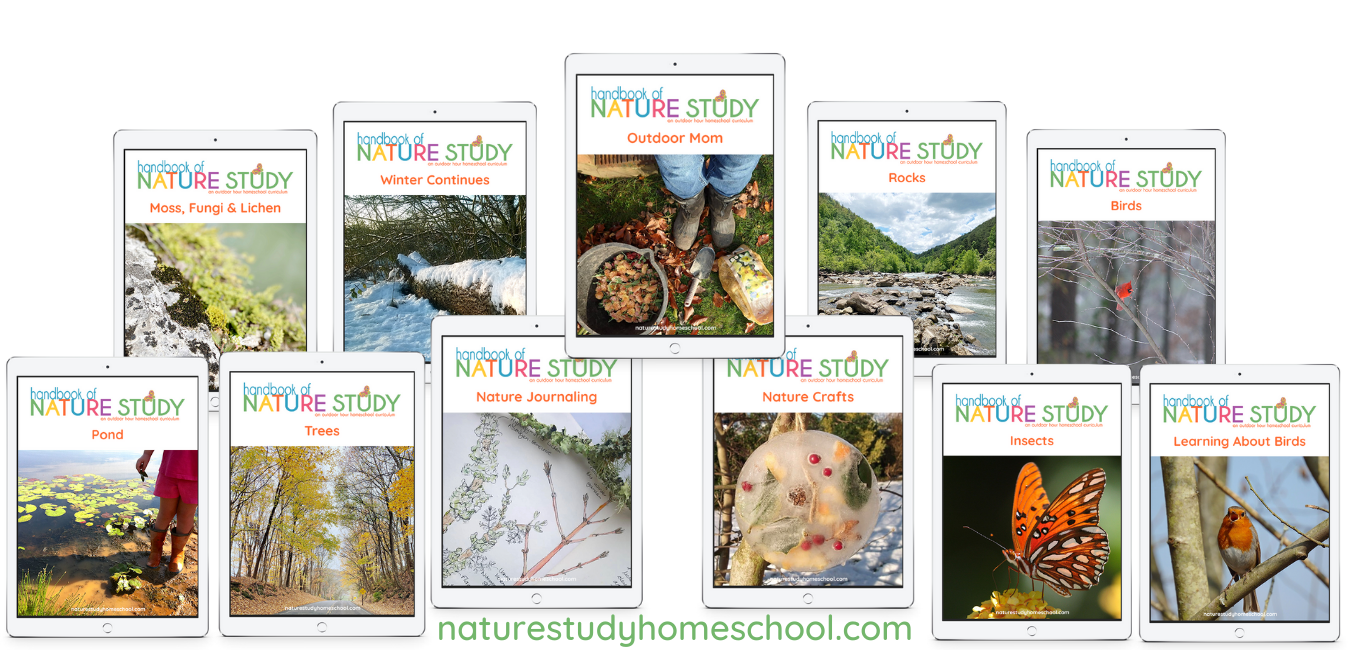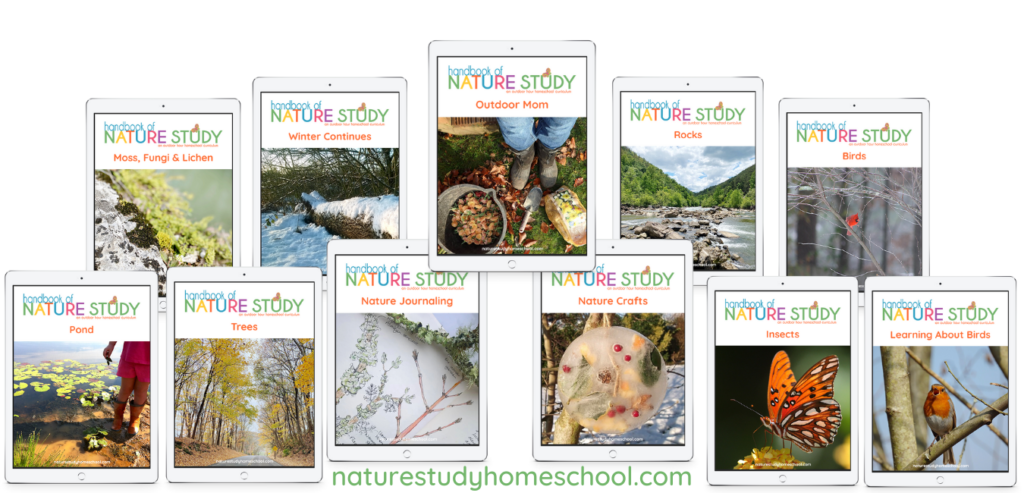 Members also enjoy access to:
NEW, weekly Outdoor Hour Challenges to bring the Handbook of Nature Study to life in your homeschool!
the annual nature study plans
matching courses with materials and journaling pages
interactive calendar with daily nature study prompts
Nature Journaling course
and MUCH more!
Annual members of Homeschool Nature Study enjoy access to both the Nature Crafts course AND Outdoor Mom plus more exclusive courses and content.
Be inspired. Be encouraged. Get outdoors!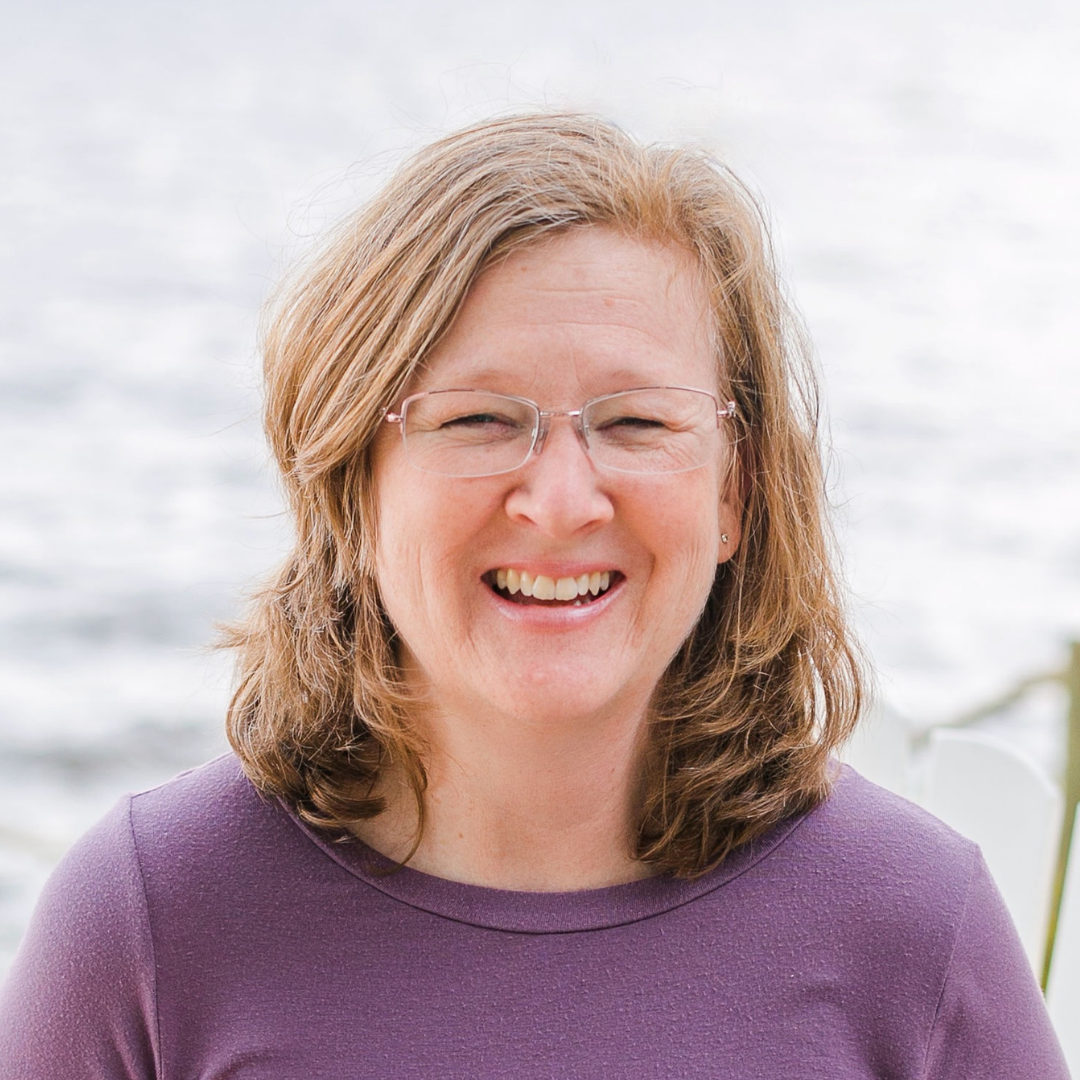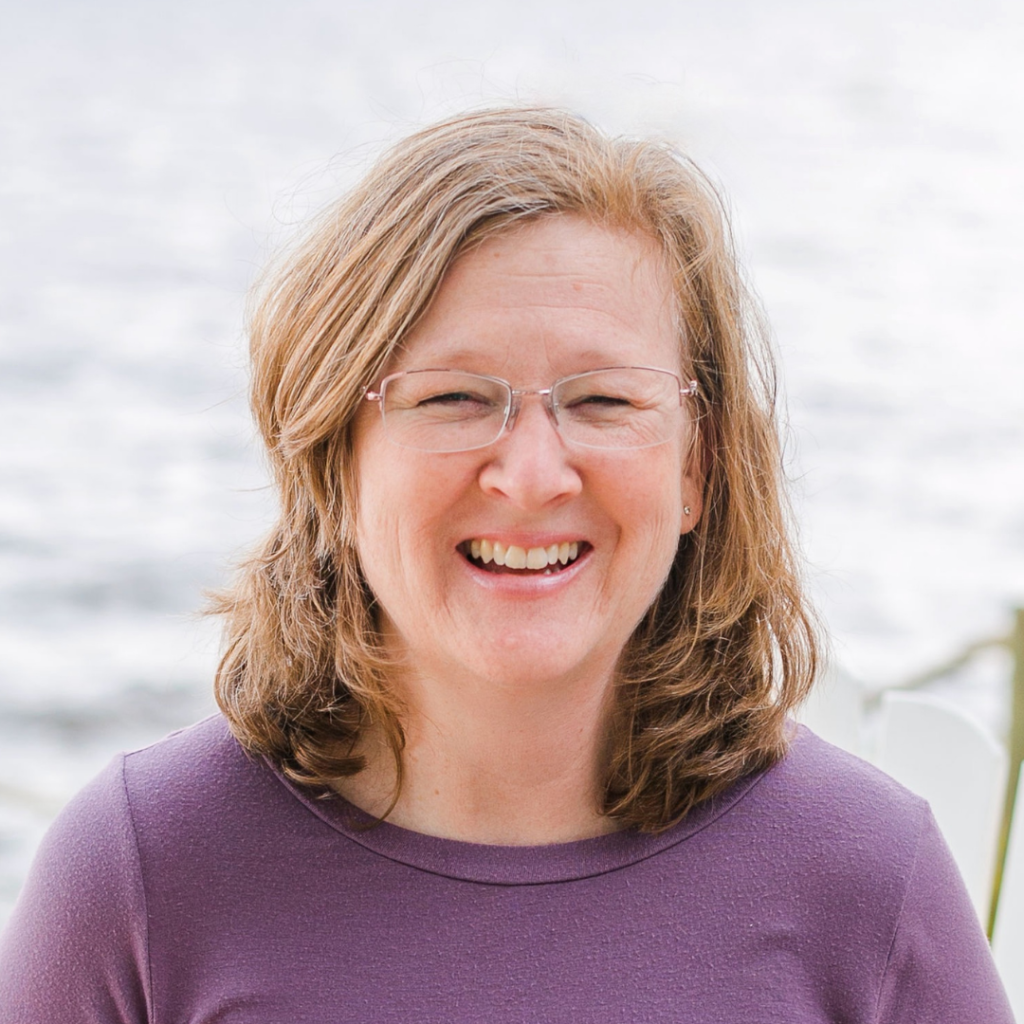 Tricia and her family fell in love with the Handbook of Nature Study and the accompanying Outdoor Hour Challenges early in their homeschooling. The simplicity and ease of the weekly outdoor hour challenges brought joy to their homeschool and opened their eyes to the world right out their own back door! She shares the art and heart of homeschooling at You ARE an ARTiST and Your Best Homeschool plus her favorite curricula at The Curriculum Choice.