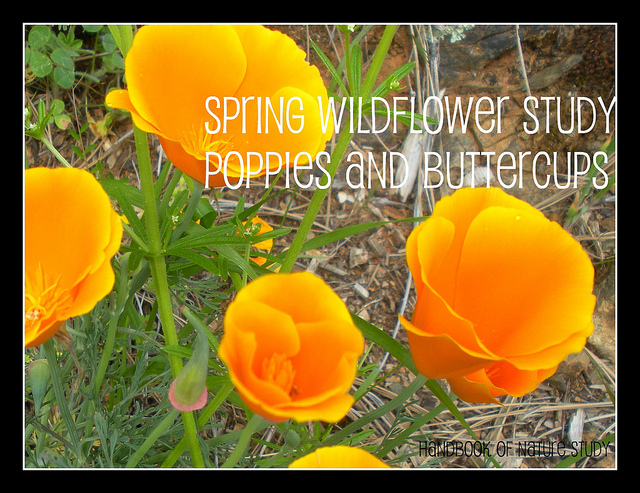 Outdoor Hour Challenge
Poppy and Buttercup Wildflower Study
From the Archives and in the More Nature Study – Spring ebook
We are going to go on a search for poppies and buttercups this week! In my world, this is prime time for both of these wildflowers. In fact, I have some blooming right in my front yard!
Join me using the ideas from the archive post linked above or you can download the More Nature Study –Spring ebook if you are an Ultimate Naturalist Library member.
You may with to create a poppy nature journal entry using the idea I shared in this post from the past: Nature Journal Tutorial.
How do you get the new Wildflower Nature Study ebook?
Members of the Ultimate Naturalist and Journey levels have access to the new ebook in their library. You need to click the "Members Area" button at the top of the website, sign into your account, and the ebook is there to download and save for your family to use when desired. If you don't have a membership yet, I am offering a $5 off discount code that will be good towards your Ultimate Naturalist membership.