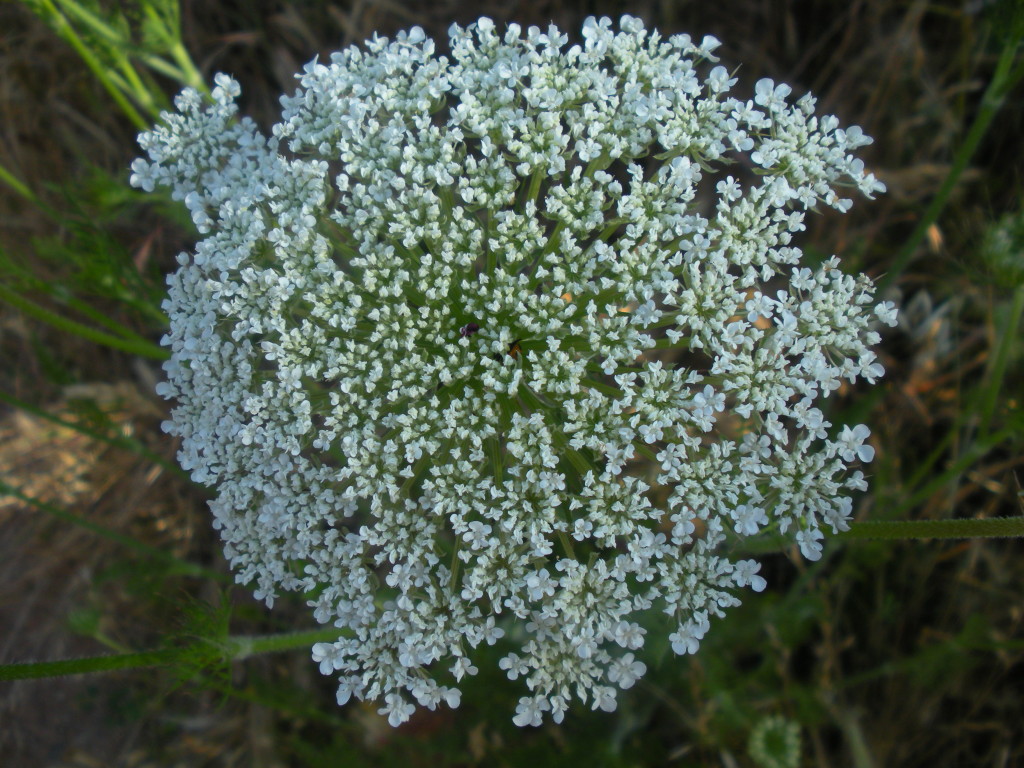 Daucus carota
I have been on the look out for the first of the Queen Anne's lace of the season and yesterday I saw it alongside our walking trail.
My local field guide says this:
"Wild carrot, or Queen Anne's lace, is a biennial and its large root distinguishes it from the more common rattlesnake weed. Also, Queen Anne's lace is a common name used for many species of plants with delicate white flowers."

Here is a section of the Handbook of Nature Study, page 542:
"…this medallion flower attributed to Queen Anne is well worth studying. It belongs to the family Umbelliferae, which one of my small pupils always called 'umbrelliferae'because, he averred, they have umbrella blossoms. In the case of Queen Anne's lace the flower-cluster, or umbel, is made up of many smaller umbels, each a most perfect flower-cluster in itself."


"The wild carrot is known in some localities as the 'bird's-nest weed, ' because the maturing fruit-clusters, their edges curving inward look like little birds' nests."
Handbook of Nature Study, page 544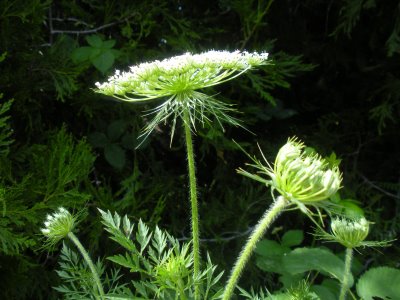 I know that spring is well along now that the Queen Anne's Lace is in bloom. It will be here all summer to enjoy.
Here are a few of the websites I have used in my study of wildflowers this term:
CalFlora.org -specific to California and free to join.
Northwest Common Wildflowers -National Park service coloring book
California Wildflowers -California Academy of Sciences, index by color.
This completes our families focus work on flowers, both in our garden and with a few wildflowers. We are going to be choosing a new focus for the summer… probably butterflies! Get ready to see what we learn and how we get started.