Brand New! Outdoor Hour Challenge
Horned Lark Bird Nature Study
We're going to study the horned lark this week as part of the new bird nature study series.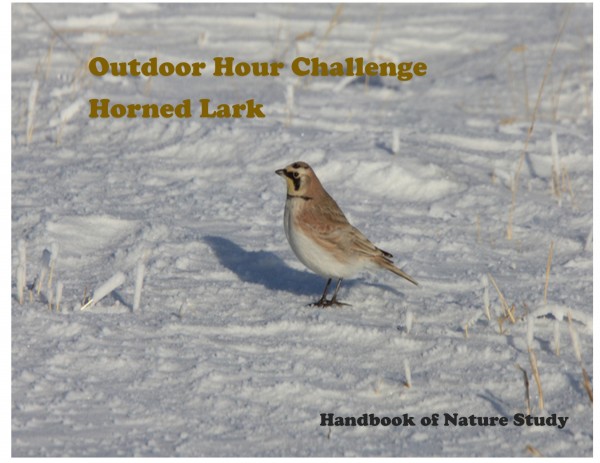 Here are a couple links to get your study started:
Look at the range map in a field guide or on All About Birds . In practically the whole continental United States, this bird is a year-round resident if you have the right habitat.
Do you have a habitat nearby where a horned lark may live? Use your Outdoor Hour to look for this beautiful bird.  Take along a pair of binoculars and a field guide to observe and identify any bird you see while you're out on your excursion.

Here's a video of the horned lark singing: Horned Lark.
Please note that I will not be posting the complete challenge here on the blog, but you will find the detailed challenge in the Bird Nature Study Set #1 ebook that's available both in the Ultimate Naturalist and Journey level memberships.
Members: Sign into your account and download the ebook for the details, more links, and notebook pages.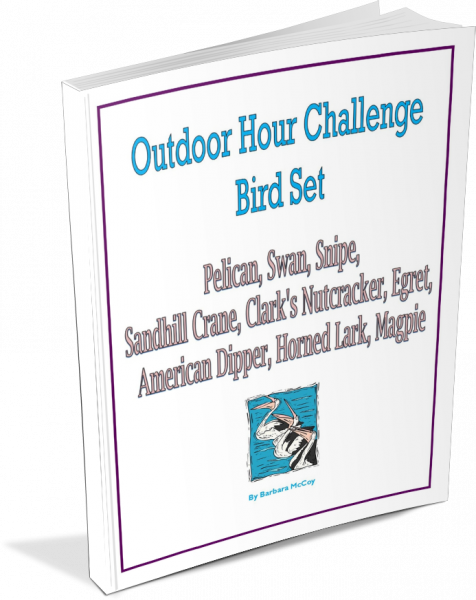 Birds included in this ebook include the pelican, sandhill crane, Clark's nutcracker, egret, American dipper, horned lark, magpie, swan, and snipe.
Download a sample of the book here: Bird Nature Study Set #1 Sample
To purchase an Ultimate Naturalist Library membership, click on over to the Join Us page at any time.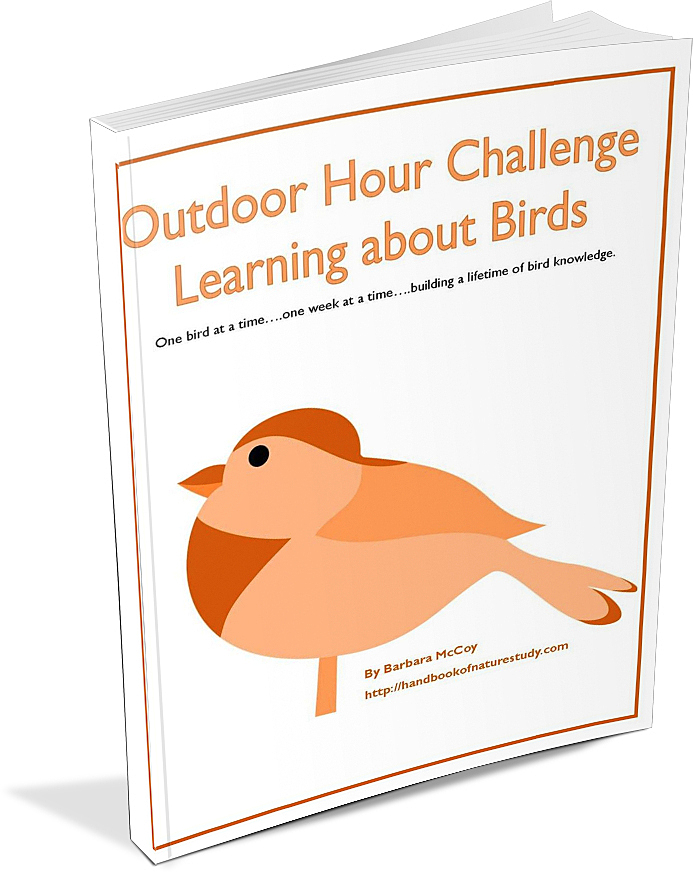 You may wish to also download and use the Learning About Birds ebook available in the Ultimate Naturalist Library.