Brand New! Outdoor Hour Challenge
Magpie Bird Nature Study
Magpie nature study week! Once you identify a magpie, you'll never have trouble spotting it again. It has such a beautiful color pattern, and the tail is very distinct. This makes the magpie a perfect bird to study even with very young children.
The Outdoor Hour Challenge this week is officially the black-billed magpie but some of you might need to also look up information on the yellow-billed magpie.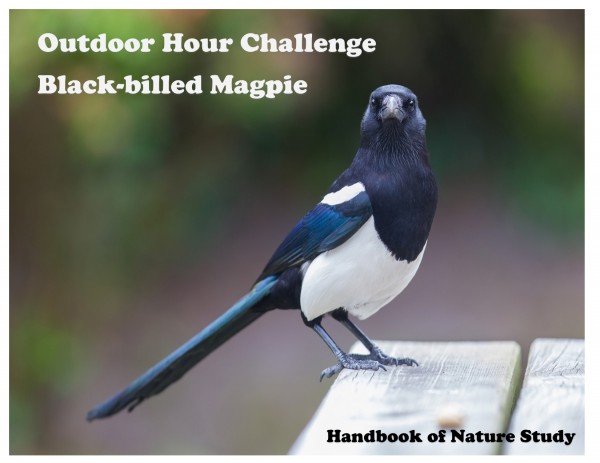 Take some time to prepare for your magpie study by clicking the links below:
Make sure to look at the range maps in a field guide or on All About Birds to determine if you might spot a magpie in your area.
Here are some videos for you to watch in preparation: Magpie Song and Magpie Colors.
Please note that I will not be posting the complete challenge here on the blog, but you will find the detailed challenge in the Bird Nature Study Set #1 ebook that's available both in the Ultimate Naturalist and Journey level memberships. Sign into your account and download the ebook for the details, more links, and notebook pages.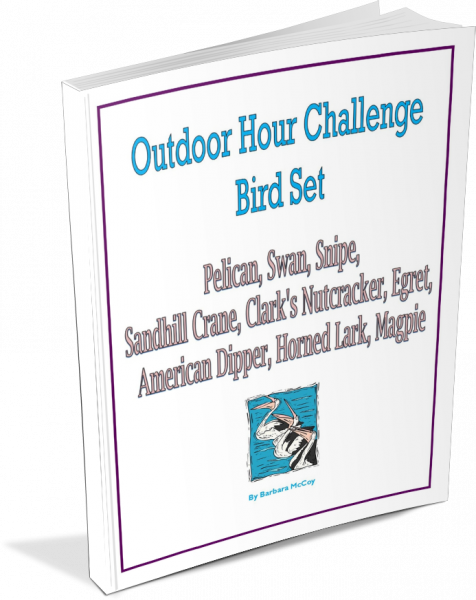 Birds included in this ebook include the pelican, sandhill crane, Clark's nutcracker, egret, American dipper, horned lark, magpie, swan, and snipe.
Download a sample of the book here: Bird Nature Study Set #1 Sample
To purchase an Ultimate Naturalist Library membership, click on over to the Join Us page at any time.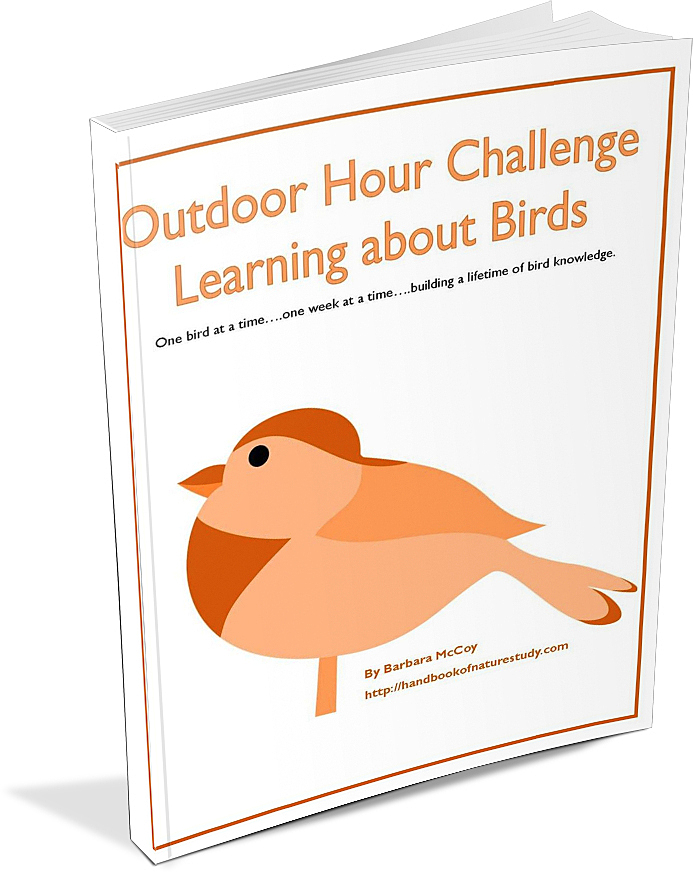 You may wish to also download and use the Learning About Birds ebook available in the Ultimate Naturalist Library.