Brand New! Outdoor Hour Challenge
Great Egret Nature Study
The great egret is one of those birds that once you can identify it, you start to see it everywhere! This unique bird is both majestic and interesting.
Make sure to read the entry on AllAboutBirds: Great Egret.
Fun fact: During breeding season, a patch of skin on their face turns neon green.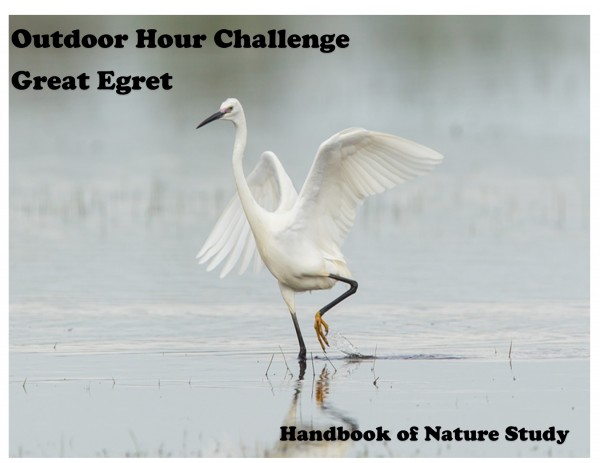 Below you'll find a few ideas for an egret study. Make sure to download and use the complete Outdoor Hour Challenge from the Bird Set #1 ebook available in the member's library.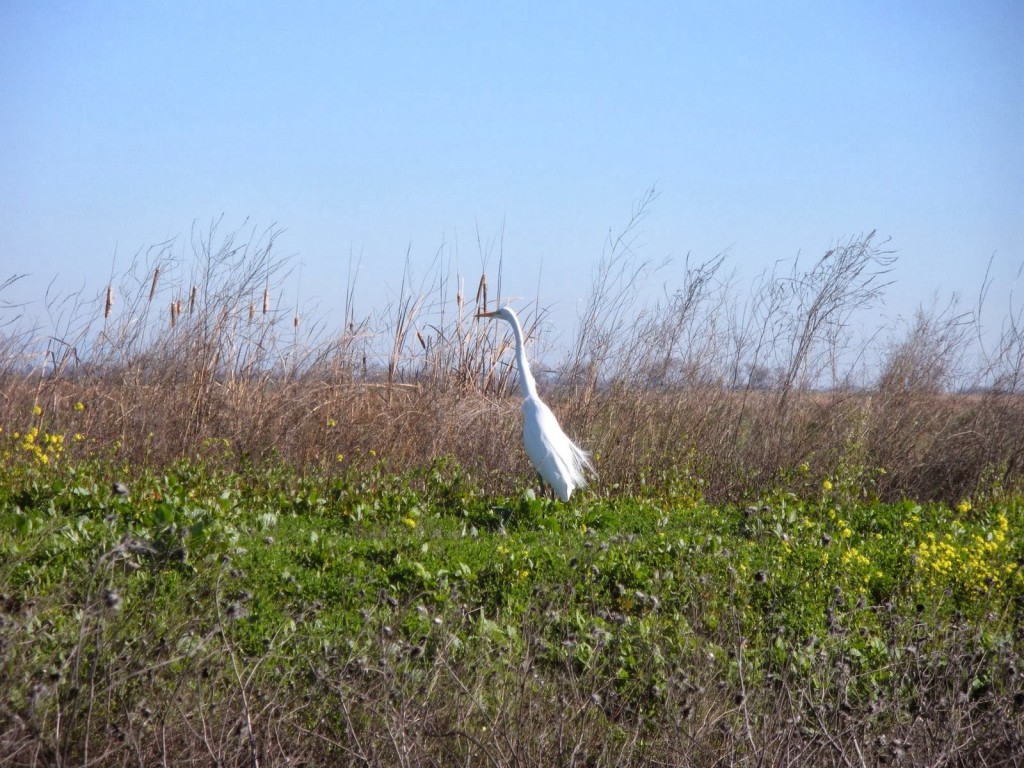 Choose a resource to use for the great egret, ardea alba.
Here are some videos for you to watch in preparation: Great Egret Hunting, During Nesting Season, and this one is just plain beautiful with its close up video of the Great Egret.
Make a day trip to a habitat where you might see a great egret or other water bird. Take your field guide along and try to identify any bird you spot during your Outdoor Hour. Look for birds hunting along the shore or wading in the water.
Please note that I will not be posting the complete challenge here on the blog, but you will find the detailed challenge in the Bird Nature Study Set #1 ebook that's available both in the Ultimate Naturalist and Journey level memberships. Sign into your account and download the ebook for the details, more links, and notebook page.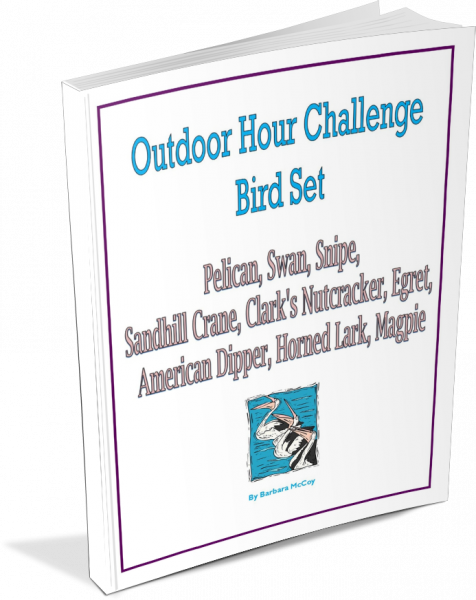 Birds included in this ebook include the pelican, sandhill crane, Clark's nutcracker, egret, American dipper, horned lark, magpie, swan, and snipe.
Download a sample of the book here: Bird Nature Study Set #1 Sample
To purchase an Ultimate Naturalist Library membership, click on over to the Join Us page at any time.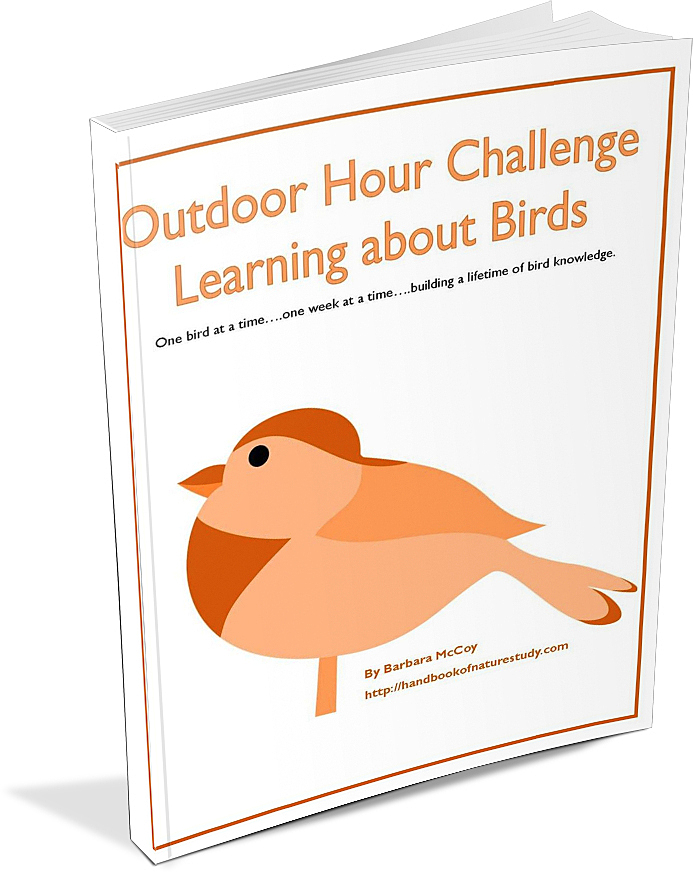 You may also wish to download and use the Learning About Birds ebook available in the Ultimate Naturalist Library.