Learn about pond life, pondweed and a pond habitat with this fun turtle nature study for your homeschool. Includes activities for learning about tortoises and microscopic pond life too.
Turtle Nature Study Inside Preparation Work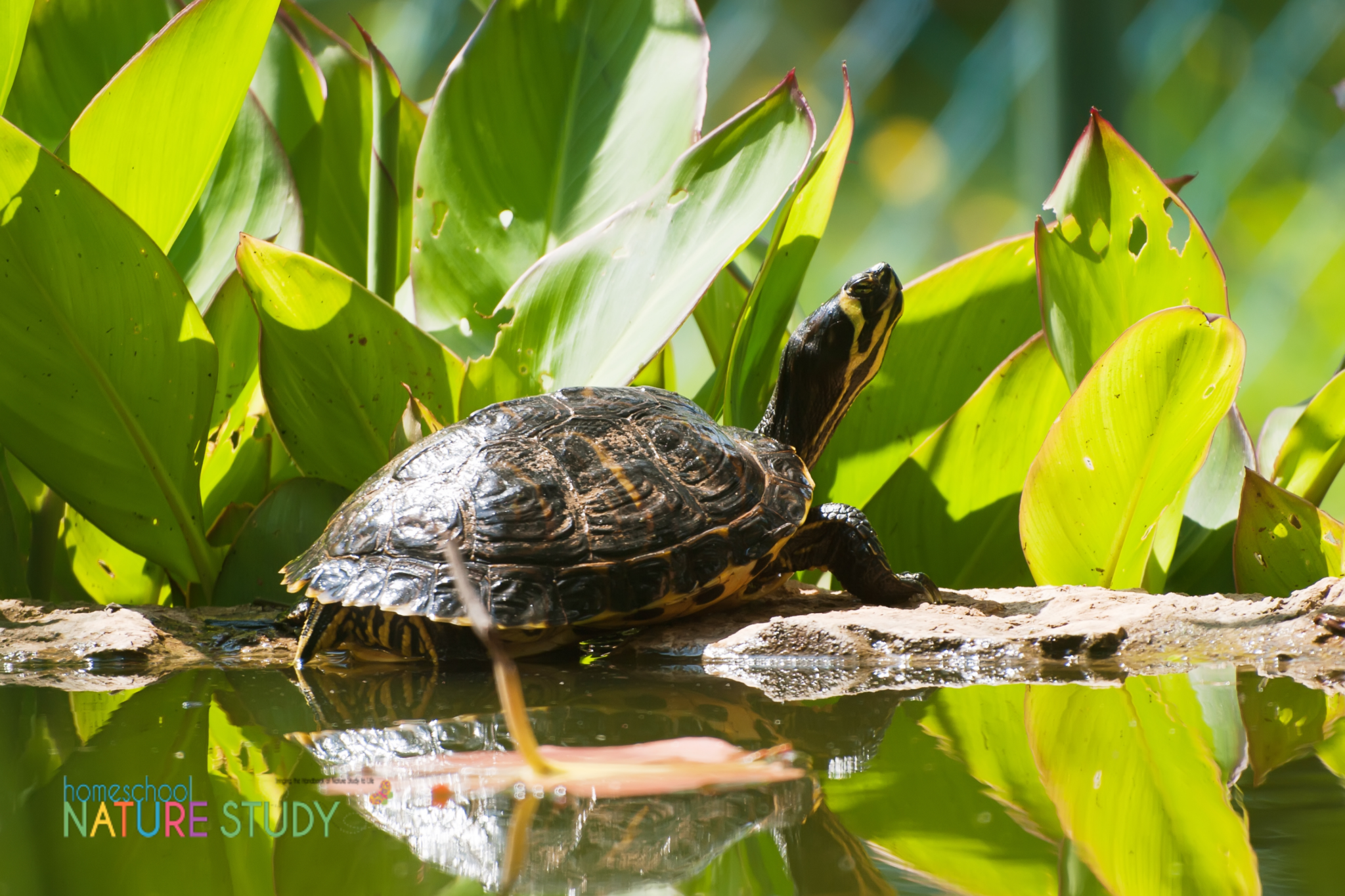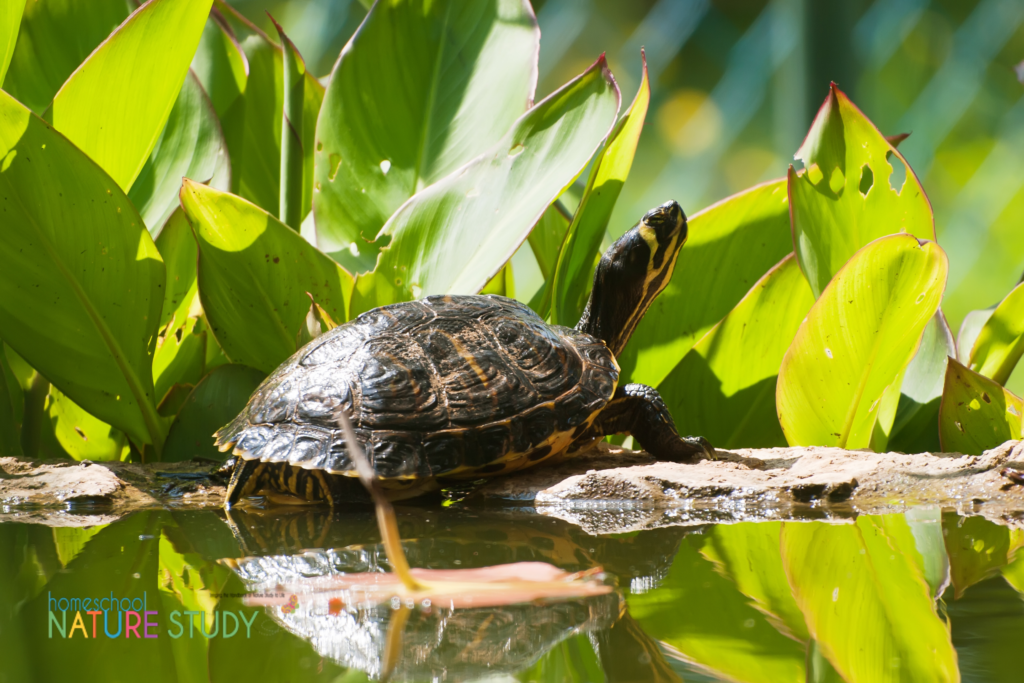 Read in the Handbook of Nature Study about Turtles on pages 204-209 (Lesson 52). Also read about Pondweed on pages 498-500 (Lesson 130).
Homeschool Nature Study Members: Use the Pond Study Cross-section Notebook page in your Pond Course as a way to generate interest for this challenge. You can complete the page during your outdoor time if you would like.
Advanced Study: View and read in the Handbook of Nature Study pages 400-403 (Lesson 102). Use this information as you make your observations at your local pond. Here is another idea for the field: Guide to Pond Dipping. I also found this excellent resource for identifying things you find when you scoop your pond water: Simple Guide to Small and Microscopic Pond Life.
Pond Homeschool Nature Study Outdoor Hour Time
Look for opportunities to spend your outdoor hour time at a pond. Ponds are a center of many nature study opportunities. Let your child lead your pond time (with your careful supervision).
Use the ideas from the lessons in the Handbook of Nature Study to observe closely any turtles or pondweed that you find. Make sure to keep an eye out for anything of interest that you can follow up with in the Handbook of Nature Study.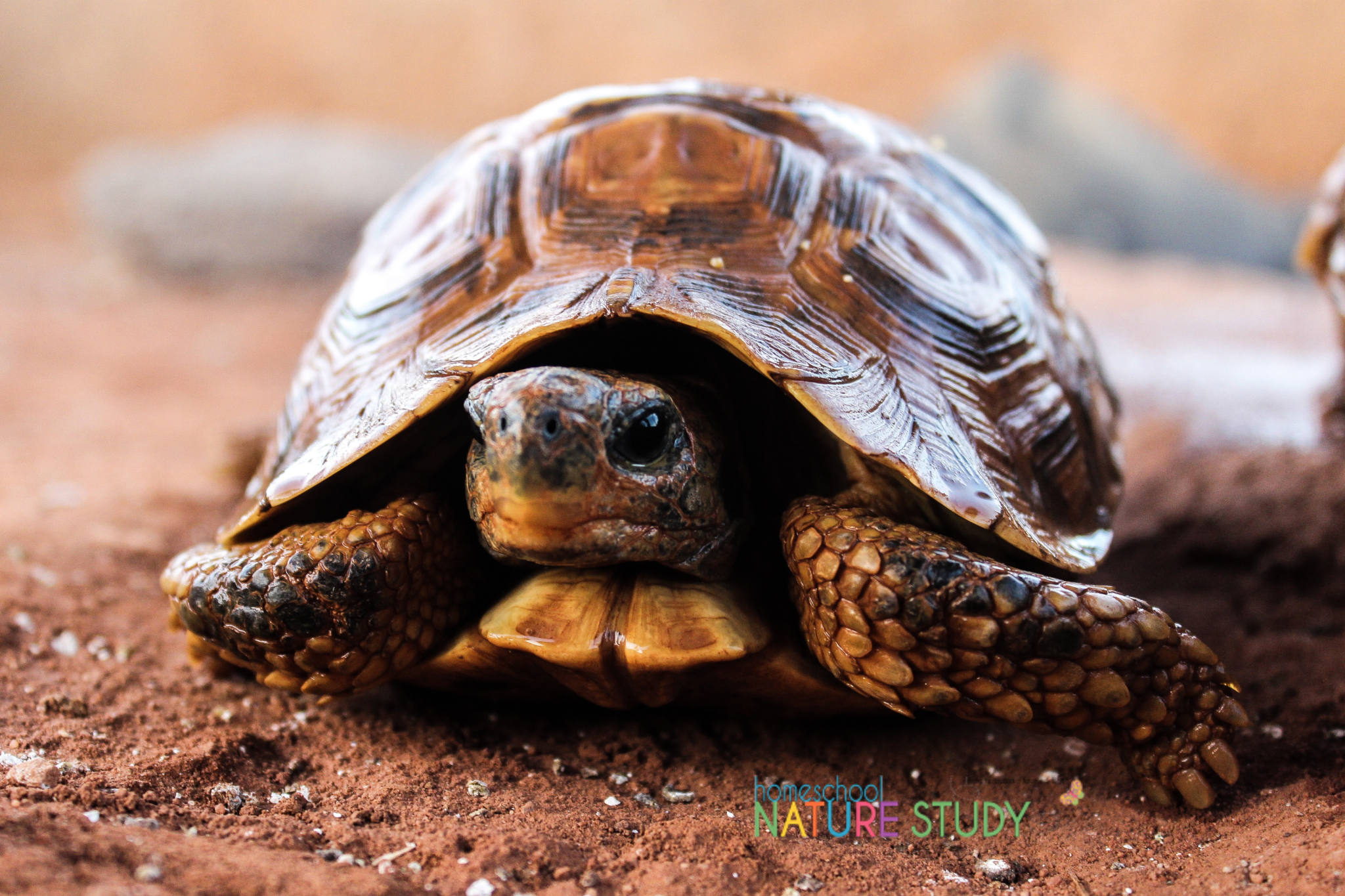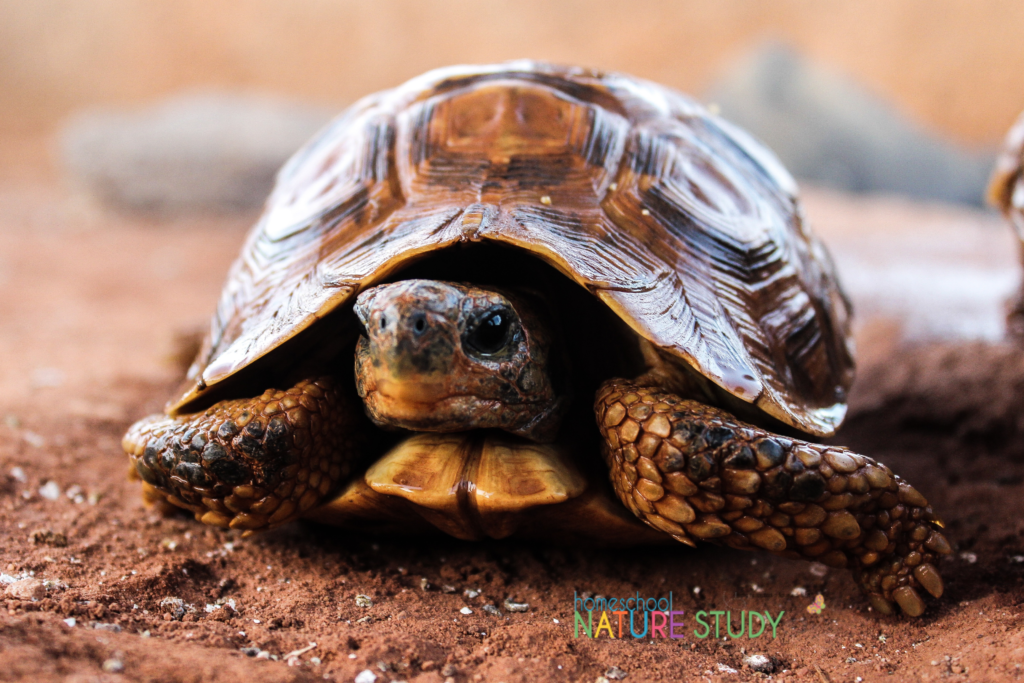 Turtle and Pond Follow-Up Homeschool Activities
Follow-up with any interest that you found during your pond study. Use the Handbook of Nature Study as a reference for any additional subjects that came up. Make a nature journal entry for your turtle or pondweed.
Homeschool Nature Study Members: Find a Pond Life Study on page three of your Pond Course and accompanying Pond Outdoor Hour Challenge Curriculum.
Advanced Study: You can research individual turtles for you nature journal. Use this website for more information: Turtles and Tortoises of the United States.
Advanced Study: Use the information from the Wetlands/Ponds video and create your own pond life images. You can record any pond dwellers in your nature journal. Ebook Users: There is also an additional notebook page in the ebook to use if you have more to record.
Additional links: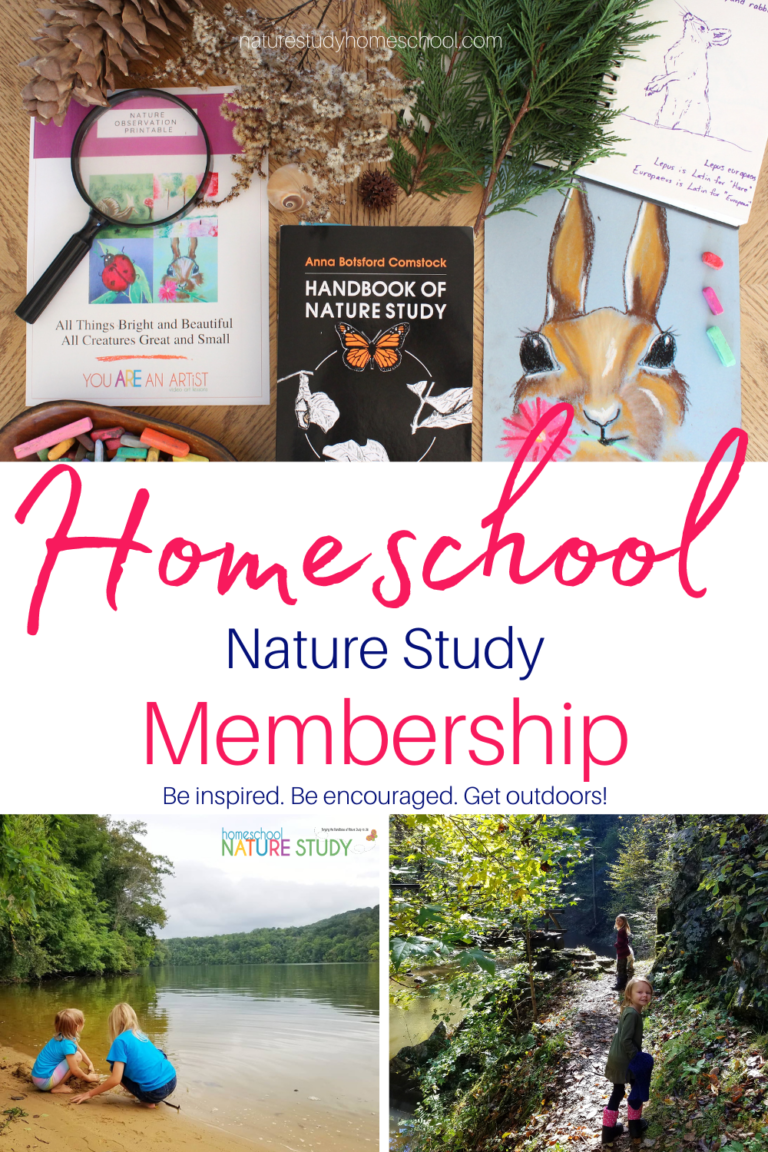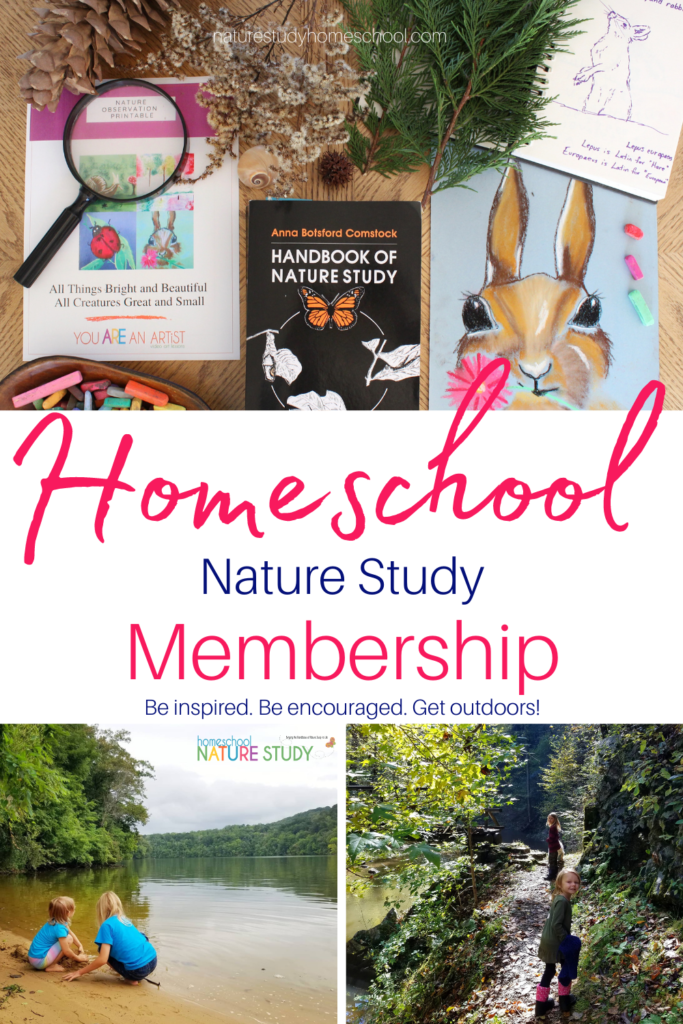 Homeschool Nature Study Membership for the Whole Family
Can you believe all of these turtle and pond resources you will find in membership? You will also find a continuing homeschool nature study series plus all the Outdoor Hour Challenges for nature study in our Homeschool Nature Study membership. There are 25+ continuing courses with matching Outdoor Hour curriculum that will bring the Handbook of Nature Study to life in your homeschool! In addition, there is an interactive monthly calendar with daily nature study prompt – all at your fingertips!
– By Barb July 2012, updated by Tricia March 2022