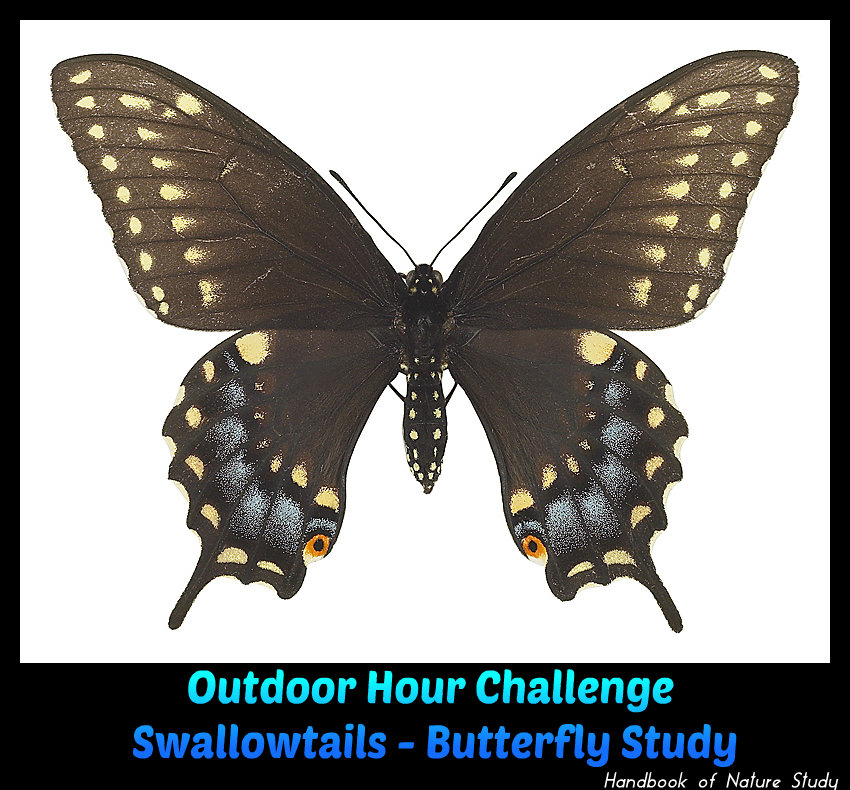 Outdoor Hour Challenge
Swallowtails
Inside Preparation Work:
Outdoor Hour Time:
Go on an insect hunt! Look for insect eggs, larvae, caterpillars, and mature insects including butterflies.
Take some time to watch a butterfly as it works in the garden. Look at the butterfly's body parts. If you spy a swallowtail, look at the shape of the wings.
If you find a caterpillar, watch it eat and observe its horns.
Follow-Up Activity:
Create a nature journal entry for the swallowtail butterfly or any butterfly you find this week in the garden. If you don't find a butterfly, pick one to research and then record your findings on a notebook page included in the ebook.
Advanced study: Sketch the chrysalis, caterpillar, and butterfly of the black swallowtail butterfly. There is a notebook page included in the ebook for your sketches.
Advanced study: Draw at least two different swallowtail butterflies with colored pencils in your nature journal.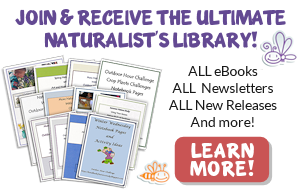 Join us for this spring series of challenges every week here on the Handbook of Nature Study.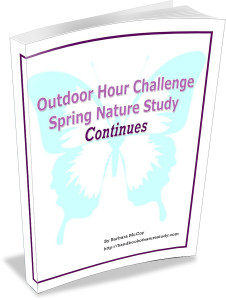 If you want to purchase the Spring Nature Study Continues ebook so you can follow along with all the notebooking pages, coloring pages, and subject images, you can join the Ultimate or Journey Membership Levels. See the Join Us page for complete information. Also, you can view the Spring Nature Study Continues – New Ebook announcement page for more details.