Enjoy these first day of winter nature walk ideas for your homeschool! Getting outside for a walk on the first day of winter may be one of the most refreshing activities you could do with your children.
The temperatures drop and we huddle inside more and more, especially on the shortest day of the year! Make plans to get outside for a brisk nature walk and then to follow up with a nature journal page recording all of the interesting things you found while outside.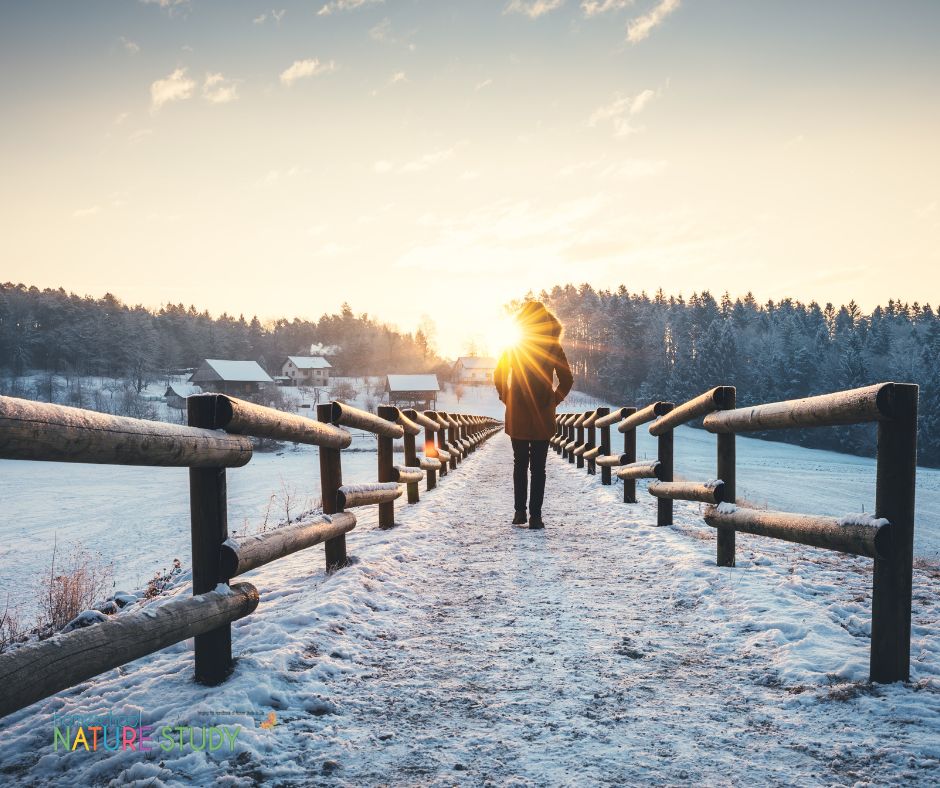 First Day of Winter Nature Walk Ideas for Your Homeschool
Encourage everyone to use all of their senses on this walk. Here are some winter nature walk ideas:
Did they see something colorful or unusual?
How does the air feel on your skin?
Is there a particular fragrance to the air?
Can you listen carefully for a minute or two to distinguish any particular sounds?
Another idea is to ask your children to find differences in the landscape, comparing your neighborhood habitat on this winter day to what they remember about the first day of summer. This is a little harder and you may need to help them get started with a few of your own observations.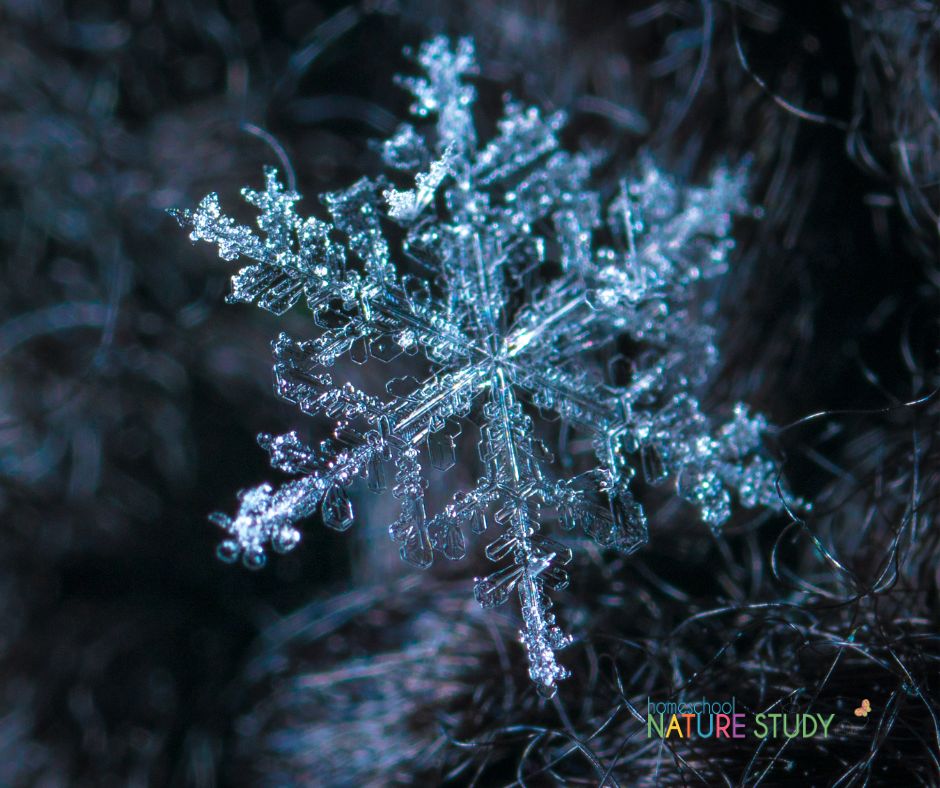 More Winter Homeschool Nature Study Resources
Here are even more winter nature studies for you to enjoy together: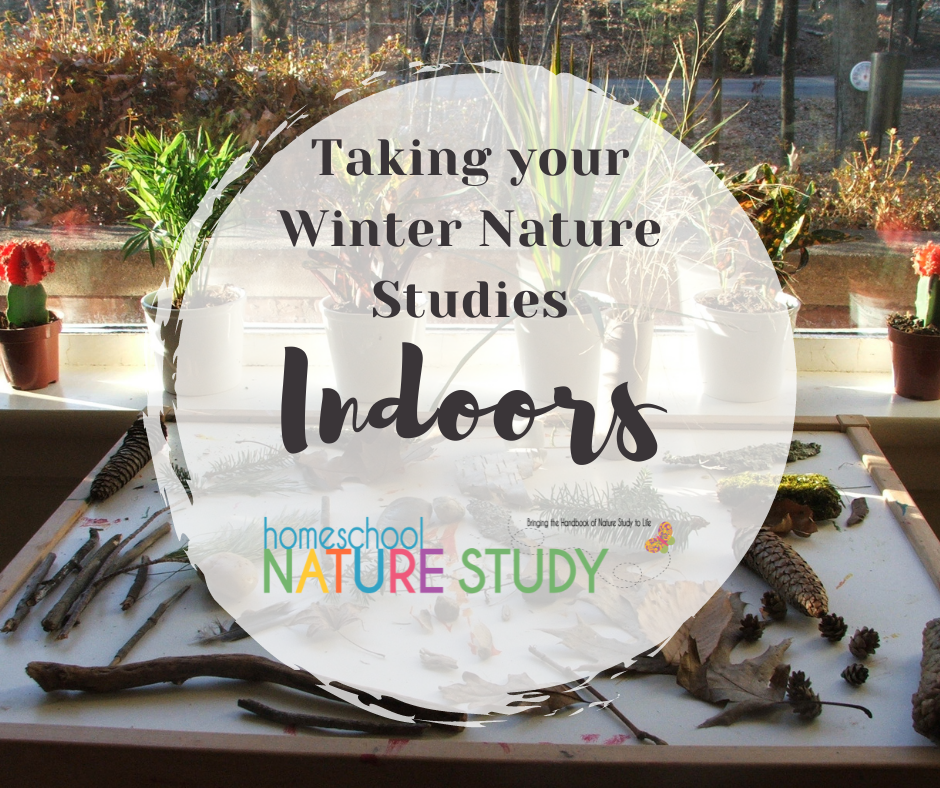 Take Your Homeschool Winter Study Indoors
Taking your winter nature studies indoors when the weather outdoors is proving to be a challenge may be just the thing you need every once in a while. We have a lovely post from the archives to inspire your homeschool nature studies indoors for those days that you can't face getting outdoors.
Make Memories Together This Winter
Most importantly, take along a good attitude and leave yourself open to whatever the experience brings. Allow your children to direct you to things they find interesting and then share in their excitement. A good nature walk is pleasurable for everyone and allows you and your children to develop a relationship with our Creator.
The best times I can remember with my children are the times we just took it slow and easy, looking for the little things that most people pass by. Turn over a rock and see what's underneath. Look up in the branches of the trees and see if you can find any birds or other critters. Sit quietly by the edge of a pond or stream and see what comes along. Breathe the air and enjoy the day.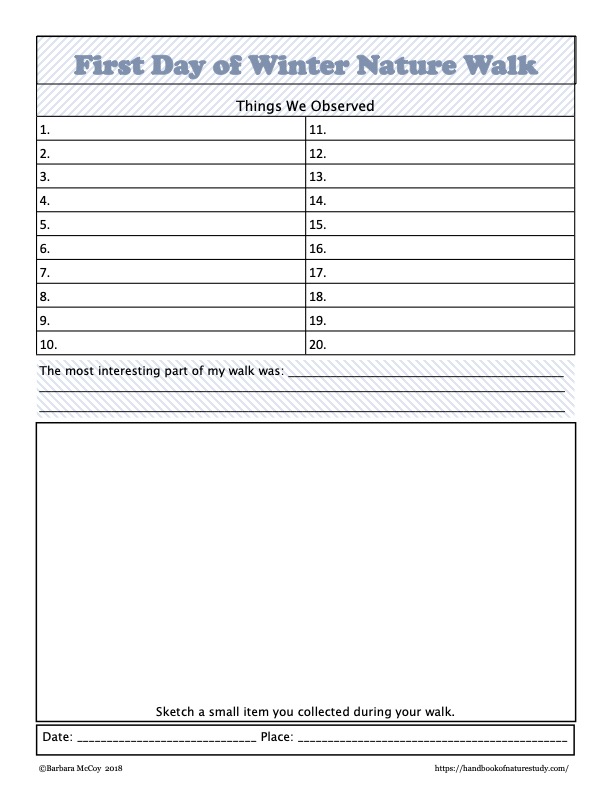 There's a printable in Homeschool Nature Study Membership for the First Day of Winter Nature Walk for you to use as part of this activity. A simple list and a sketch will make a perfect follow up to your outdoor time.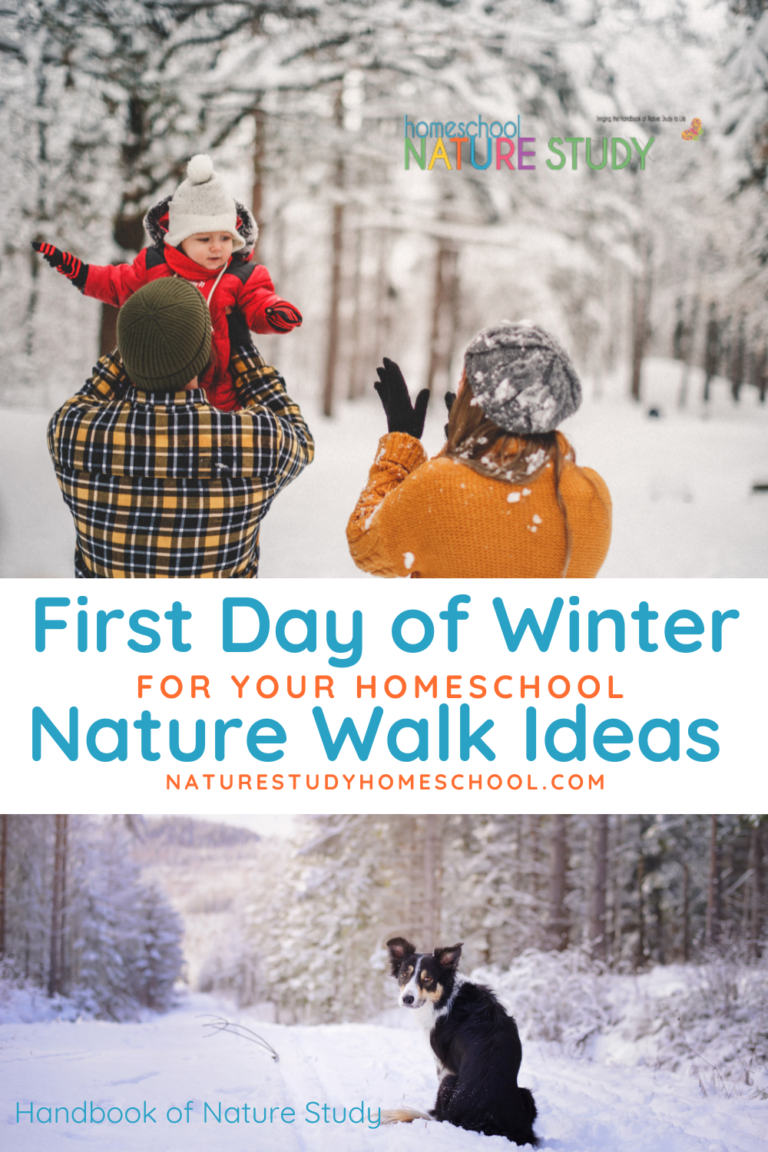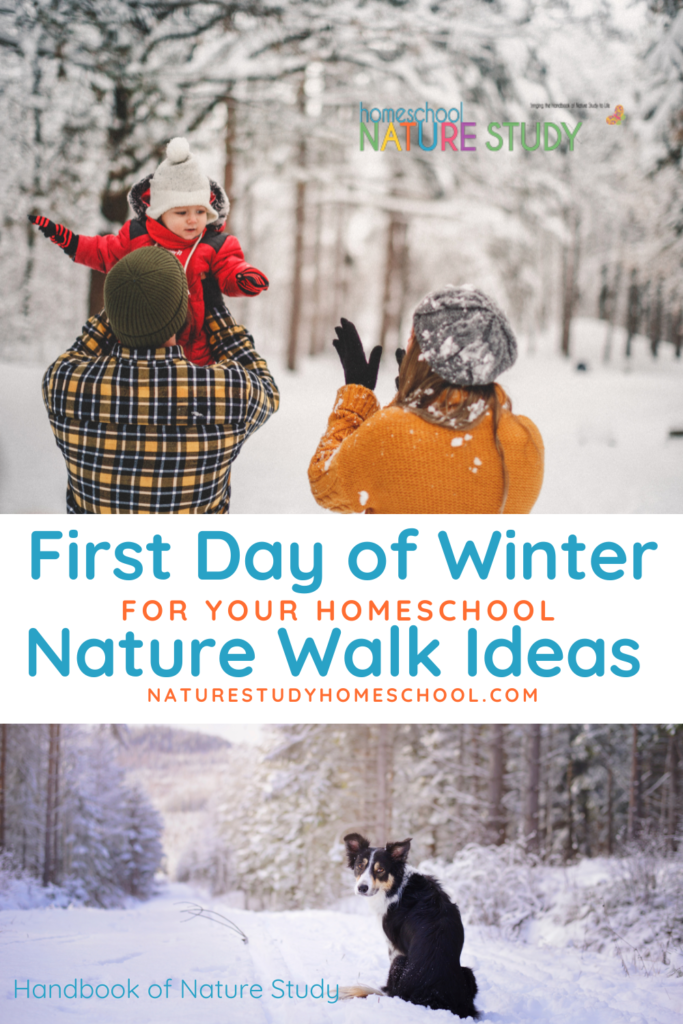 Be inspired. Be encouraged. Get outdoors!
First published by Outdoor Hour Challenge founder, Barb McCoy.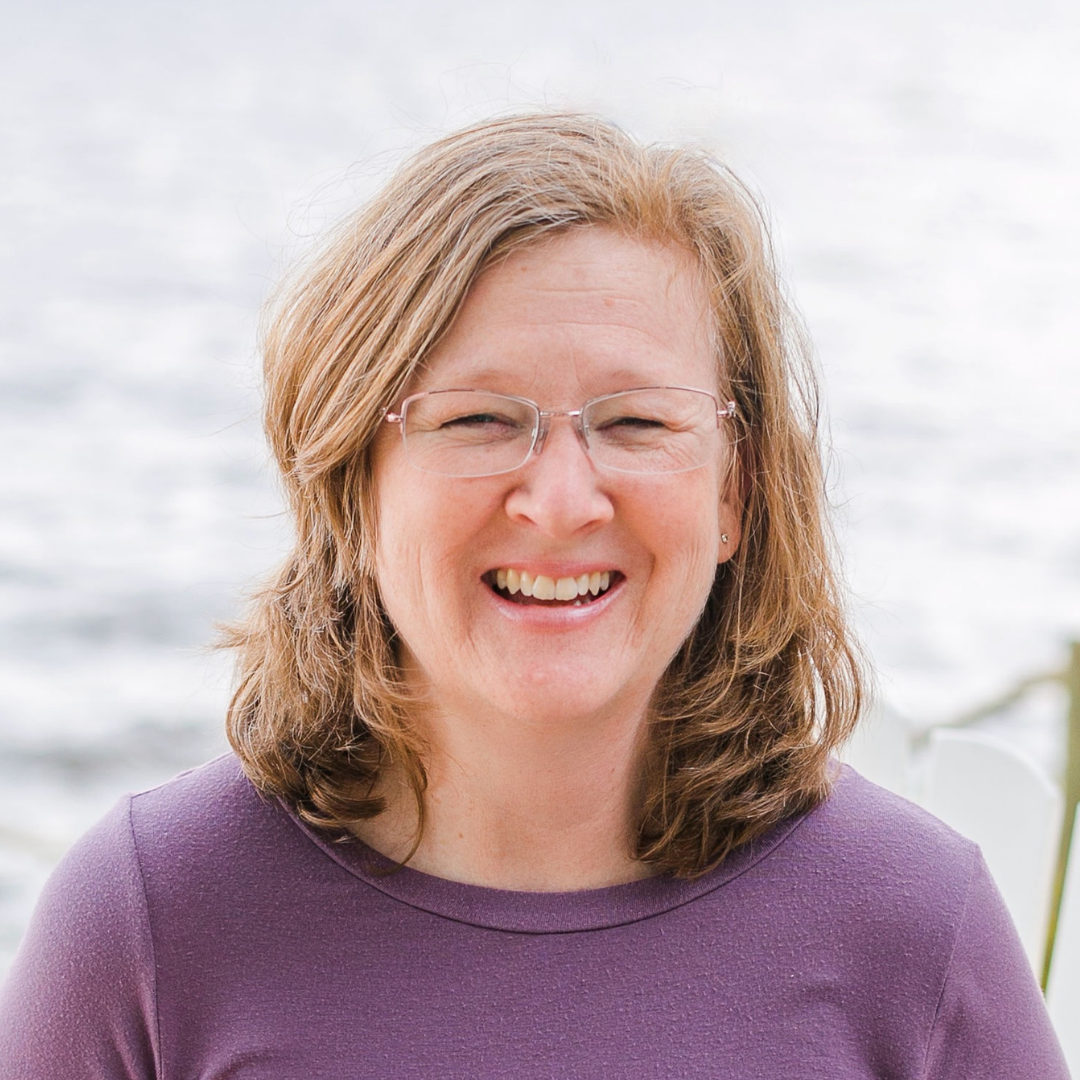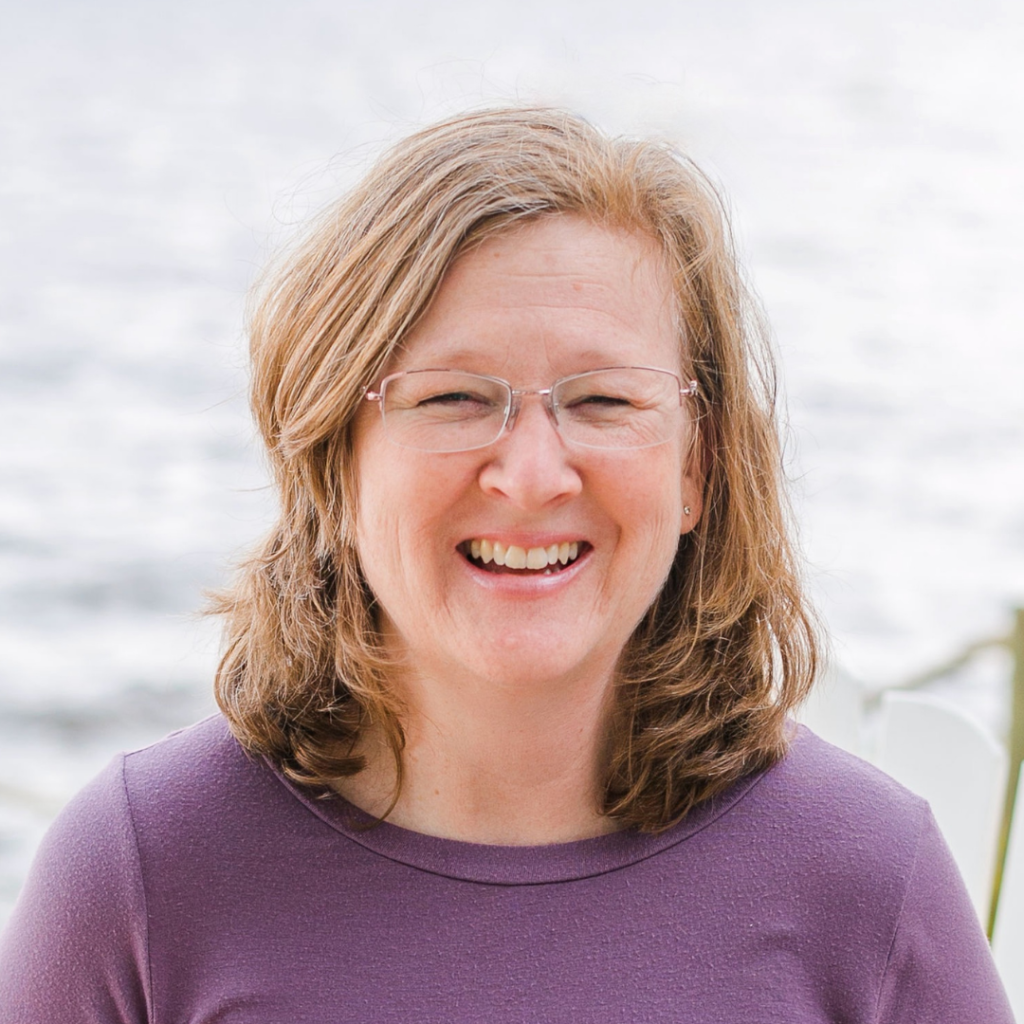 Tricia and her family fell in love with the Handbook of Nature Study and the accompanying Outdoor Hour Challenges early in their homeschooling. The simplicity and ease of the weekly outdoor hour challenges brought joy to their homeschool and opened their eyes to the world right out their own back door! She shares the art and heart of homeschooling at You ARE an ARTiST and Your Best Homeschool plus her favorite curricula at The Curriculum Choice.