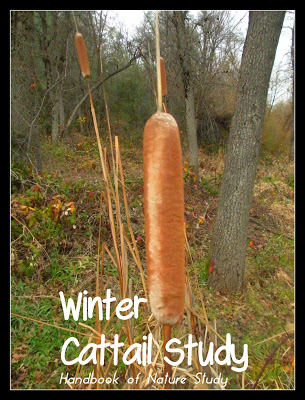 Outdoor Hour Challenge
Winter Series Ebook
Cattail Study-Winter
Inside Preparation Work:
Read the section on cattails in the Handbook of Nature Study on pages 500-503. Pay close attention to suggestion #7 on page 502. If you completed an autumn cattail study, you may wish to pull out your nature journal page and refresh your memory with how your cattail looked a few months ago.
Outdoor Hour Time:
Take your Outdoor Hour Time and visit your cattail location if possible. Many of us were surprised that we actually had cattails close to our homes and it will be fun to revisit the area now that winter is upon us. (If you do not have cattails in your neighborhood, see the alternate activity below.)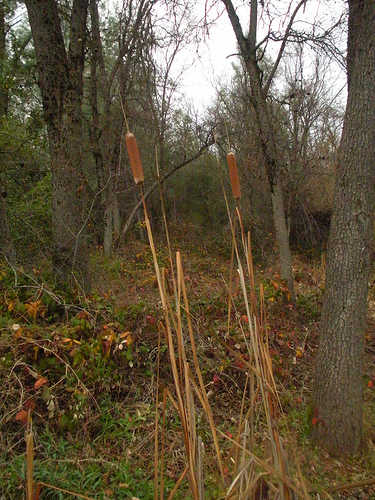 You may wish to take along your nature journal or your camera to record how your cattails look during the winter. Use your best observation skills and observe as much about your cattail as possible.
You might include:
Is your cattail still growing in water or has it dried up?
What does the "cattail" parts of the plant look like now?
What color and shape are the leaves?
Do you see the cattails seeds or balloons?
Can you pull some of the fuzz from the cattail and observe it more closely?
How do you think the seeds spread, by wind or water?
How crowded are the cattails growing together?
Follow-Up Activity:
Follow up your outdoor time with a chance to draw the cattail in the nature journal. You can use the notebook page I created for the Winter Series (available only with the ebook or notebooking page purchase-see link below), the notebook page from Autumn, a blank page in your journal, or any other general notebook page listed on my sidebar of my blog.
Alternate Study:
If you don't have a cattail study started or you do not have cattails in your area, you can choose another plant to observe over the course of a year if you would like. Just about any plant would make a great subject if you observe it closely. The idea is to start to see how the seasons and plants change around you.