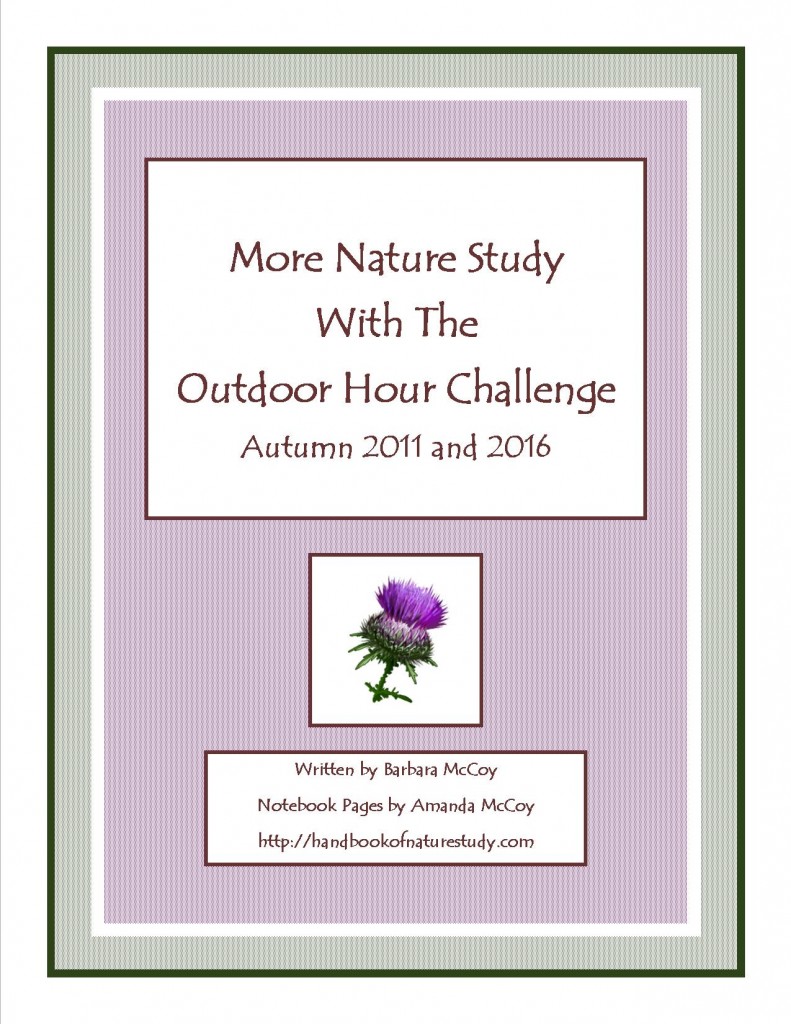 Nature Study Using the Handbook of Nature Study- Autumn 2011 Series
Completely updated in 2016!

The ten challenges included in this new ebook are written in the format of the Outdoor Hour Challenges that can be found on the blog. Each weekly challenge can be completed as you have the opportunity and you can complete as much or as little of each challenge as you have time and interest.
Each challenge has three parts: inside preparation work, outdoor time, and then a follow-up activity. Each challenge is written so you can adapt it to your own backyard or local area. Use the challenge ideas to get started with simple weekly nature study using the Handbook of Nature Study.
This ebook is written for families with children of all ages. In addition to the regular challenge, new to this ebook is the addition of suggested nature study activities and follow-up for more advanced students. I included "advanced follow-up" ideas and created "upper level" notebook pages to give each challenge a deeper study if you have children who are ready for additional learning opportunities.
Also, a new feature for Charlotte Mason style homeschoolers is the addition of suggested Charlotte Mason style exam questions to be used at the end of the term. The questions are meant to help your child recall and then share in some way his nature study experience. Since this is the first time I have included exam questions, I would love to hear your feedback after using them with your children. I am planning on using them with my high school age son.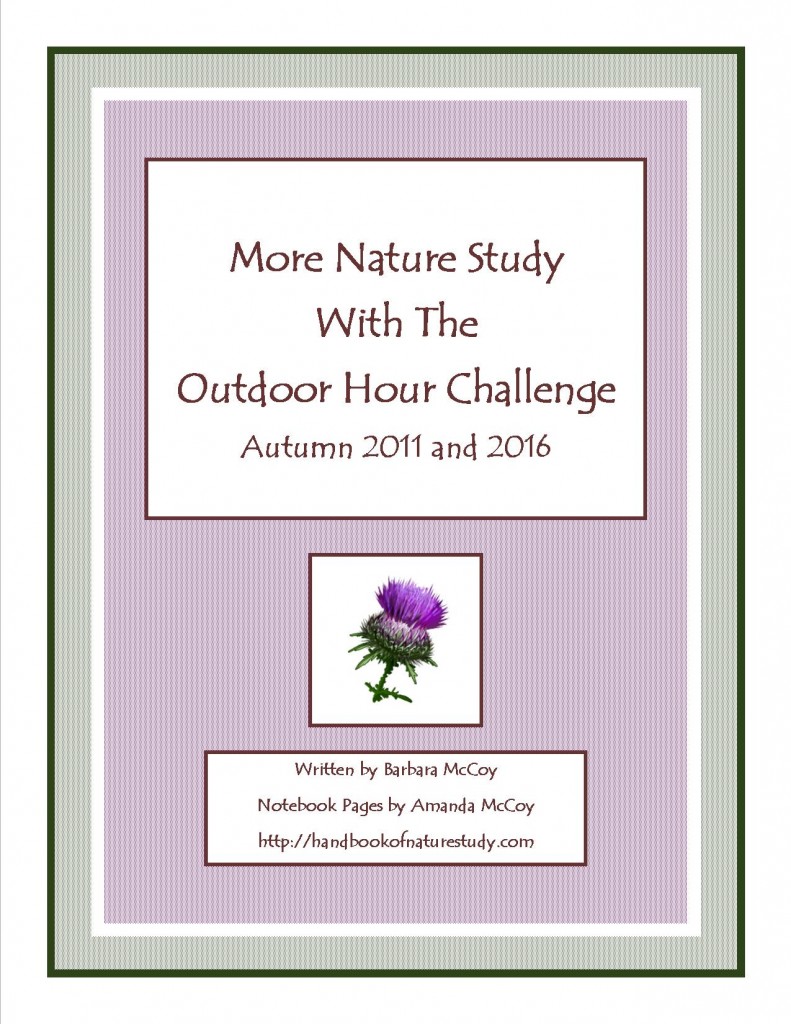 Included in the More Nature Study With The Outdoor Hour Challenge – Autumn 2011/2016 Ebook:
Ten challenges centered on the Handbook of Nature Study
Eleven notebook pages and eight coloring pages
Thirteen Upper Level notebook pages
Ten Charlotte Mason style exam questions
Complete instructions for each challenge included additional links and resources
Nature journal suggestions
Complete list of supplies needed
Coordinates with the monthly Outdoor Hour Challenge Newsletter ideas
52 pages
Sample here: More Nature Study Autumn
Here are the topics covered in this autumn ebook along with alternate ideas for you to include if they are more appropriate to your area. 
Milkweed – any other autumn wildflower or weed
Leaf Miners – examine leaves with a hand lens
Pears – year long tree study
Cobwebs of all kinds
Fall Color – leaf gathering
Chipmunk – squirrel
House sparrow – any other bird
Leaf Close Up
Thistles – any other fall composite flower
Maple seeds – any tree that has seeds of any type

As always, please email me with any questions or comments. harmonyfinearts@yahoo.com
Save
Save
Save