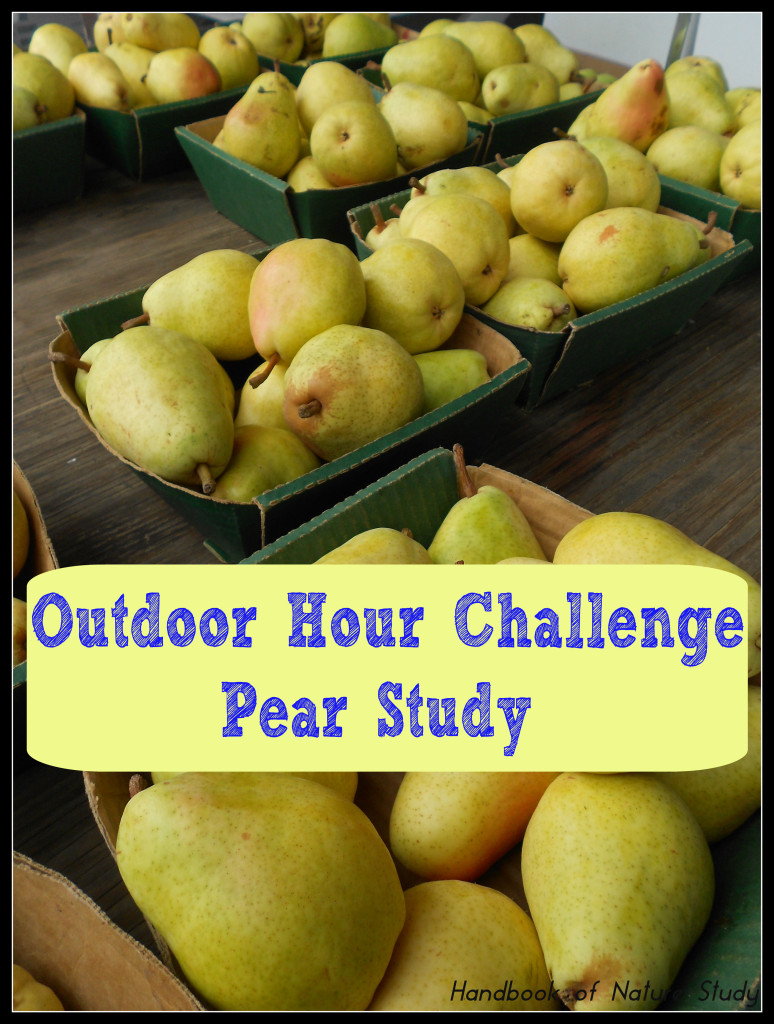 Outdoor Hour Challenge
Fall Pear Study
From the archives and the More Nature Study – Autumn ebook
This is one of the rare Outdoor Hour Challenges that does not specifically have a lesson in the Handbook of Nature Study by Anna Botsford Comstock. But, there are some really informational links for you to read for background information before your study of the humble pear.
If the pear study doesn't excite you, the flip-side of this challenge is the start of an autumn tree study, complete with printable notebook page.
Either way, your family has the opportunity to be outside this week as you look for pear trees or any autumn tree that catches your fancy.
Here is our family's pear study: Outdoor Hour Challenge – Autumn Pear Study.
Additional autumn tree study: Autumn Tree Study with Printable Color Cards.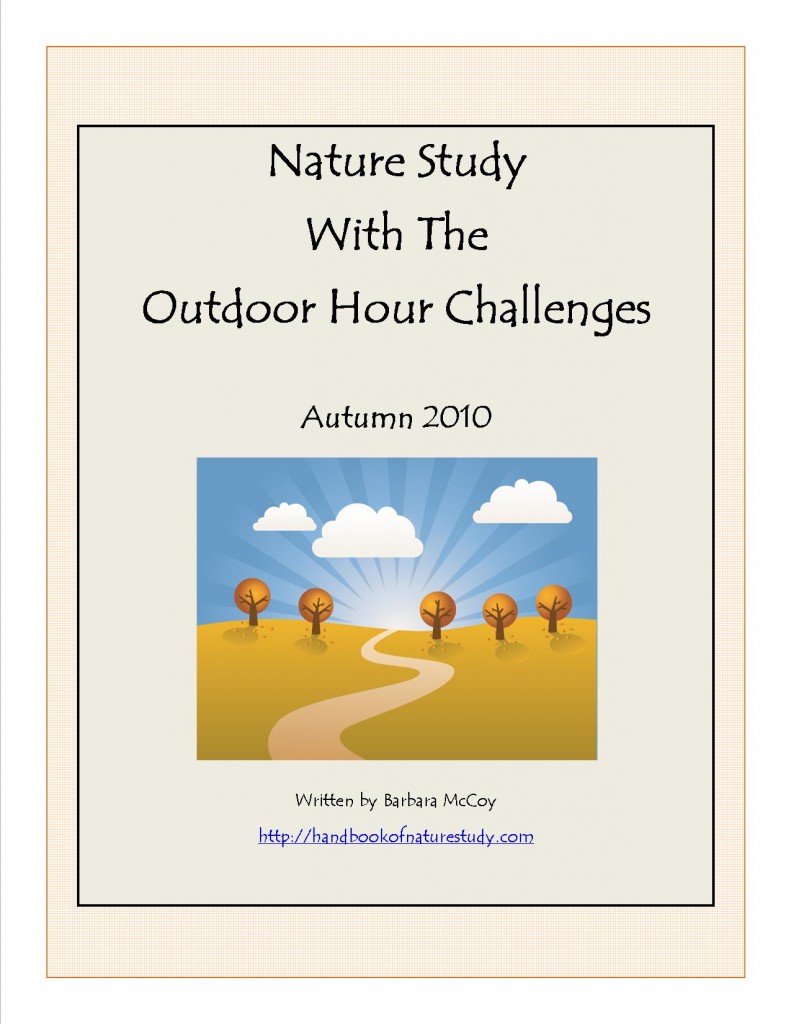 Did you enter my giveaway for a copy of the Autumn Nature Study ebook? We'll be using it from October to December here on the Handbook of Nature Study. I'm giving away 5 copies and today is the last day to enter.
If you haven't had a chance to enter the giveaway over at NotebookingPages.com, today is the last day! They are giving away 25 Lifetime memberships and a Grand Prize worth over $1200!

Save
Save