Outdoor Hour Challenge
Bleeding Hearts Nature Study
"The flowers of the bleeding heart are beautiful jewel-like pendants arranged along the stem according to their age; the mature flower, ready to shed its petals, is near the main stem while the tiny unopened bud is hung at the very top, where new buds are constantly being formed during a long season of bloom."

Handbook of Nature Study
Anna Botsford Comstock placed the bleeding heart in the garden flowers section of the Handbook of Nature Study. But many of us live in areas where we can also find bleeding hearts as a blooming native (wildflower) plant. The Pacific bleeding heart is found in your field guide under the name Dicentra Formosa.
Hint: It can be found both as a garden plant and as a native plant in many areas.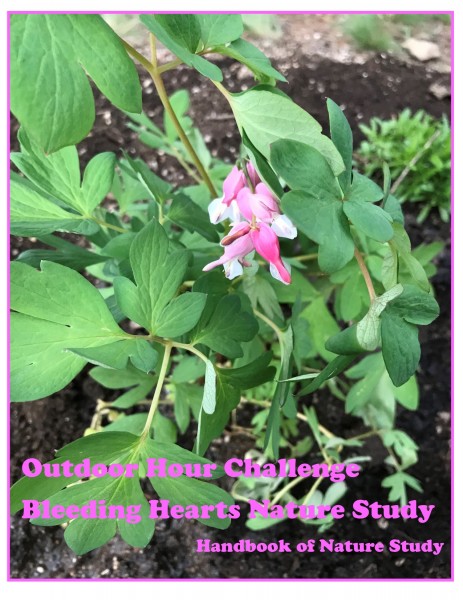 View the original challenge here: Bleeding Hearts Nature Study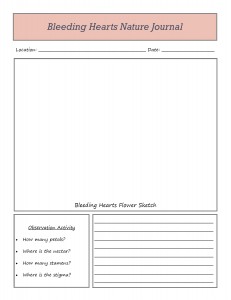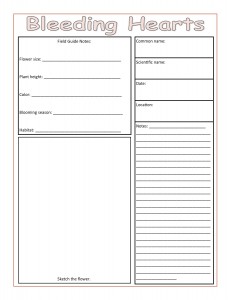 If you have access to the Winter Nature Study Continues ebook, there are two notebook pages to choose from for your nature journal.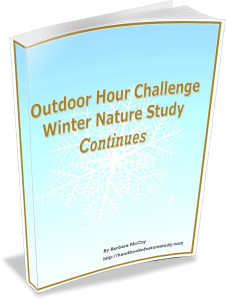 To purchase an Ultimate Naturalist Library membership, click on over to the Join Us page at any time.
You can use the discount code NATURE5 to receive $5 off your Ultimate Naturalist Library membership.