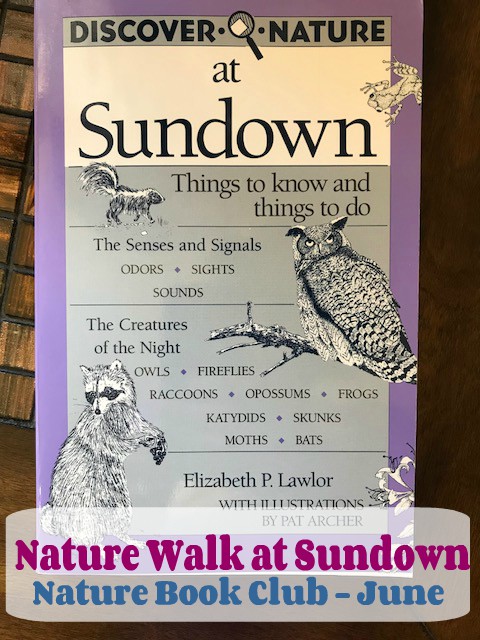 Handbook of Nature Study
Nature Book Club – June
Nature Hike – At Sundown!
Welcome to the latest edition of the Nature Book Club link-up! This month the theme is NATURE HIKE and I'm going to share my favorite summer time nature hike idea that happens at sundown! It's a truly magical time of the day to be out on the trail or just in your own backyard watching, listening, and experiencing this special time of day. You'll find my nature book selection below, Discover Nature at Sundown, along with a fantastic idea for taking a nature walk in the evenings.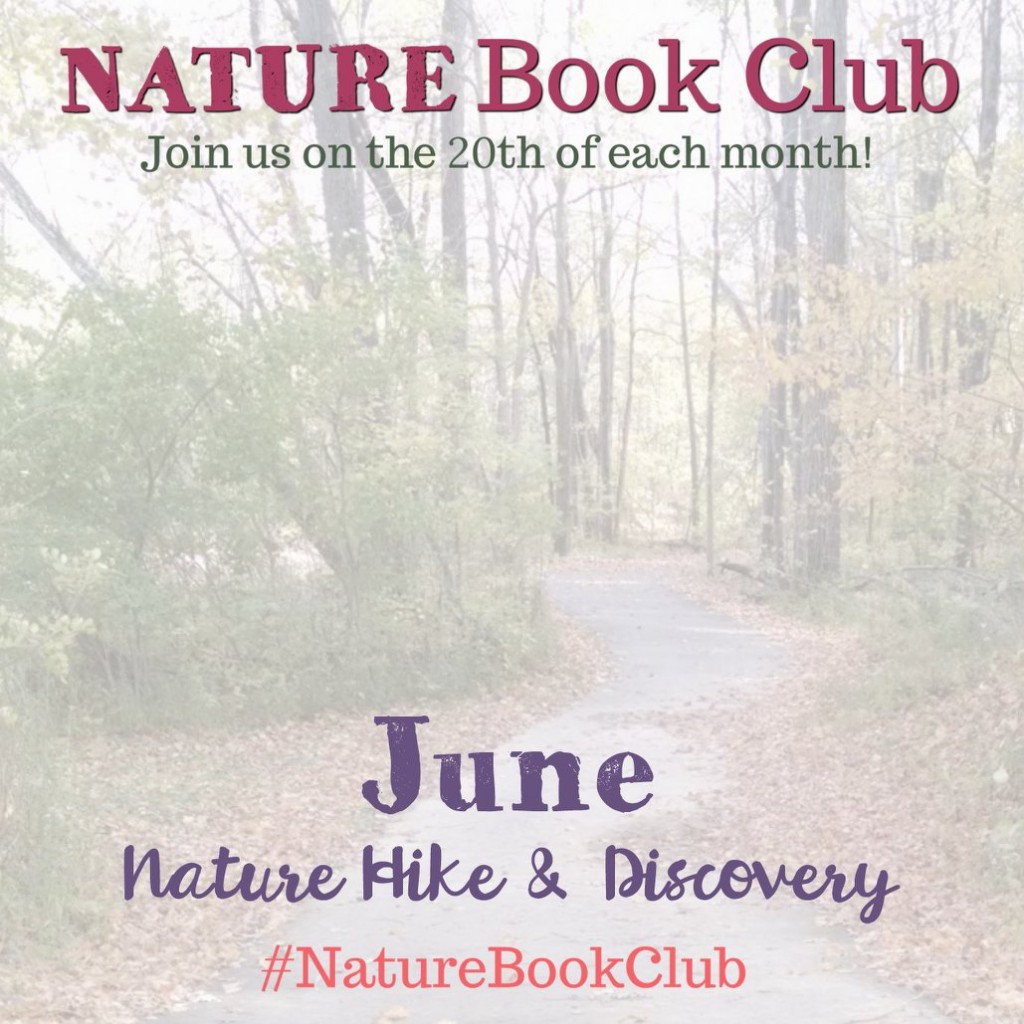 Take a Nature Hike at Sundown
Discover Nature at Sundown by Elizabeth P. Lawlor is a book that our family has used for many years. When my children were younger, we would pull it off the shelf every summer to use as a reference and as a source of nature study ideas. I even wrote an entire ebook that features Discover Nature at Sundown and its topics, which you can find referenced below (Summer Series of Outdoor Hour Challenges).
Discover Nature at Sundown
(Note there are affiliate links in this post)
Here are some of the main topics in this book: owls, frogs, moths, fireflies, bats, opossums, raccoons, and skunks. There's a little something for everyone's taste! Dissect an owl pellet, try to entice moths to your nature hike, chase a firefly, listen for crickets, or hunt for traces of raccoons and opossums.  My strategy was always to complete an entire in-depth study from this book each summer. Over time, your family will have covered a lot of interesting topics in a relaxed and enjoyable way.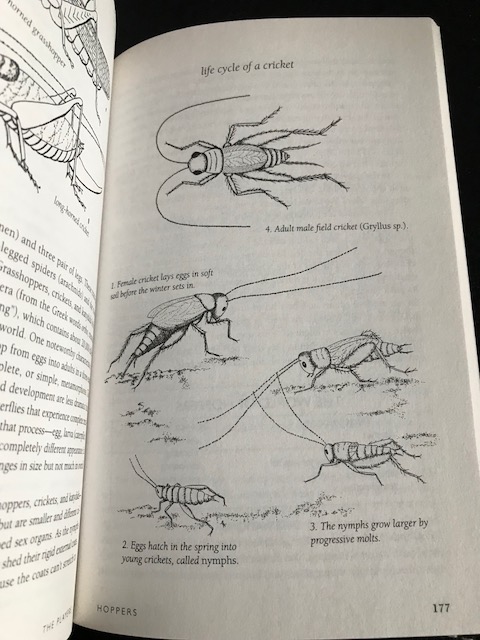 For those of you that keep nature journals, you'll be happy to note that the illustrations and charts are all very well done and our family would often copy them into our nature journals for future reference. The black and white line drawings are simple enough to inspire even the most reluctant nature journaler.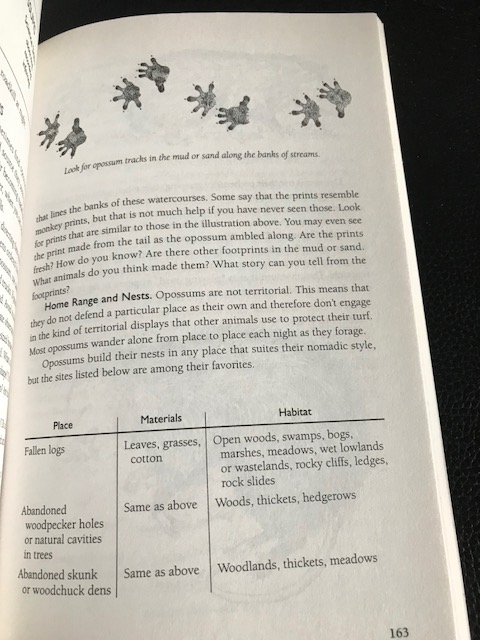 The ideas in this book will help you use your senses during your nature study to learn more about each of the topics. These skills are so useful in all scientific study but especially so for nature study. Plus, using all your senses is lots of fun! The book will help you with ideas for honing these skills and explain how we can enhance our natural senses.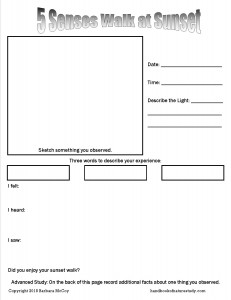 5 Senses at Sunset Nature Walk – A Fun Way to Work on Using Our Senses
Summer evenings are a cooler time of day for getting outside with your children. The after dinner hours are still light enough that taking a nature walk is a possibility. We often would go on a dinner picnic at a lake and then take a long walk in the evening air. There would still be plenty of things to observe, including a delightful sunset, the chirping of crickets, the song of the robin, the breeze in the treetops, and the buzz of mosquitoes.
Your nature walk doesn't need to be a long one and you can adjust the time of day and length to fit your particular family. For a first outing, plan on 15-20 minutes and then see how it goes. If you can encourage your children to walk silently, even for just a minute, they are going to get more out of the experience. As your children are able, try to spend longer periods of silence as you listen for any signs of life during your outdoor time.
The notebook page is also available in the Ultimate and Journey level memberships here on the Handbook of Nature Study. Log into your account and look for it in the Misc. Topics section.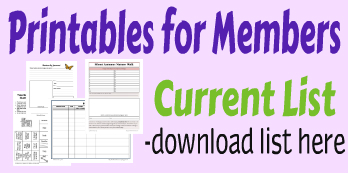 You can click the link above to see all of the printables available in the Ultimate and Journey level memberships.
Links You May Find Helpful: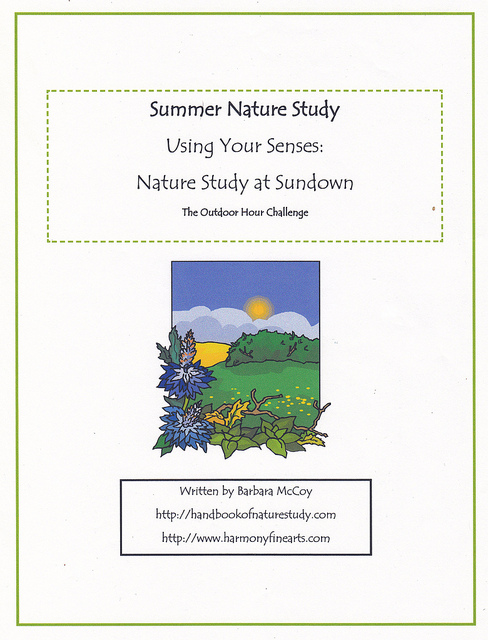 You can click over to see if the Summer Nature Study – Using Your Senses Ebook is something your family would benefit from using this summer or in the future. It includes specific nature study ideas and links for all of the topics in the Discover Nature at Sundown ebook and will help you work on using your senses on every nature walk.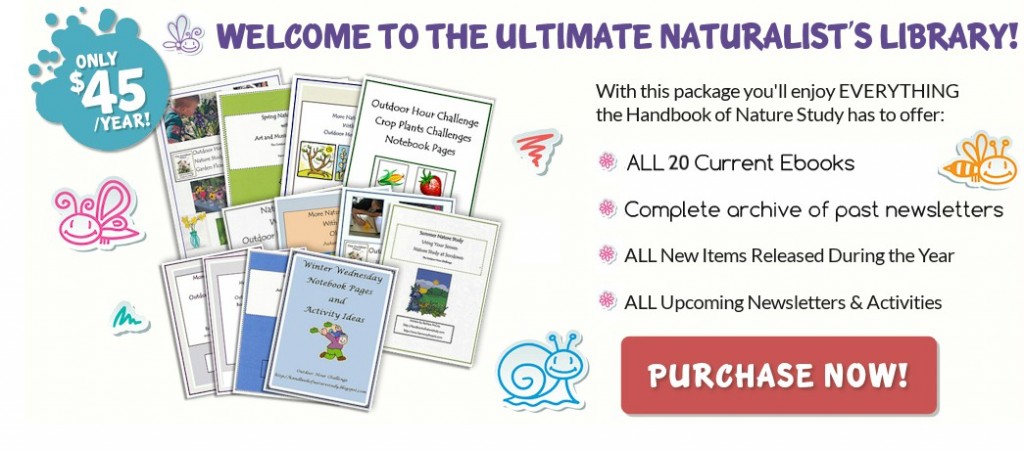 You can find this ebook in the Ultimate Naturalist Library membership along with 20 other nature study ebooks that feature nature study ideas for all seasons of the year. You can click the button above to read more about the benefits of a membership here on the Handbook of Nature Study.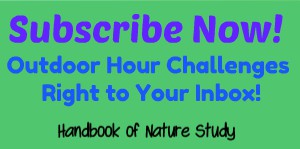 Make sure to subscribe to my blog to receive weekly nature study ideas right in your email inbox.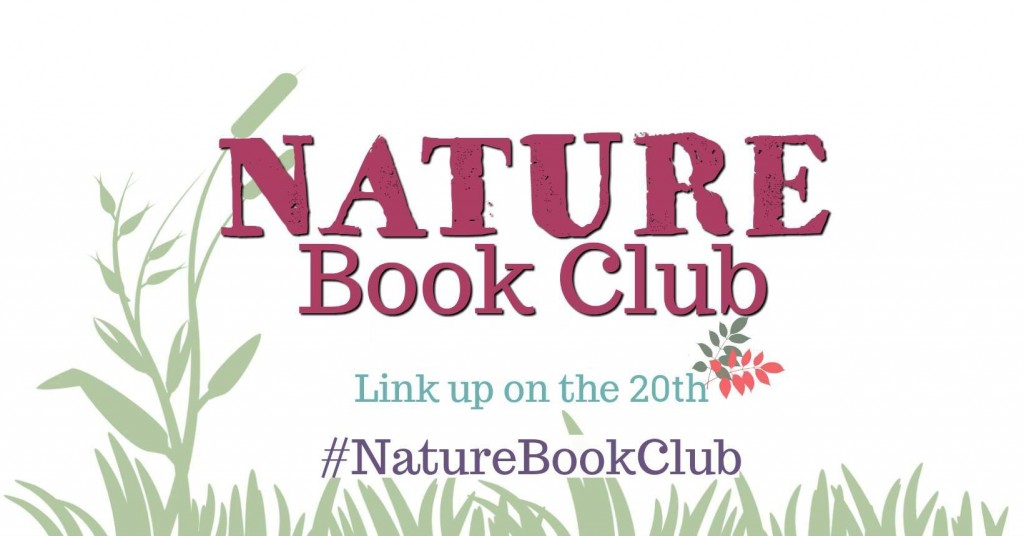 Note: This post is part of a monthly series of posts I'm writing as part of a fantastic group of nature loving women who I'm linking up with on the 20th of each month. There's a topic of the month and we'll all share a book and activity that goes along with that theme.  You can use the links at the bottom of this post to see all of our books/activities. Use the linky tool below to share your own nature walk related links this month too.
Check out these other links for more nature walk ideas from Nature Book Club Co-Hosts!
Past Month's Themes: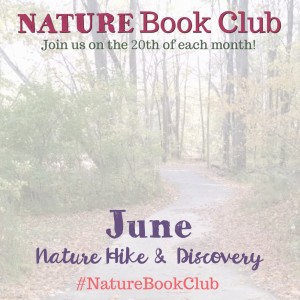 Link Up Guidelines
Choose an engaging nature book, do a craft or activity, and add your post to our monthly link up.
The link up party goes live at 9:00 a.m. EST on the 20th of each month and stays open until the last day of the month. Hurry to add your links!
You can link up to 3 posts. Please do not link up advertising posts, advertise other link up parties, your store, or non-related blog posts. They will be removed.
By linking up with us, you agree for us to share your images and give you credit of course if we feature posts.