Here are some tips for enjoying summer nature study when it's hot outside. I live where it gets really hot outside in the summer. We have had just a taste of the heat so far this year but it has been enough to remind me just how hot it can be in the sun in the afternoon.
I want to encourage those that have emailed me lately telling me that it is too hot to participate in the Outdoor Hour Challenges right now in their part of the world. I sat and thought about how we can accomplish the Outdoor Hour even when the temperatures and humidity get up to the point where staying outdoors is unpleasant and potentially dangerous.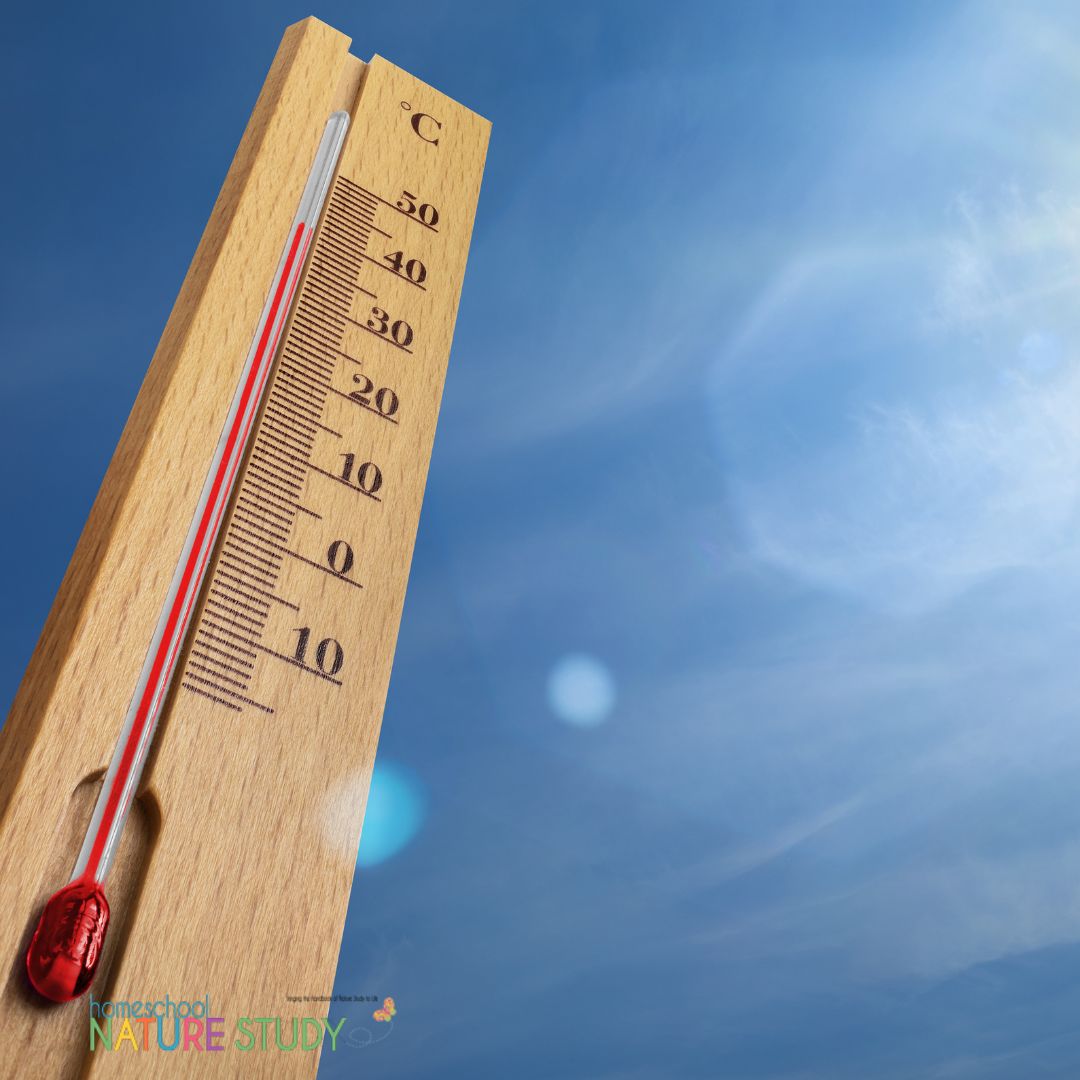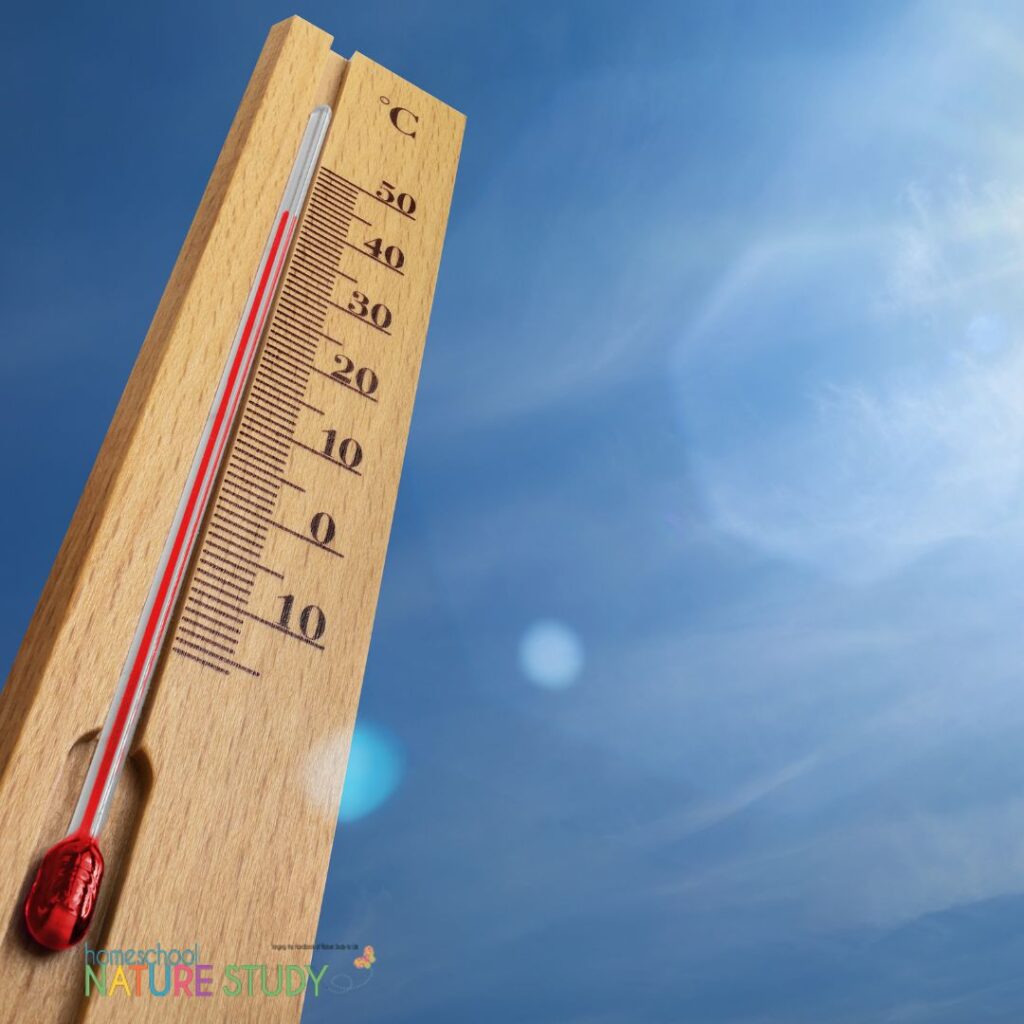 Homeschool Family Tips for Enjoying Summer Nature Study
Here are homeschool family tips for enjoying summer nature study (what we do in our family).
We try to get outside early in the day when there is still a little shade. We take a few minutes first thing to take a walk around the garden to pull a few weeds, make sure the watering system is working, harvest any goodies that are ripe, and enjoy the progress of the garden.
This gives us an opportunity to watch birds, look for worms, see butterflies, look at spider's webs, watch ants, pick up some acorns, feel the cool breeze, look at signs of nocturnal visitors, and so many other everyday sorts of nature study.
Other than working in the garden, we many times take a short walk just around the perimeter of our property just looking for anything interesting. Ten or fifteen minutes is usually all that takes. Do we sometimes get hot? Yes we do but then we come inside and get something to drink and take a little time looking up anything we found interesting online or in a book while it is fresh in our minds. It might be a feather we found or an interesting rock. It could be a new flower blooming or a spider we don't know the name of. Here is a quote from a newer participant in the Outdoor Hour and what she wrote on her blog.
"I have noticed in our studies that if we wait, nature will come to us."

Paula, from Wakefield Academy
I love that and it is so true. It is the little things that come your way during your everyday business and travels that enrich your nature study.
It really isn't about the big field trips or the nature study classes, it is the day to day, ho-hum stuff that is fascinating. The house fly that you look at with the hand lens, the ants crawling on your front step, the bird gathering twigs for a nest outside your window, the things we so many times fail to notice.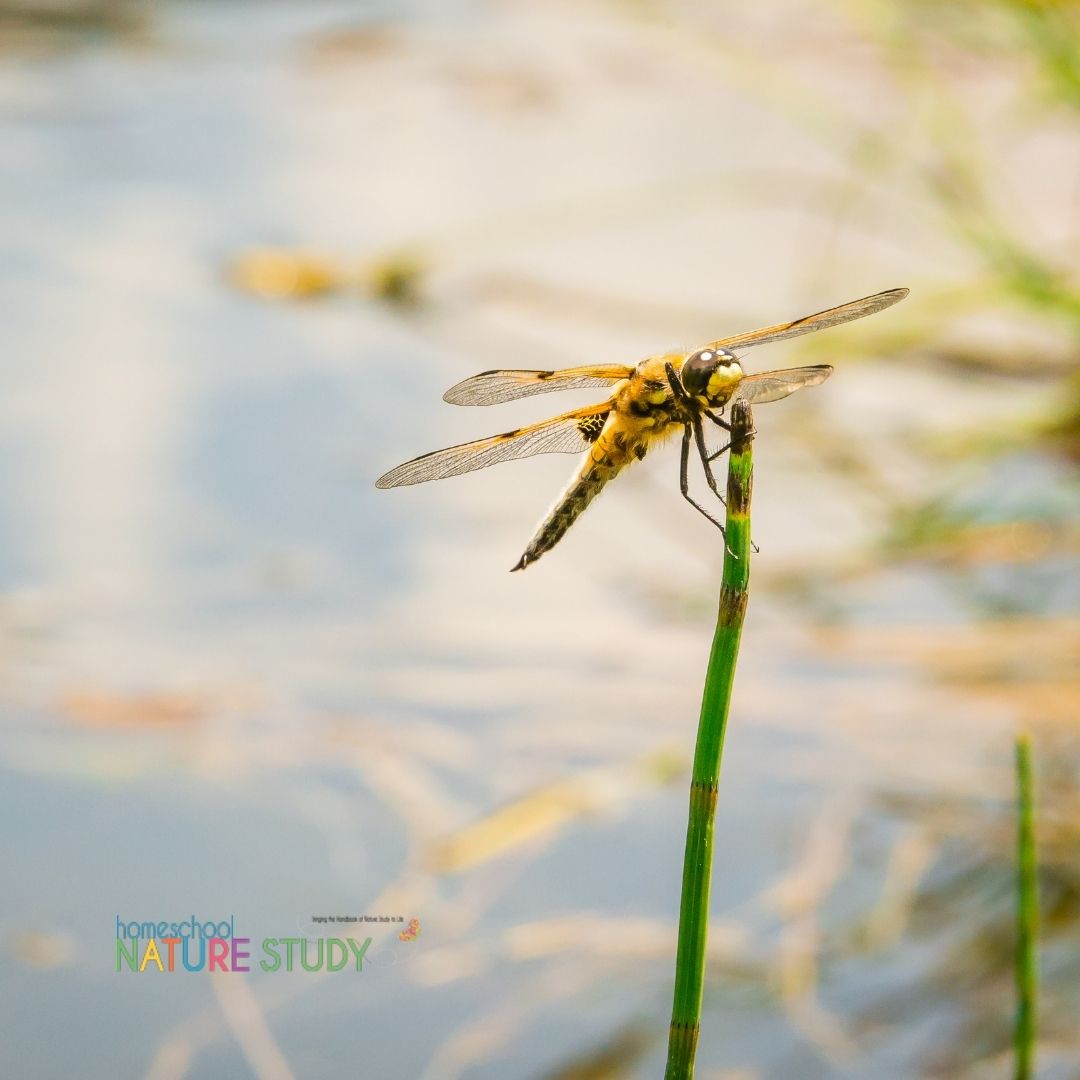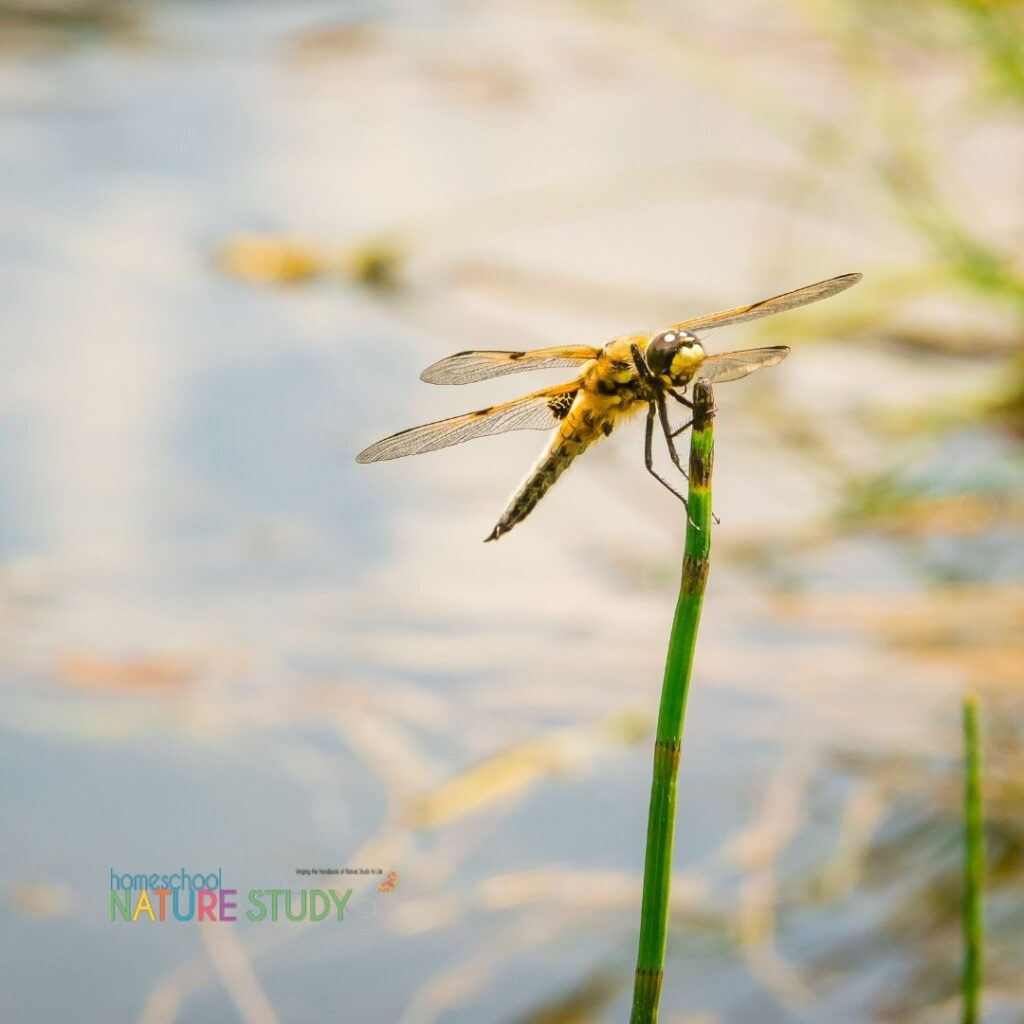 Nature Study When It's Hot Outside
Here are some simple tips for summer nature study:
Have a Focus for Your Nature Study
I think in the heat of summer you just need to plan and have a focus for your nature study. You may want to focus your Outdoor Hour Challenges on garden flowers. Each challenge can literally be completed by taking a ten to fifteen minute period of time outside. You do not need to travel to a nature study area or spend a half-day or a whole day outside. For instance, challenge #17 was to look at leaves. My son and I went out and found about ten different leaves to look at and we were only outside about five minutes. We brought the leaves inside and we looked at them and then he drew them in his nature journal in the comfort of the cool indoors. You really only needed to find one leaf and bring it in to look at….tops outdoor time would be five minutes and that is still doable in hot weather.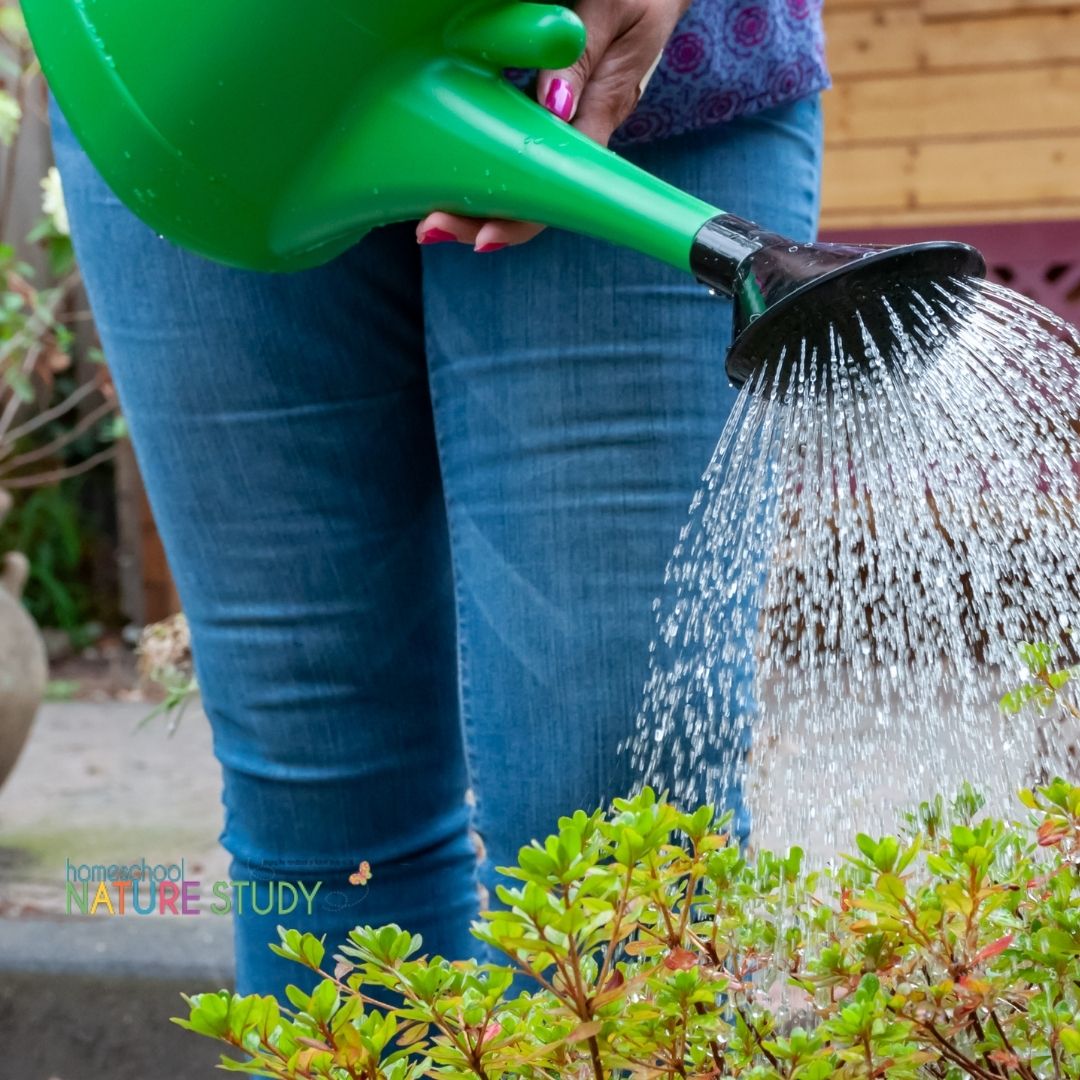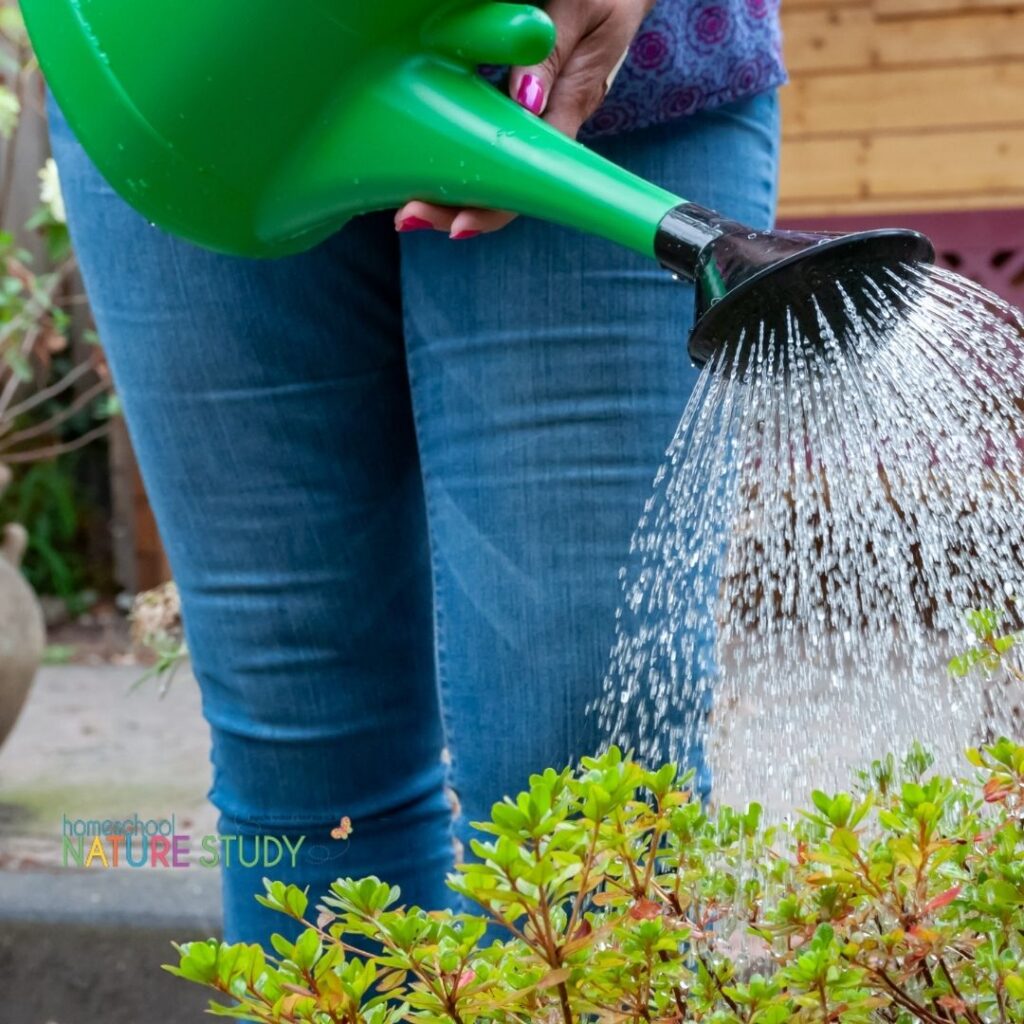 Involve Water in Your Nature Study
I find that if I involve water in some aspect of our outdoor time the children and I enjoy it more. Watering the grass or watering with a watering can can provide just the touch of coolness to our time even if the temperatures are soaring. How about a squirt bottle to cool off with as you take a few minutes in your yard or neighborhood exploring?
Have a Cool Snack
The promise of a cool snack at the end of a short period outside is always a great way to keep spirits up as you have your outdoor time. We keep popsicles and Go-Gurts in the freezer for a refreshing snack in the shade after we have made our observations.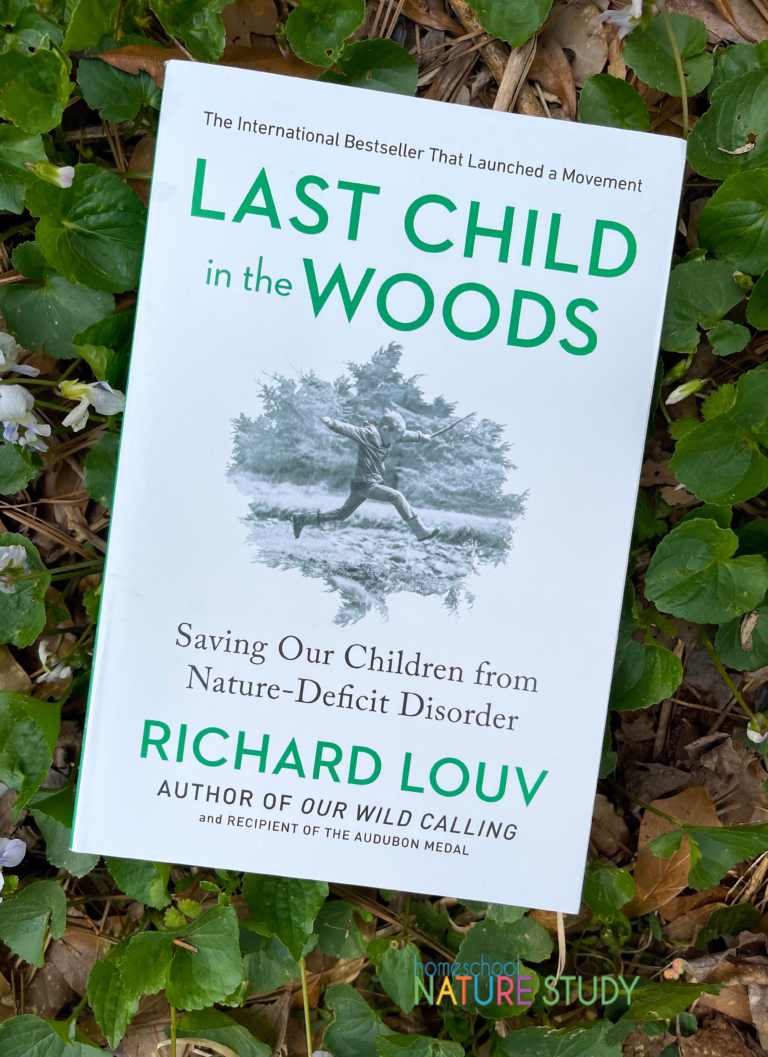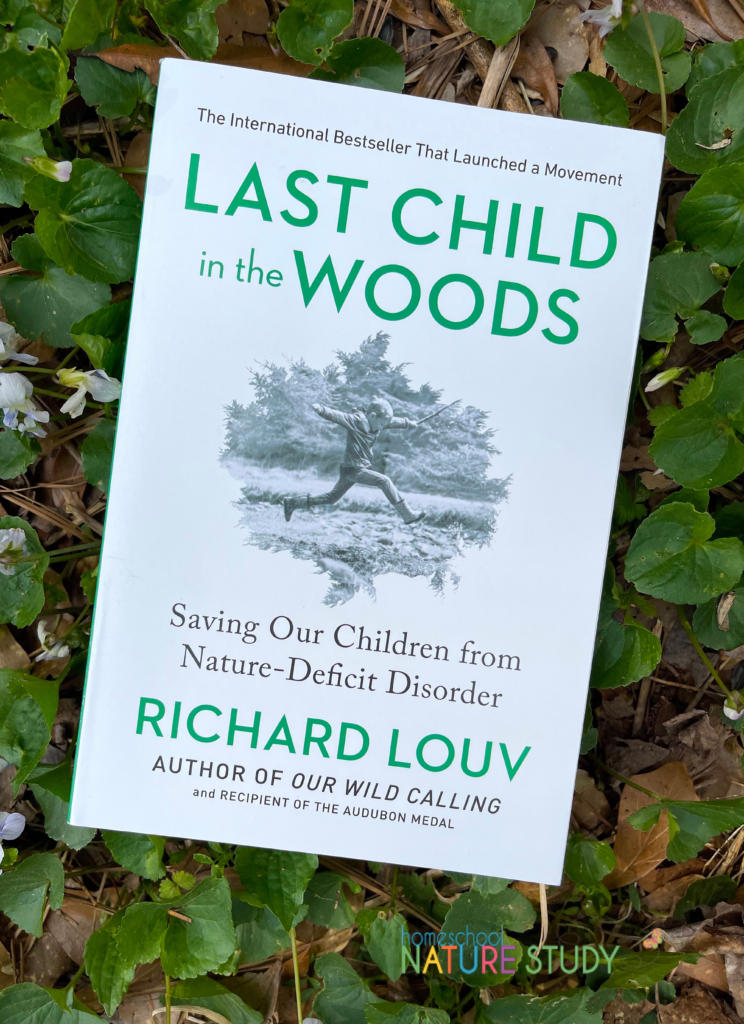 Remember That Your Children Are Developing Their Senses
The other aspect of nature study is that we are really training our children to see the differences in their world in each season. So many children today are raised in houses heated and cooled to a comfortable temperature year round. Our cars and the grocery stores are temperature controlled as well. Our kids need to feel the hot air of summer and the cold air of winter. It is part of growing up and experiencing our world and developing their senses.
I think that until we recognize that our children need outdoor time in nature close to their own homes, we do not make it a priority or think that it is worth while. Richard Louv in his book, Last Child in The Woods has a chapter titled "A Life of Senses: Nature vs. the Know-It-All State of Mind". He makes some excellent points. Here is just one quote.
"Children need nature for the healthy development of their senses, and, therefore,
for learning and creativity."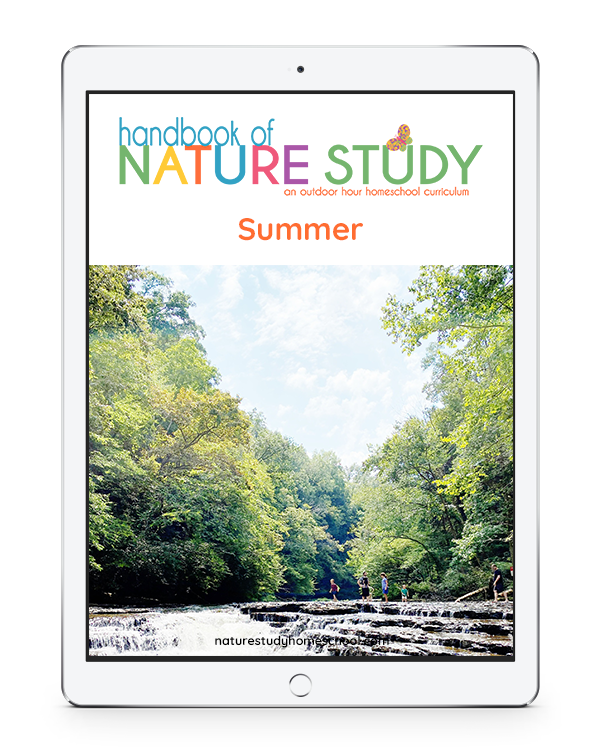 More Ideas for Your Summer Homeschool
You might also like these fun ways to enjoy summer homeschool nature study:
Do you think this will help those that are hesitant to have nature study in the summer? I hope everyone that has a willingness to try will now not use the heat (or cold) as a reason to procrastinate nature study and participating in the Outdoor Hour Challenges any longer.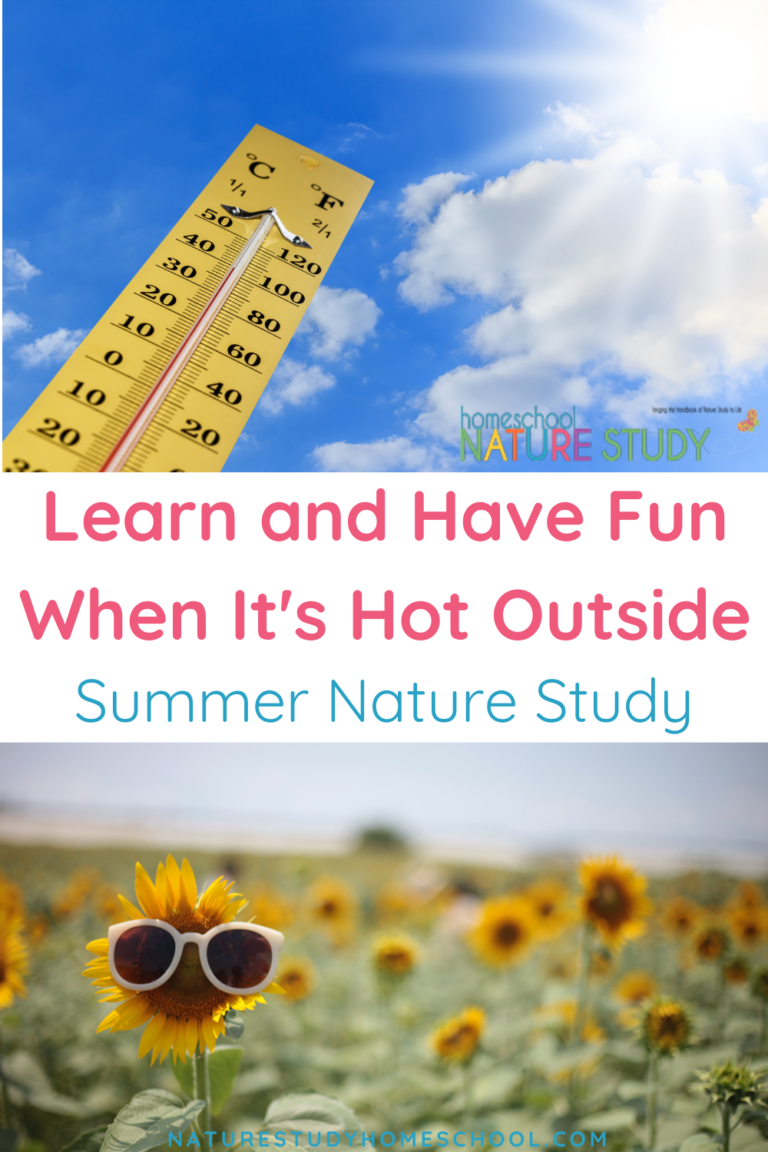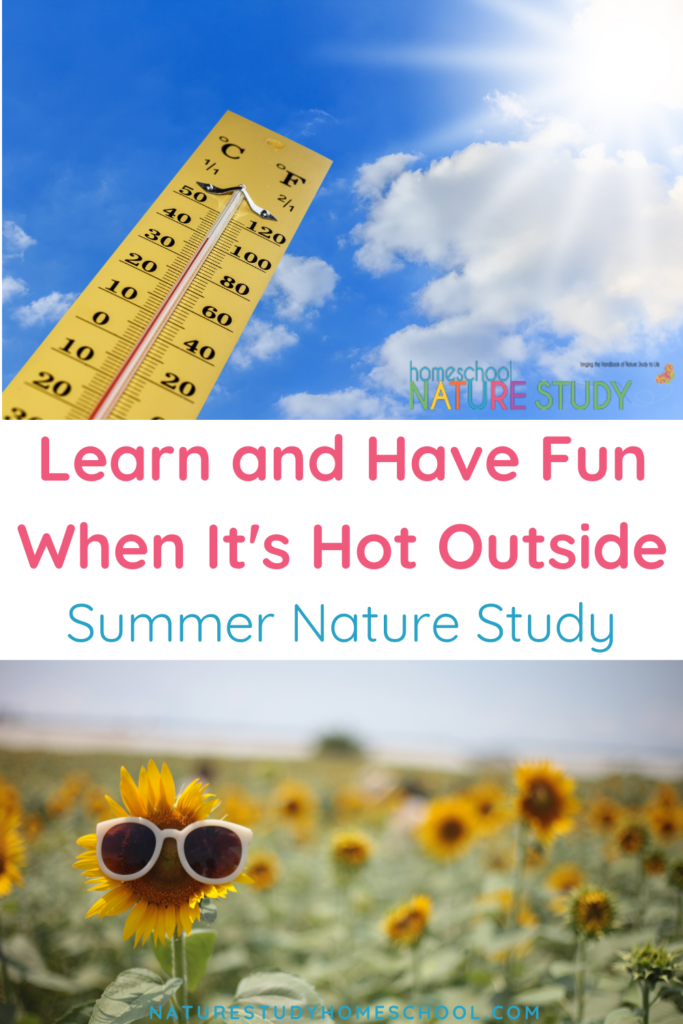 By Outdoor Hour Challenges founder, Barbara McCoy