The Handbook of Nature Study newsletter topic this month was a focus on mammals. I was hoping that everyone could find a local mammal not only to learn about but to observe up close.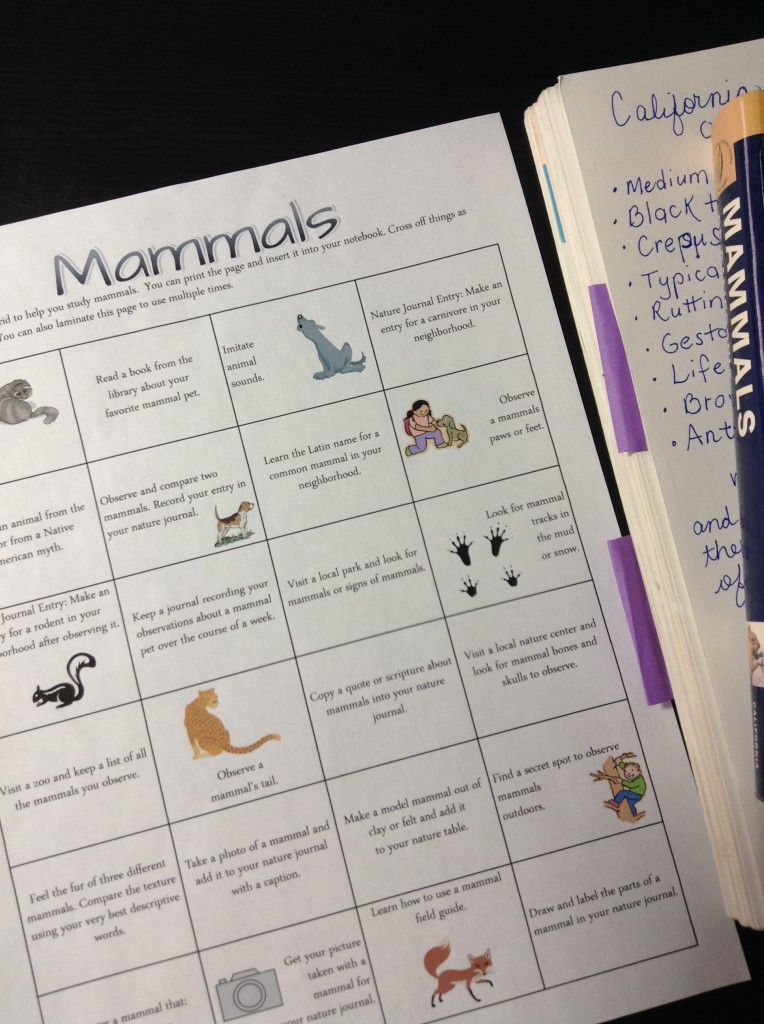 I know this is a challenge that depends on creating some opportunities to be in the right place at the right time AND to be ready to seize the time when it happens. Well, I have been keeping my eyes open this month. Here are the results.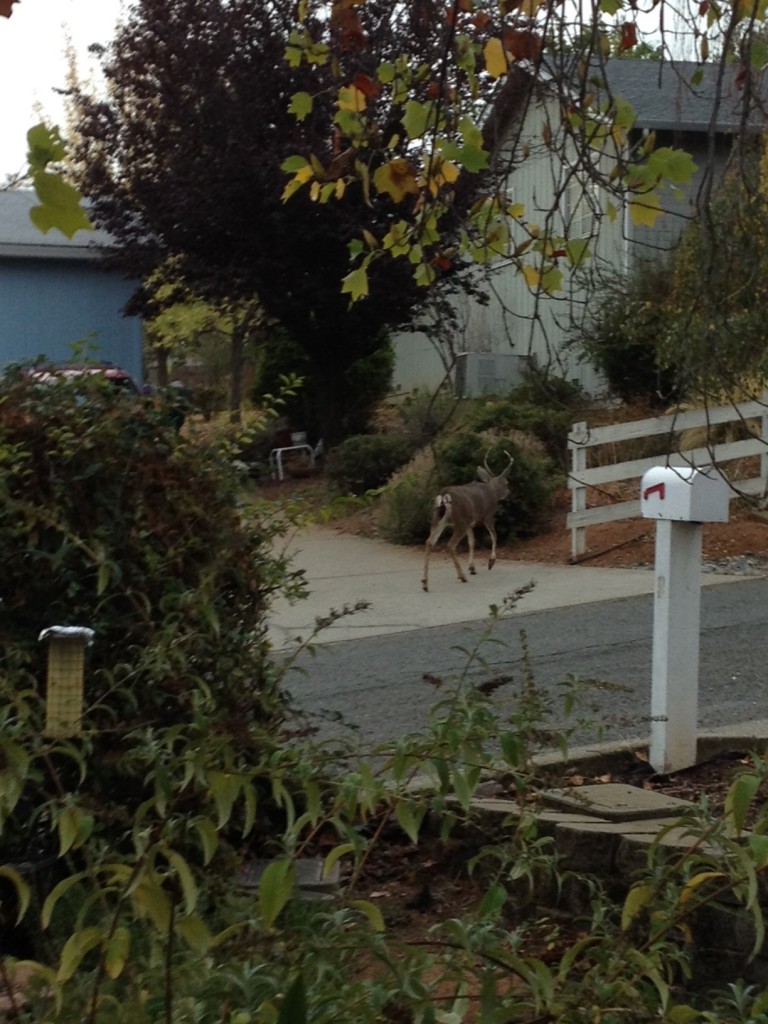 We spied a deer in our front yard last week…a buck! This was a great reminder that I haven't completed a nature journal page for our local and very often spotted mammal. This buck was just walking up the street, taking his time, and looking for an easy meal. This is a California mule deer…..this year, especially with the drought, we have seen more and more deer right in our neighborhood.  We have no vegetable garden to speak of so they are not as unwelcome as in the past. They are just trying to survive in a very dry habitat.
Doing research for this entry I found out that it is illegal to feed deer in California: Keep Me Wild Deer.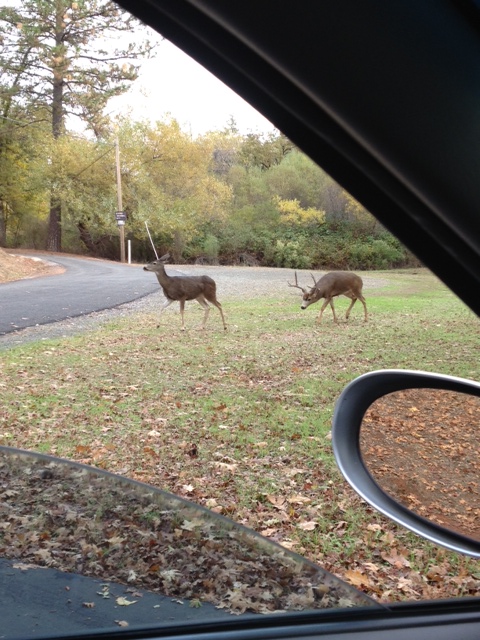 Then,  we saw these two in our neighborhood this week. The buck was most definitely keeping a close watch on the doe. She seemed annoyed more than anything else. We actually spotted this pair three times this day and the last time she had curled up inside a big leafless bush. He seemed to be trying to get inside the bush too but his antlers were in the way.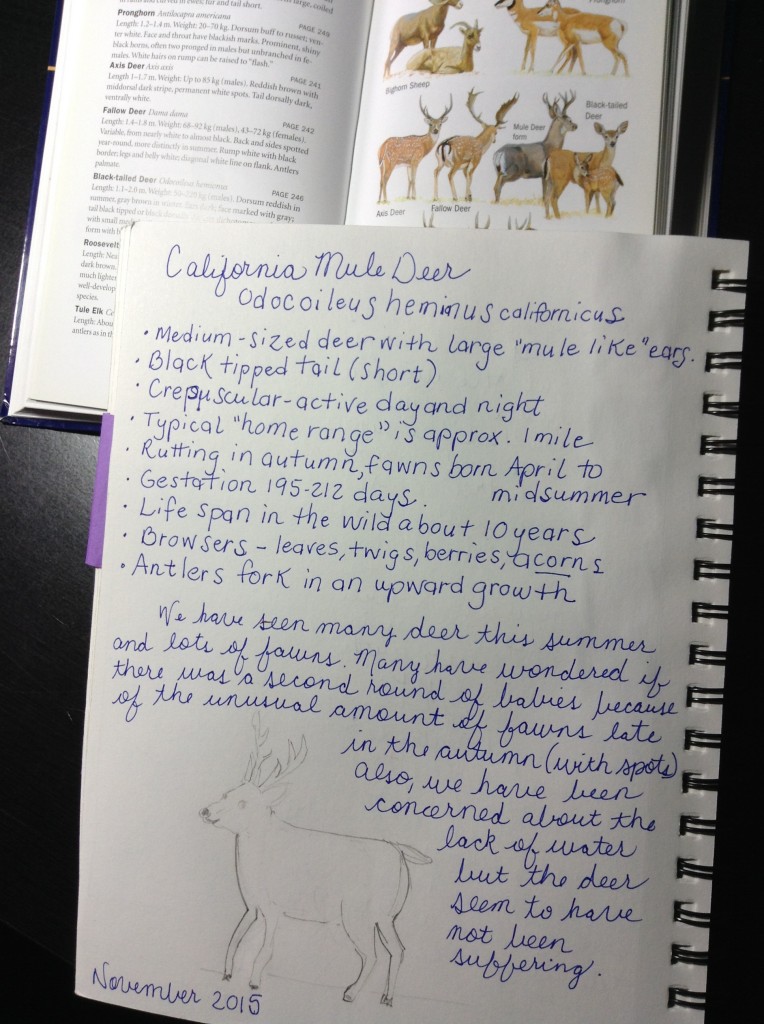 One thing we have seen an increase in is "near misses" as we drive along. I can't tell you how many times there are deer that leap right out in front of my car. We had an incident just two days ago where we had to slam on the brakes or hit a rather large deer. My husband and I were a little shaken up and our dog riding in the back of the Highlander was knocked over but we all survived. My husband has had two major collisions with deer int he past and we have seen with our own eyes how much damage it can do. With the increase in the population of deer living in so close of quarters with humans and their vehicles, the increase in deer strikes on roads and highways is something to always be aware of in our part of the world.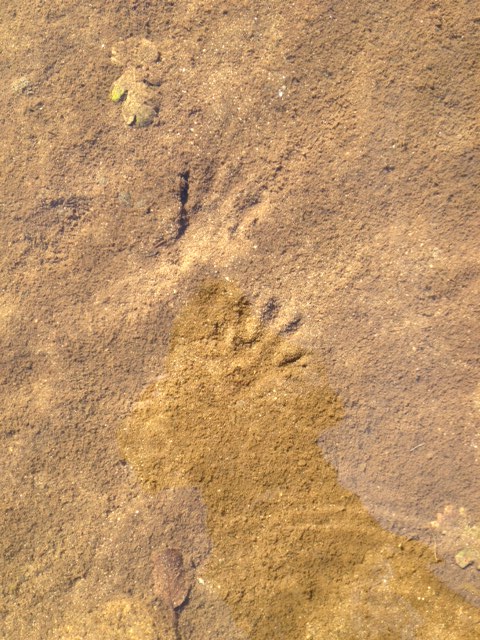 Looking for tracks is easier after a good rainstorm! We drove down by the river after a day of rain and walked along the sandy shore until we found some prints. The ones above where just under the water line in the very shallow water. I couldn't tell if they were old prints and the water had covered them up or if they were fresh prints where the raccoon had walked in the water?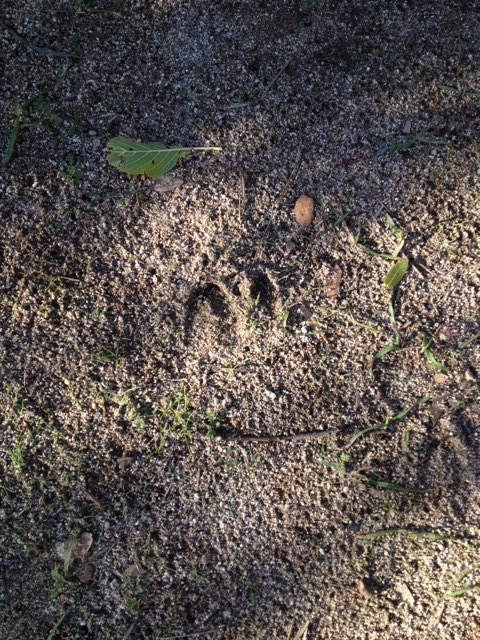 There were many distinct deer trails along the river and this one is an easy identification with the two hoof marks.
The most useful reminder for me this month from the newsletter is the Mammals Big Grid Study page (page 4). It has lots ideas that can fit any habitat or any level of nature study interest. There are 24 ideas there to choose from or mix and match. If you are a subscriber to the blog, make sure to download and save your newsletter so you will have access to this Big Grid Study page for future reference.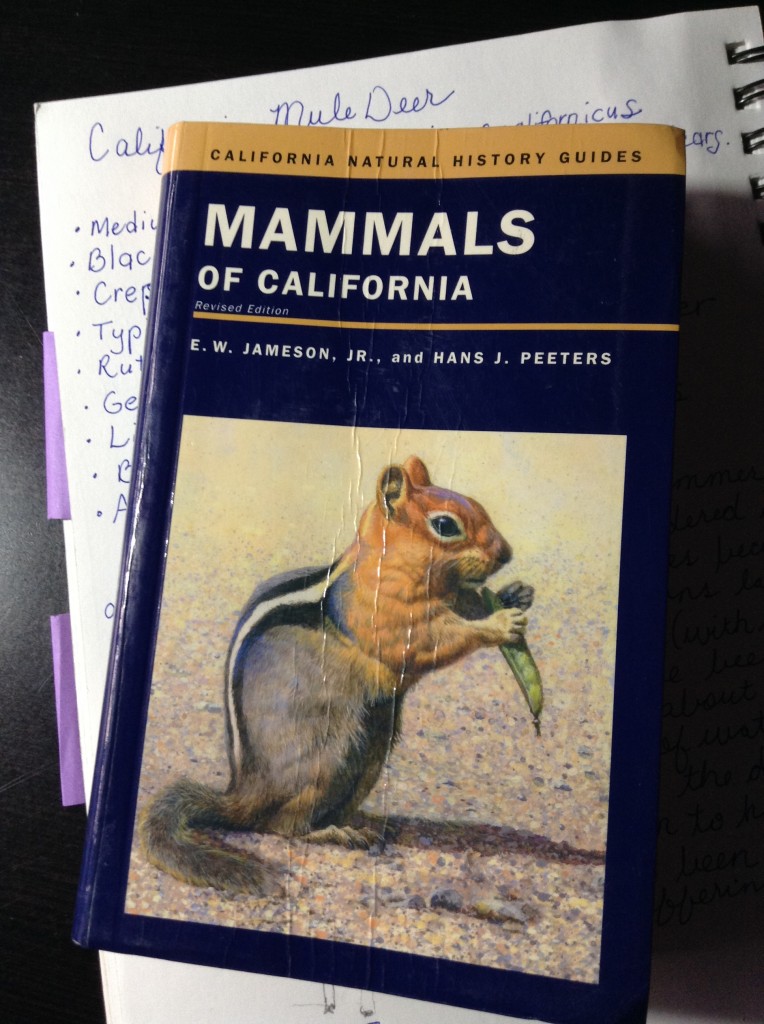 Other Miscellaneous Mammal Related Experiences This Month
We had fox scat right in our own driveway. I didn't take a photo….aren't you glad? We know we have red foxes in our neighborhood but we weren't able to actually observe any this month.
Squirrels! This is a busy time for squirrels in our neighborhood. We have lots of oaks and they can be spotted scurrying up and down, around and across. I never get tired of watching these little acrobats. We have Western gray squirrels in large numbers in our area. There are also red fox squirrels that visit us in our yard. Both of these squirrels are tree squirrels and can be found in, under, and around our birdfeeders.  You can read my entries on fox squirrels here: Sad Story of Our Walnuts.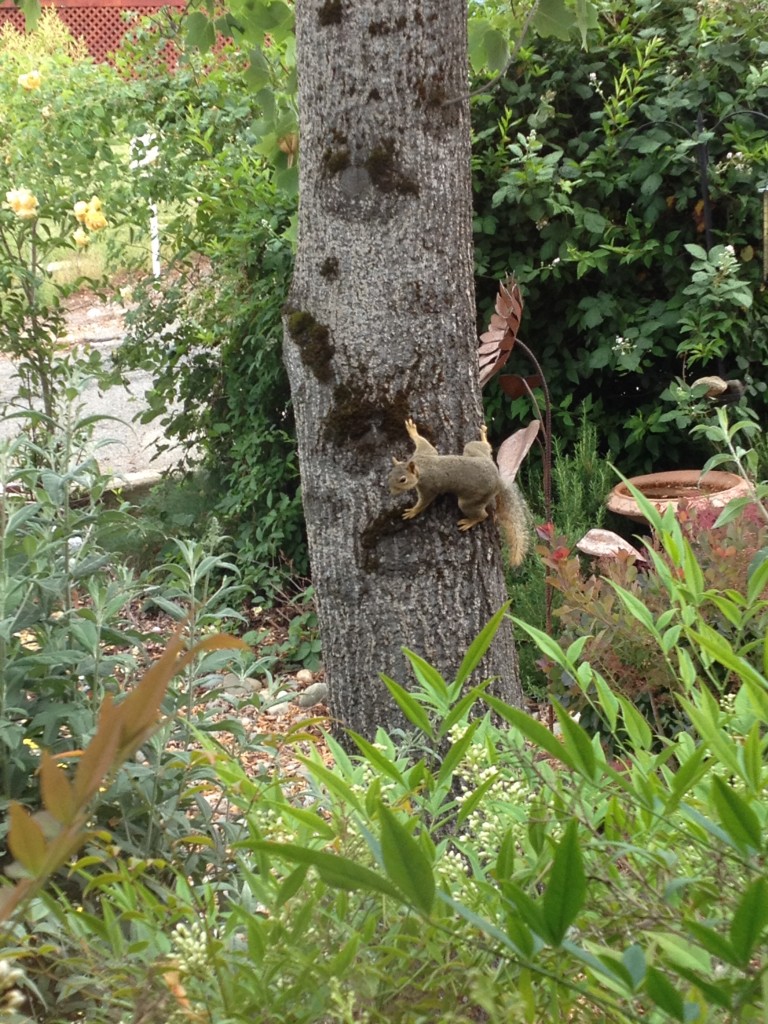 Here is a link to a mammal nature walk from three years ago that you may be inspired by: Taking an Autumn Hike and Looking For Signs of Mammals.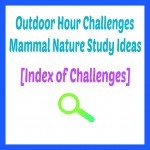 You can find all of my current mammal related challenges under the "mammal" tab at the top of the website. There are quite a few specific challenges and some free printables for you to use with your mammal study. If you are a member here on the Handbook of Nature Study, you can find the coordinating notebook pages for each challenge in the ebook noted next to each mammal challenge.