Once a Month Nature Journal Project
Collections – From the Archives
Looking back through my nature journals, I enjoy seeing little bits and bobs that I've collected during my outdoor adventures. I don't often include natural items like flowers, leaves, or seeds on my pages, but they do create pages that are wonderful reminders of our adventures and discoveries.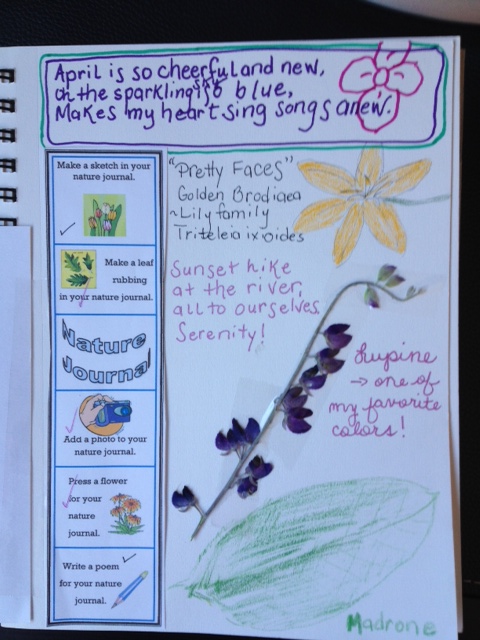 Special note: I've often used transparent tape to seal an object onto a nature journal page. If you use tape that doesn't yellow, it actually works quite well and stays in place for a period of time. 
Nature Journal Page Ideas:
Collect something to adhere directly to the page like a leaf, needle, seed, or flower.
Press an item in a flower press and then adhere that to your page. Here is a video I created with instructions: How to Make a Plant Press.
Create an envelope to hold an item from your nature walk.
Create a pocket to hold an item.
Laminate an item.
Preserve an item in wax paper to adhere to your page. See this entry for instruction: How to Make a Waxed Paper Pouch.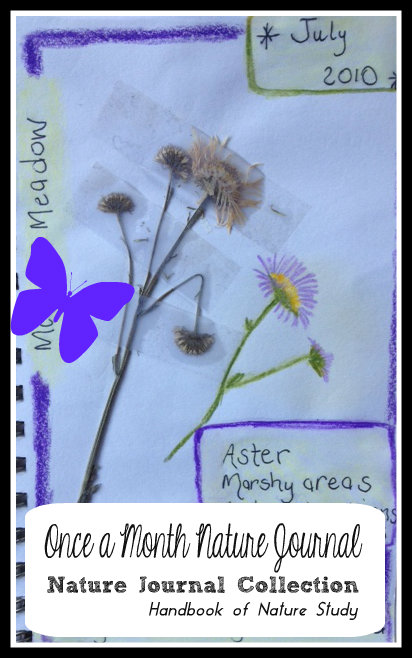 Link to the original blog entry: Once a Month Nature Journal – Collections
If you still need to purchase a membership here on the Handbook of Nature Study, click over to the join us page to see all of the many benefits of having access to the newsletters, the ebooks, and the printables available to members.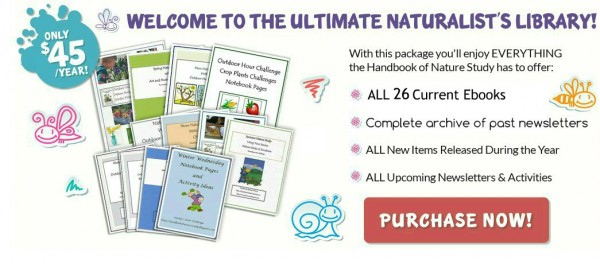 Use promo code NATURE5 to receive $5 off an Ultimate Naturalist Membership.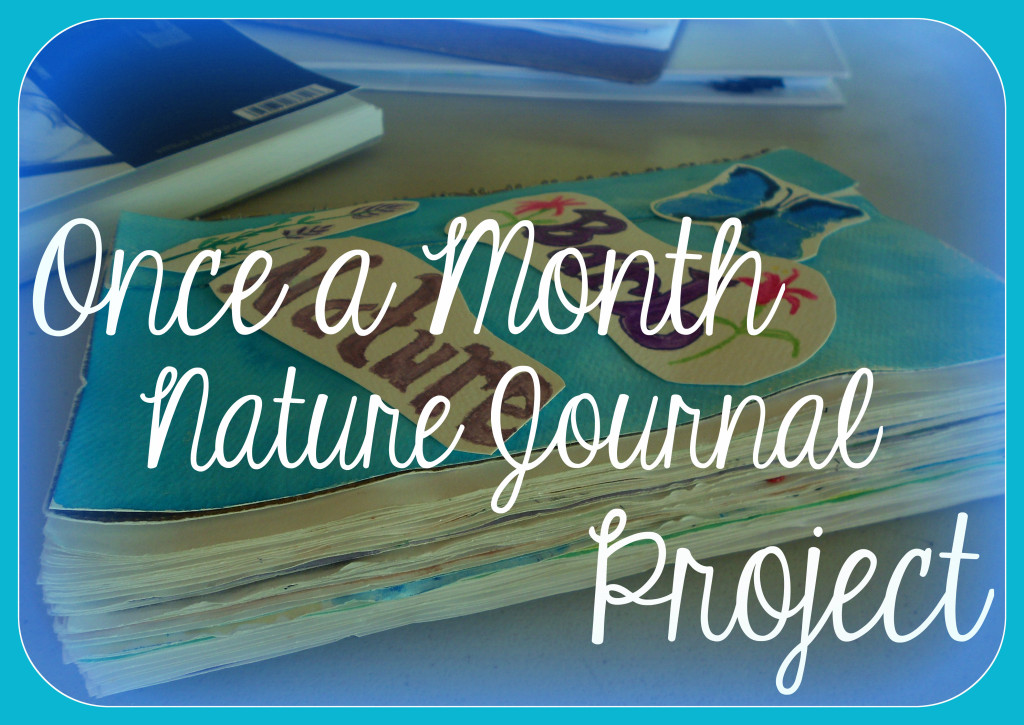 Complete list of all the Once a Month Nature Journal Project Ideas

Click over to my nature journal page for many more nature journal ideas.