Once a Month Nature Journal Project
Add Color to Your Nature Journal
-From the Archives
This school year, I'm going to be revisiting the Once a Month Nature Journal Project here on my blog. Each month I'll share one of the suggestions from the series for you to use with your family.
I know what it's like to get stuck when starting a new nature journal page. The blank slate is a little daunting to many of us, especially those new to the idea of nature journaling.
Challenge yourself to give each idea a try!
If you need more inspiration, I created a Pinterest board that gathers dozens of actual nature journal pages from participants.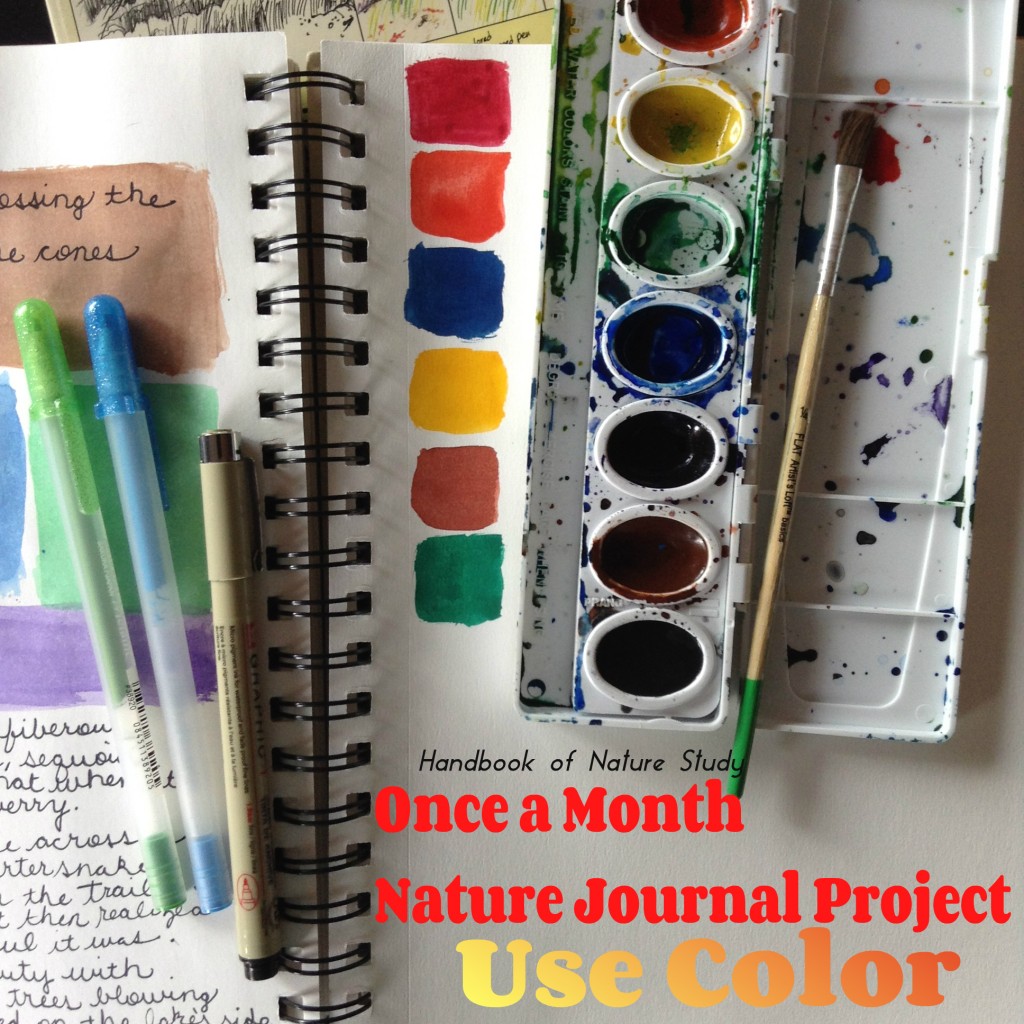 Let's start off with the Add Color prompt from the Once a Month Nature Journal Project. Click the graphic above to go to the original blog entry and read the suggestions for adding color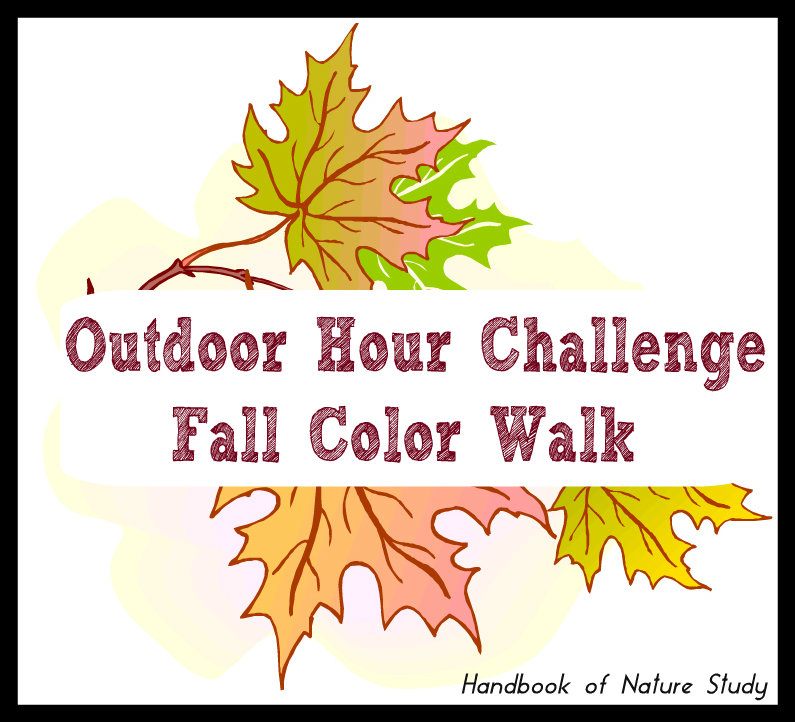 Do you have some fall color to recreate in your nature journal? You may be interested in clicking over to the Fall Color Outdoor Hour Challenge.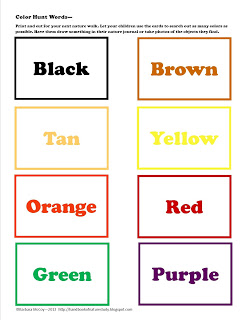 Color Cards For Your Winter Color Study
Use these color word cards to stimulate a fun nature study related activity. See how many of the colors you can find during your winter color hunt.
TIPS: These cards can be printed on cardstock or cut and pasted to index cards. If you only have a black and white printer, have your children color the words or the border with markers before going outside.
Printable Color Word Cards
Complete list of all the Once a Month Nature Journal Project Ideas
January – Nature Journal With a Photo
February- Nature Journal Out Your Window
March – Use Numbers
April – Collections
May – Signs
June – Sketch Outdoors
July – Using Your 5 Senses
August – Make a List
September – Colors
October – Add a Map
November – Trace an Item
December- Make a Wish List