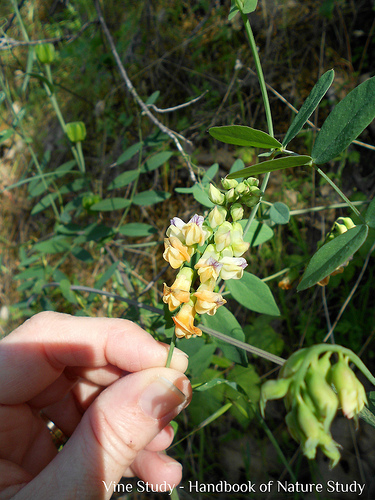 Vine Study with the Outdoor Hour Challenge
Our world is full of vines…I never noticed how many vines there are in our neighborhood until we focused on vines for the past few weeks during our outdoor time. The vine above is a Common sulphur pea that grows wild in our area and is a native plant. I always just call them sweet peas. These are growing on our hiking trail and they don't bloom very long since they are on the sunny dry side of the trail. They are a delight while they last.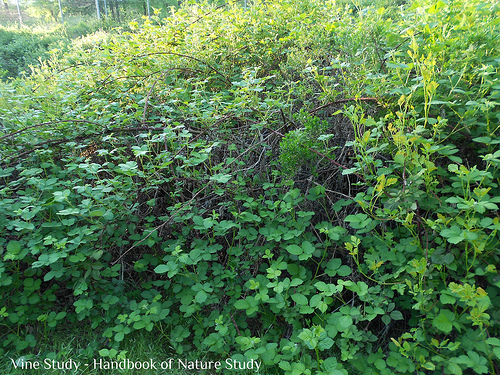 Blackberry vines – This tangle is right alongside our walking trail. They don't get a lot of water here on the dry side of the hill so they aren't very sweet and plump. The wild critters benefit from these patches of blackberries.
I think these are Himalayan blackberries and are an invasive species in our part of the world. I have them in my yard…creeping in wherever I don't whack them back or chomp them down. I keep a very small manageable patch in my front yard for the birds and for my own early morning picking pleasure in the summer. Nothing like a freshly picked, sun-warmed blackberry for your breakfast.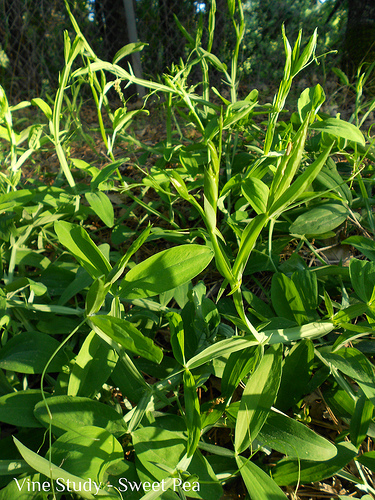 Sweet peas – These are the purple-pink sweet peas that grow wild alongside the walking trail. They come back year after year. I am cultivating a nice patch of them in my backyard, hoping they will fill in a spot with their brightly colored flowers. We read in the Handbook of Nature Study that studying the sweet pea should be a garden lesson so we will save it for the summer. (We did a previous sweet pea study and you can read it here along with my little video.)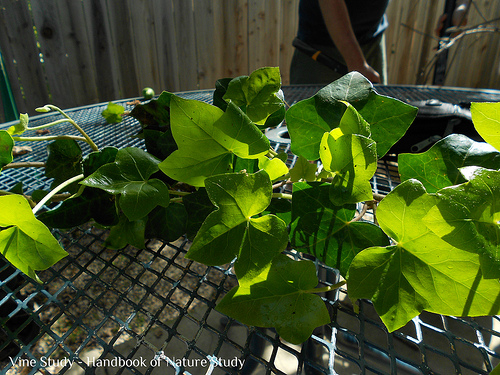 English ivy – This is a vine that grows over and through our fence from our neighbor's yard. We spend quite a bit of time cutting it back since we really don't want ivy taking over our yard. It is pretty and green but that is about all I can say nice about it.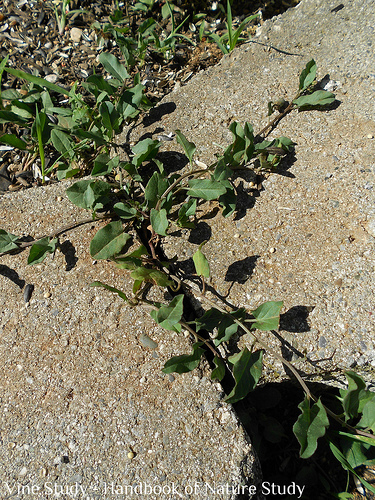 Hedge bind weed – We have this growing under our birdfeeder. We are watching it grow and then in a few weeks after it has bloomed we will pull it all out. (I am keeping just a few of the hedge bindweed plants on the advice of a fellow gardener who told me it could quickly take over.) We did a previous study of this plant here: Hedge Bindweed if you want to take a look.
Vetch – This was the plant that led to a complete afternoon of study. We actually have two varieties of vetch along our hiking trail. The one above is Hairy vetch and then we also have Spring vetch.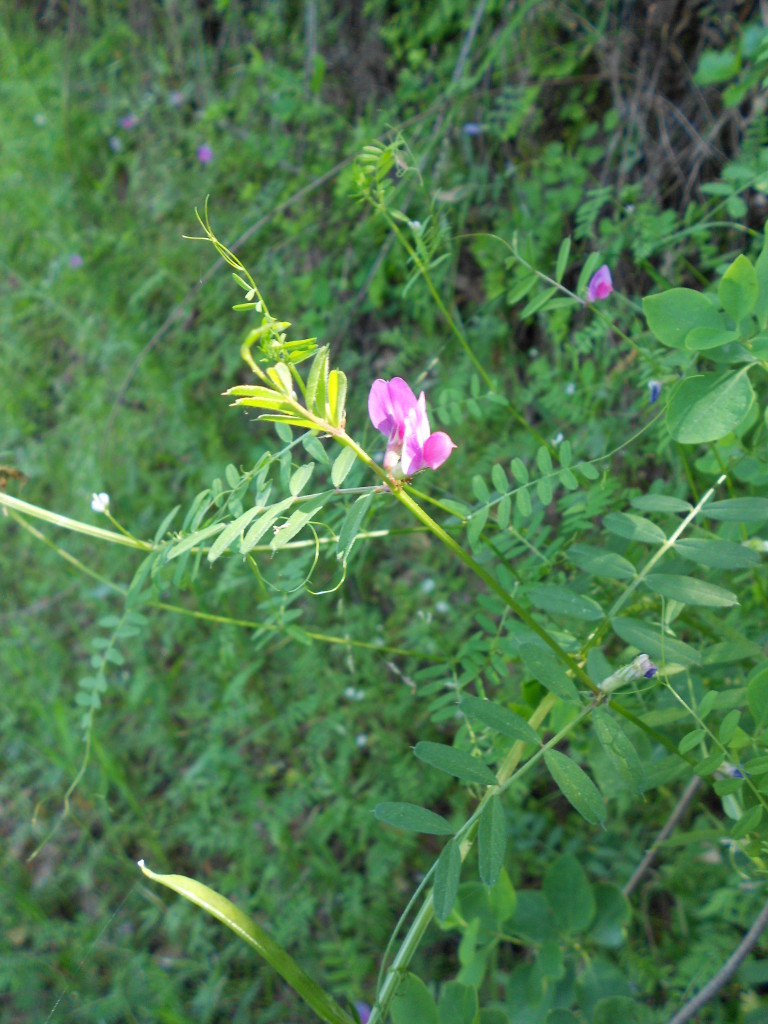 The spring vetch almost looks like a small sweet pea (same family, different genus). It took some time to find information on these two vetches because neither plant was in our wildflowers field guide. I presume this is because they are non-native plants. We found this interesting because these two plants are seen everywhere in our area. I have started keeping track in my nature journal of native vs. non-native plants…interesting exercise.
We decided we needed to keep this as an on-going nature study and we will be watching as the hedge bindweed and sweet peas in our garden as they mature over the next few weeks. We have had fun noticing if plants twine in clockwise or counter clockwise directions. It becomes sort of an obsession. Keeping a focus always adds an enjoyable layer to our outdoor time and nature study.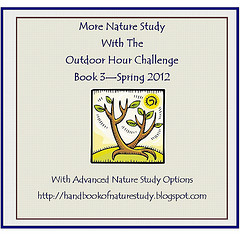 Don't forget to share your Outdoor Hour Challenge blog entries with the Outdoor Hour Challenge Blog Carnival. All entries done in May are eligible for the next edition. The deadline for entries is 5/30/12 and you can send them directly to me: harmonyfinearts@yahoo.com.